Sociologists and anthropologists separate themselves from other social scientists through their concern with the totality of human social life. We investigate social phenomena: family, law, art, religion, language, politics, health, social movements, gender relations and just about anything that affects groups of people.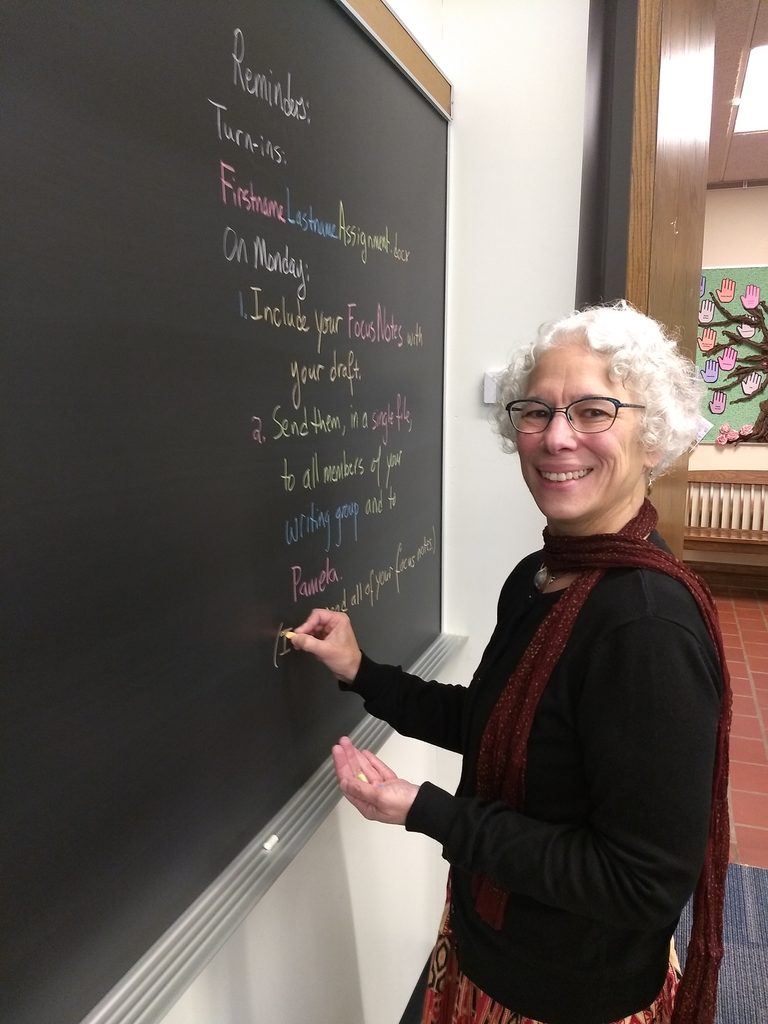 Sociologists traditionally have tended to examine large-scale, industrial, Western societies, while anthropologists have historically concentrated on small-scale, non-Western, traditional societies. In practice, however, there is often much overlap between the two disciplines.
Our faculty are particularly strong in the diversity — geographic, cultural, and national — of their research experience. The Middle East, Africa, Latin America, South Asia, and North America are foci of research for different members of the department, creating a global orientation in the context of an increasingly interdependent world.
Our students examine the theories and research methods of both disciplines and apply them to a wide range of social issues. A major in sociology and anthropology is not only a fascinating course of study, but an increasingly practical major in our globalized world.
What's it like to major in Sociology & Anthropology?
SOAN majors learn to see the world through the eyes of a social scientist. They develop evidence-based arguments; they connect social phenomena of the present to those of the past; they interpret quantitative and qualitative data; they strive to understand cultures that are unfamiliar to them; and they use a rich variety of resources and research methods to locate information. While some students take more anthropology courses and others choose more sociology courses, all majors earn a combined degree in both fields. Many of Carleton's optional minors (such as Archaeology, South Asian Studies, Cross Cultural Studies and Gender, Women's & Sexuality Studies) nicely complement the SOAN major.
Our majors use their skills and perspectives to engage the world in and out of the classroom. We strongly encourage our majors to participate in an off-campus study program. Our students choose among many different programs through Carleton and other institutions, including the Globalization and Local Responses in India. Some of our students participate in service learning opportunities within the local community. And our students are sometimes surprised to discover that they're using their SOAN experiences when reading the newspaper, taking classes in other departments, or interacting in any new social setting.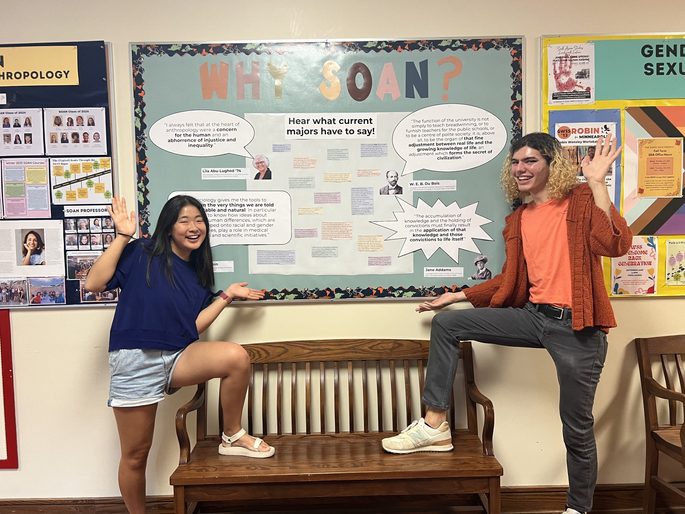 What can I do after graduating with a SOAN major?
The skills acquired in the SOAN major prepare students for a wide variety of opportunities outside Carleton. Many of our students take advantage of internships, fellowships, and off-campus studies programs while at Carleton. After graduating, some alumni join the workforce immediately, while others build on their SOAN skills with training in areas such as public health, law, social work and education. Learn more about post-Carleton opportunities.