Feb
13
All About Love Valentines Day Event!
Mon, February 13, 2023 • 11:30am - 1:30pm (2h) • Sayles 251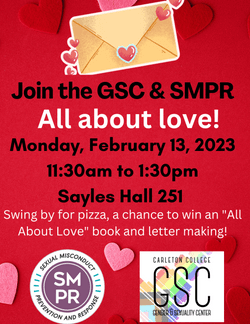 Join the GSC & SMPR for "All About Love". There will be a raffle giveaway of five copies of Bell Hooks book "All About Love", pizza, and plenty of craft supplies to create your own love letter for Valentines day!