The purpose of the mobilizing events is to generate lots of proactive behaviors to establish to clear campus norms: (1) violence will not be tolerated, (2) Everyone is expected to do their parts to keep the community safe.
These events create opportunities for everyone to get involved and take concrete action towards shifting cultural norms toward intolerance of violence and involvement in prevention.
Previous mobilizing events include:
Green Dot games (in partnership with student athletes)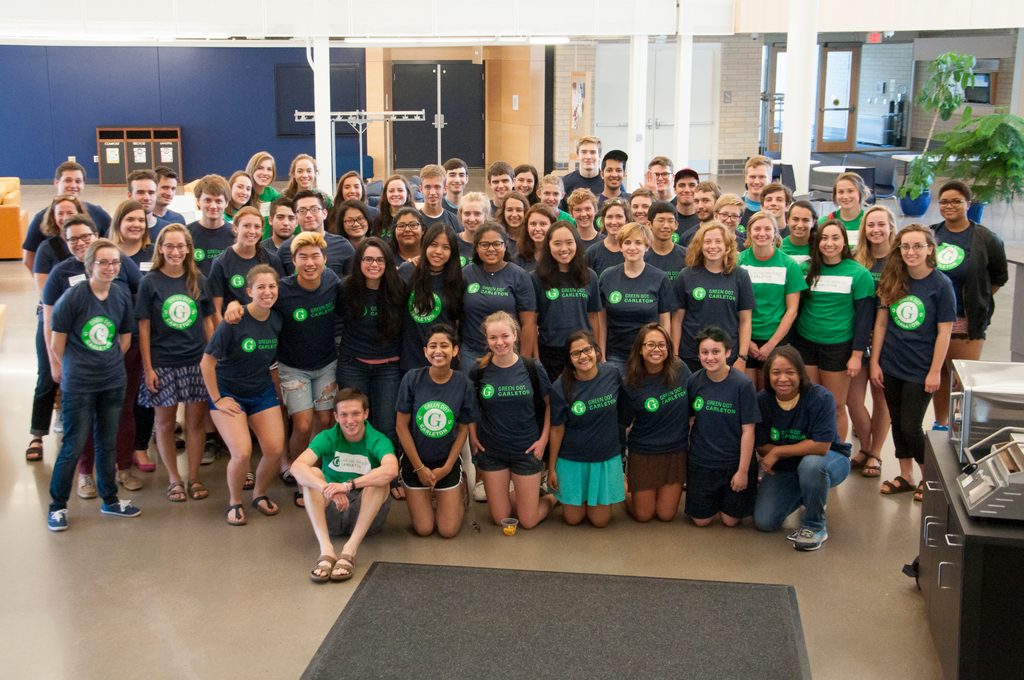 If you are interested in hosting a Green Dot Community Mobilization Initiative, please contact Grace Espinoza, Sexual Violence Prevention Coordinator, at gespinoza@carleton.edu .