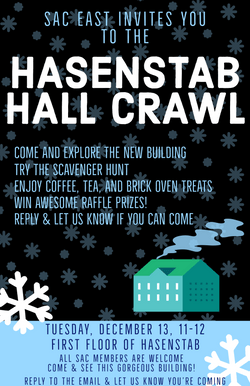 The SAC East Region invites you to the Hasenstab Hall Crawl!
Come explore the new building while enjoying some coffee, tea, and treats.
Try the scavenger hunt, and enter your name in the raffle to win a prize!
All SAC members are welcome; come and see this gorgeous new building!