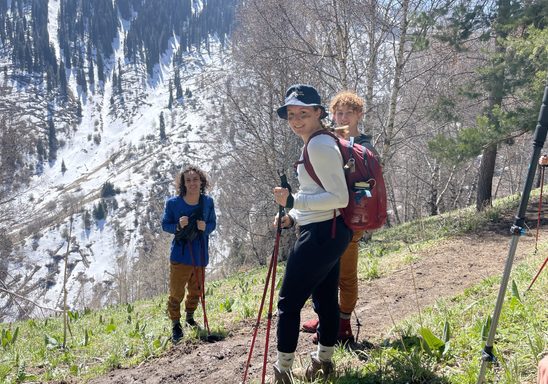 Hiking on Kok Zhailau near Almaty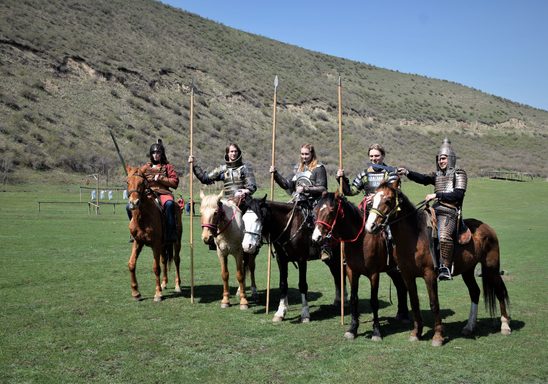 Learning about the traditional lifestyle of Central Asian nomads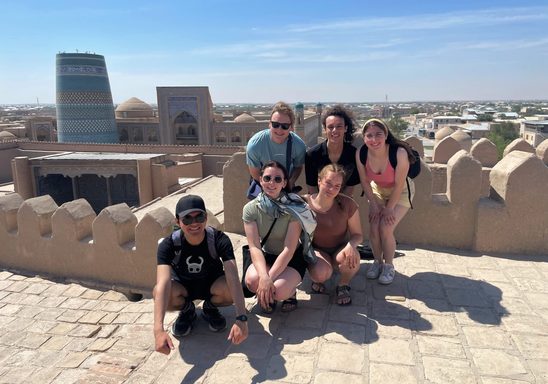 In Itchan Kala, the walled ancient city of Khiva, Uzbekistan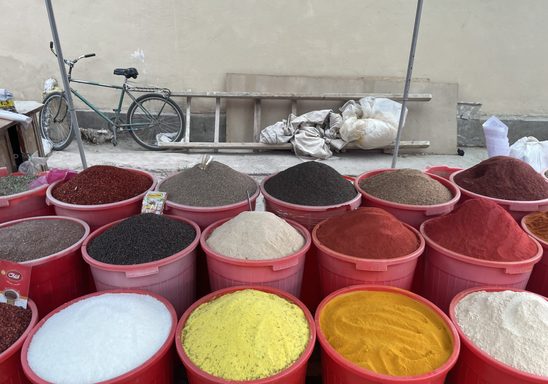 A traditional market in Bukhara, Uzbekistan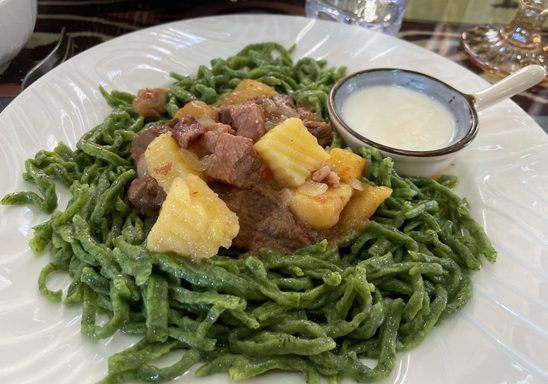 Sampling the variety of culinary traditions along the Silk Road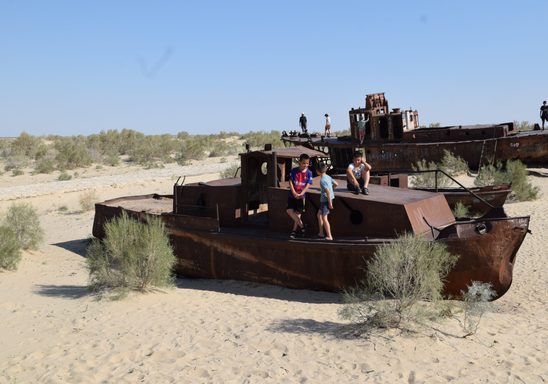 Aral Sea ship graveyard in Muynak, Uzbekistan
The Russian department at Carleton College has a demonstrated commitment to off-campus study of the Russian language. When the invasion of Ukraine led to the suspension of our longstanding biennial "Moscow and Beyond" program, a newly created program, "Russian at a Cultural Crossroad," brought the first group of Carleton students to Almaty, Qazaqstan in 2023.
On this program, students live with families in the center of Almaty, where they enjoy the city's many historic landmarks, museums and cafes, parks and cultural venues, and immerse themselves in the Russian language and the life of this cosmopolitan city. Through reading, discussions, and travel, students explore complex issues of national, cultural, and linguistic identities of the people of Qazaqstan. We also venture to the expanses of Central Asia and take in the wonders of the Silk Road on a 2-week road trip in Uzbekistan.
While most students studying Russian abroad choose the Carleton program, some have taken advantage of programs offered through a variety of organizations. In most cases, Carleton's two-year sequence fulfills language prerequisites for admission to these programs. In addition, a student's financial aid package can be applied to programs approved by the Off-Campus Study Office. Students considering off-campus study of the Russian language in any country of the Former Soviet Union should consult with Russian faculty about opportunities and options.