Students on top of an old Soviet tank in Siberia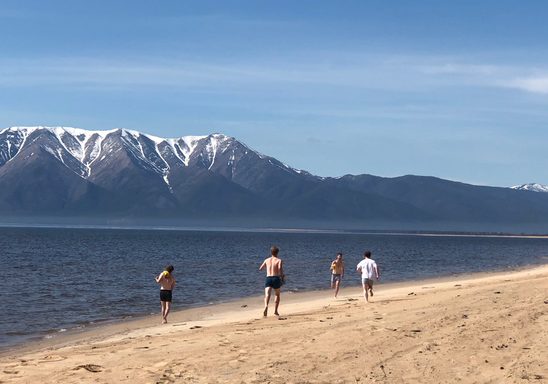 Carls open the beach season on Lake Baikal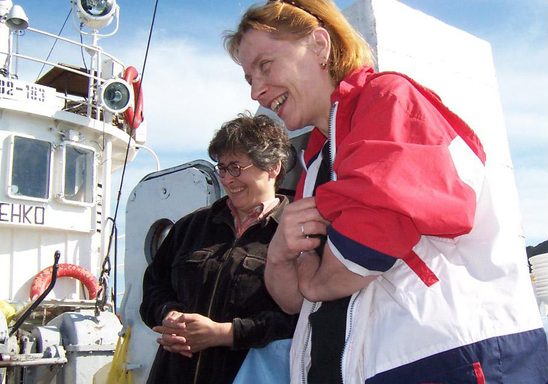 Crossing Lake Baikal on a fishing boat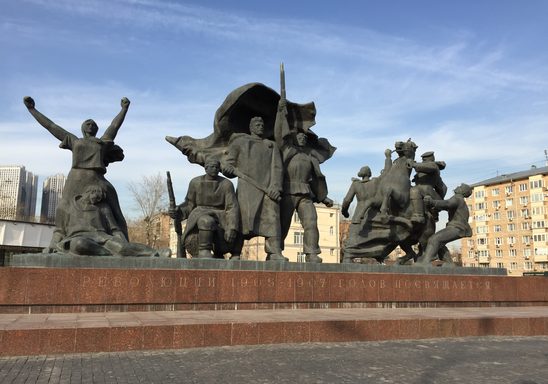 Monument to the 1905 Revolution in Moscow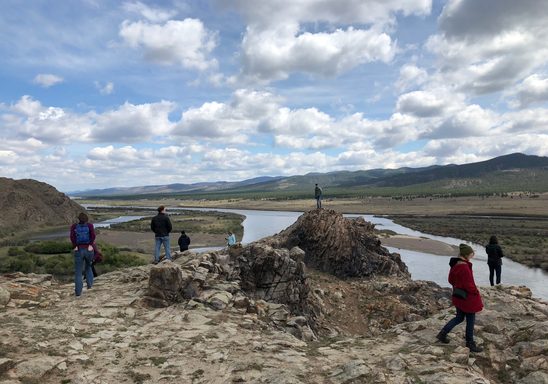 Students visit the Selenginsk River in the Republic of Buryatia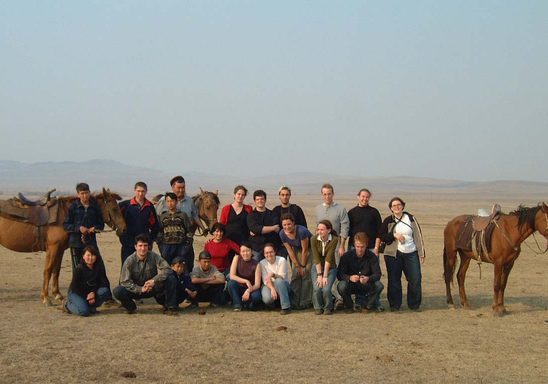 The expansive Siberian landscape
The Russian department at Carleton College has a demonstrated commitment to off-campus study in Russia. In 1988 Carleton faculty helped to establish the Associated Colleges of the Midwest program at the Kuban State University in Krasnodar, Russia. We then developed our own "Moscow and Beyond" program which ran biennially for many years.
This unique course of study took students from the classroom in Northfield to the Philological Faculty of Moscow State University. We also ventured to the expanses of Siberia and took in the wonders of Lake Baikal. Beginning in spring 2019 the program relaunched as an annual offering under the title "Language and Culture in Global Russia."
While most students studying Russian abroad choose the Carleton program, some have taken advantage of programs offered through a variety of organizations. In most cases, Carleton's two-year sequence fulfills language prerequisites for admission to these programs. In addition, a student's financial aid package can be applied to programs approved by the Off- Campus Study Office.
Students considering off-campus study in Russia or other countries of the Former Soviet Union should consult with Russian faculty about opportunities and options. Students approaching graduation from Carleton are encouraged to consider especially the American Councils Russian Overseas Flagship Program.