The 2020 Annual Student Research and Internship Symposium was held virtually from Friday, October 16–Monday, October 26.
---
Featured Posters from the 2020 Symposium
Two research posters — one from the Humanities and one from the STEM fields — were selected by the Humanities Center and the STEM Board as the best posters presented in the 2020 Research and Internship Symposium.
Bethstyline Chery '21
Major: English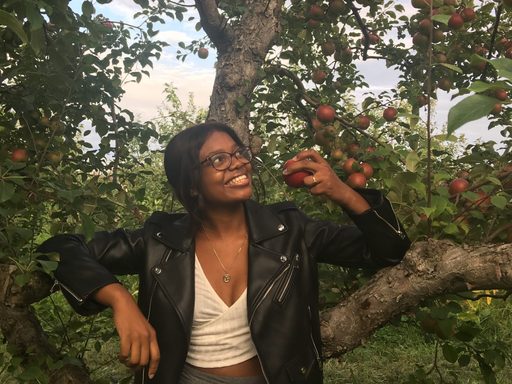 Biography
My work is centered on exploring the evolution of Black love in romance narratives (in both romance novels and films) from the nineteenth century to the twenty-first century. Through my work, I hope to uplift works that provide audiences with realistic, positive depictions of Black love that prioritize Black joy over the desire to appease white audiences and are interested in exploring Black interiorities/identities that are unapologetically Black.
I am currently exploring the Black male experience with romantic love through Omar Tyree's A Do Right Man, a novel that has been at the center of my research so far. Through Tyree's work, I have learned to better empathize with the Black male experience, found greater joy in the process of falling in love with my own culture each and every day, and broadened my ideas about what Black love can look like.
Outside of my Mellon research, I work as a writing assistant for Carleton's writing center, which has given me the opportunity to talk to and grow with writers from various backgrounds, majors, and writing abilities. Our conversations have often inspired me to continue moving forward with my own research.
Poster Information
Title: Understanding Blackness Through Black Romance Narratives
Abstract: In his 1997 Black romance novel, A Do Right Man, Omar Tyree utilizes the romance genre to explore how love, particularly romantic love, functions in shaping Black heterosexual males' outlook on life as well as how it shapes others' opinions of him. Many critics of the romance genre, particularly critics of Black romance narratives (in both novels and films), often criticize the genre for promoting stories that either popularize negative stereotypes about Black people (i.e. stories that rely on tropes such as the Jezebel, Welfare Mother, Black lady, the educated Black bitch, and the lascivious, aggressive Black man to promote "Blackness") or focus on promoting Black respectability (marketability) by privileging Black middle to upper-middle-class romance narratives.
Tyree's text, however, offers Black audiences the opportunity to explore Blackness by challenging negative stereotypes that plague the community. Although Tyree's work more recent works offer readers stories that are more representative of a wide range of Black people's experiences with romantic love, they are often overlooked by critics. The aim of my research is to investigate works such as Tyree's to achieve a better understanding of how romantic love and its accurate (or inaccurate) portrayal in Black romance narratives affect our overall understanding of Blackness.
By investigating stories such as these, I hope to emphasize the necessity of studying stories that are realistic without being detrimental to Black communities. Throughout my project, I apply theoretical frameworks of scholars such as bell hooks, Simone Drake, Belinda Edmondson, Stephen Best, and Michael Boyce Gillespie to investigate the history of Black romance narratives and their impact on today's society. These scholars investigate how the history of slavery, institutionalized racism, and the desire to appease white audiences shape how Black stories are constructed in general.
This experience was funded by: UChicago Summer Research Training Program
View Poster
---
---
Kanishk Pandey '23
Major: Undeclared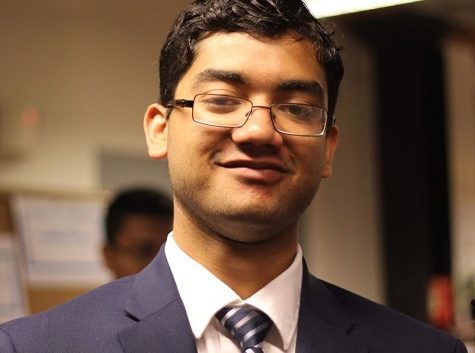 Biography
Ever since I attempted (and failed) to read a space encyclopedia in kindergarten, I've wanted to be an astrophysicist. I've worked on numerous research projects in the past, including engineering an algorithm to remove distortions from space images, researching the causes of the accelerated expansion of the universe, and more recently, modeling the galactic chemical evolution of dwarf galaxies.
I am pursuing a double-major in physics and computer science at Carleton College. Besides academics, I enjoy playing numerous sports, such as soccer, tennis, and badminton, and I also love playing chess and the piano.
Poster Information
Title: Galactic Isotopic Decomposition for the Sculptor Dwarf Spheroidal Galaxy
Abstract: Stellar evolution models require initial isotopic abundance sets as inputs, and the yields are used in galactic chemical evolution (GCE) models and other nucleosynthesis studies. Reliable abundances are challenging to infer from elemental observations and are galaxy specific. We present an isotopic history for the Sculptor dwarf spheroidal (dSph) galaxy based on the astrophysical processes responsible for isotopic production, which is a complementary approach to GCE models.
Each astrophysical process was modeled according to the underlying physics that dictate their chemical evolution. The isotopic model was summed into elements and fit to observational Sculptor abundance data to fix the free parameters. This procedure gives an isotopic history of Sculptor for massive star, SNe Type Ia, and main s-process contributions. We find SNe Type Ia contributes approximately 85% to the solar Fe abundance, which is greater than typical MW values of approximately 70%, in agreement with other dSph chemical evolution studies.
This experience was funded by: Fath Fund (Physics and Astronomy Department)
View Poster