Chair of Religion
Director of Asian Studies
John W. Nason Professor of Asian Studies and Religion

Off Campus: Fall 2022, Spring 2023, Winter 2023
Asuka Sango (Wittenberg University, B.A.; University of Illinois, M.A.; Princeton University, Ph.D.), 2007-, teaches courses in the religions of East Asia. Her chief research field is Japanese Buddhism of the medieval period.  She is the author of The Halo of Golden Light: Imperial Authority and Buddhist Ritual in Heian Japan (2015), which examines the competitive and yet complementary relationship between the state and the Buddhist community in ancient Japan.  In her spare time, she pursues her passion for Argentine tango.
Administrative Assistant in Philosophy
Administrative Assistant in Religion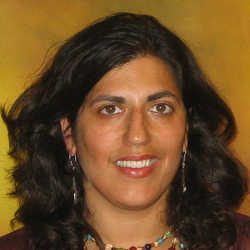 Research Associate in Religion

Shana Sippy (Barnard College, B.A.; Harvard University, M.T.S., Columbia University, M. Phil, Ph.D. 2018) is a visiting professor. She is a specialist in the religions of the South Asian diaspora. She is the author of numerous articles and presentations and coauthor of The College Woman's Handbook (Educating Ourselves) (1995).