Jessica Lilu Chen, Class of 2007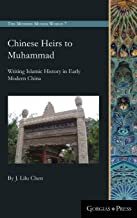 In her new book, Chinese Heirs to Muhammad (Gorgias Press, 2020), Jessica Lilu Chen explores how Hui Muslims in late nineteenth and early twentieth century China imagined their past and constructed historical narratives.
The Hui people are an ethnoreligious group of Chinese Muslims concentrated in northwest regions of China. In Chinese Heirs to Muhammad, Chen examines the roles of Liu Zhi, a prominent Islamic scholar in China from the late seventeenth and early eighteenth century who expanded knowledge on Islamic history in China, and the formation of Republican China as major events that contributed to the later development of Sino-Islamic knowledge. Chen argues that these events paved the way for Hui historians during the late nineteenth and early twentieth century to construct narratives about Islamic and Chinese identity, narratives that transformed these categories and their meanings in broader Islamic and Chinese contexts.
Chen graduated from Carleton in 2007. A religion major, her comps title was:"Pigs, Purity, and Protection: Food Taboo in Hui Chinese and African American Muslim Minority Communities." Chen currently serves as the Chaplain Resident at Dignity Health Sequoia Hospital in the Bay Area.
David Cloutier, Class of 1994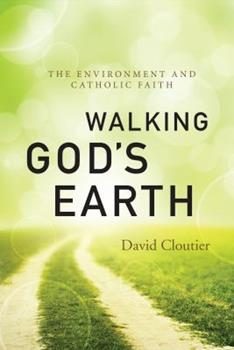 In Walking God's Earth: The Environment and Catholic Faith (Liturgical Press, 2014), David Cloutier grapples with how to engage with spiritual principles of the Catholic faith in our daily interactions with the environment.
In Walking God's Earth, Cloutier guides readers through a practical application of their spiritual and moral convictions about the holiness of God's creation and finding one's place in the order of creation. Cloutier engages these aspects of the Catholic faith and vocation in ways that are relevant to daily life, asking what it means to engage beliefs in the holiness of the environment in our individual practice and how the task of engaging with our environment and contemporary questions of sustainable livelihood.
Clouiter graduated from Carleton in 1994, with a double major in Religion and Chemistry. His religion comps was titled: "The Legacy of the Mountain: Exploring the Phenomenon of Thomas Merton's Autobiography." He is currently an Associate Professor of Theology at the Catholic University of America in Washington D.C.
W.T Dickens, Class of 1981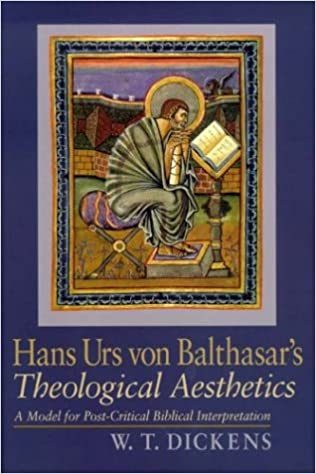 In his book, Hans Urs Von Balthasar's Theological Aesthetics: A Model for Post-critical Biblical Interpretation (Notre Dame University Press, 2003), W.T Dickens explores the hermeneutical and methodological principles of Hans urs Von Balthasar, a twentieth century Swiss Roman Catholic theologian.
Throughout these chapters, Dickens both assesses the theological interpretations of Balthasar and compares Bathalasar's approaches to scripture with pre-modern exegetical styles.
W.T Dickens graduated from Carleton in 1981 with a degree in Religion. His comps was titled: "A Comparison of an Eastern and Western Understanding of Salvation." Dickens is currently a Professor of Religious Studies at Siena College in New York.
Max Mueller, Class of 2003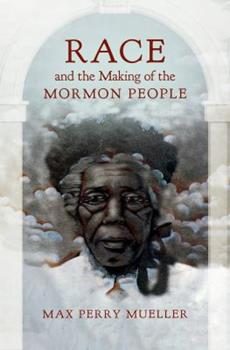 Max Mueller's book, Race and the Making of the Mormon People (The University of North Carolina Press, 2017), explores the formation of race in the early American republic through the lens of Mormon scripture and history.
Mueller examines how Mormon theology espoused its own aspirational view of whiteness, and the ways in which Mormon scriptural interpretations and history both challenged and affirmed nascent racialization in early America. Race and the Making of the Mormon People analyses how religion and history are more broadly in conversation around the construction of race in early America, and how the growth of Mormonism was shaped by ideas about race.
Mueller graduated from Carleton in 2003 with a double major in Religion and French and his comps was titled: "Schools for the Saints: Utah Civil Religion in Public Education within a Framework of Expanding Borders of Sacred Communities." Mueller is currently an Assistant Professor of Religious Studies at the University of Nebraska.