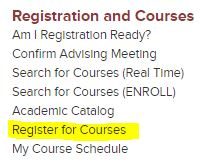 From the Register for Courses menu, click in to Express Registration.
The fastest way to use express registration is to type the 5-digit synonym number (including any leading zeros) for your proposed course sections. Then click Submit.
If you do not know the synonym number of a course, select the appropriate subject from the pull-down box, type the course number and section number in the boxes provided, and select the appropriate term in the term pull-down box. Click Submit.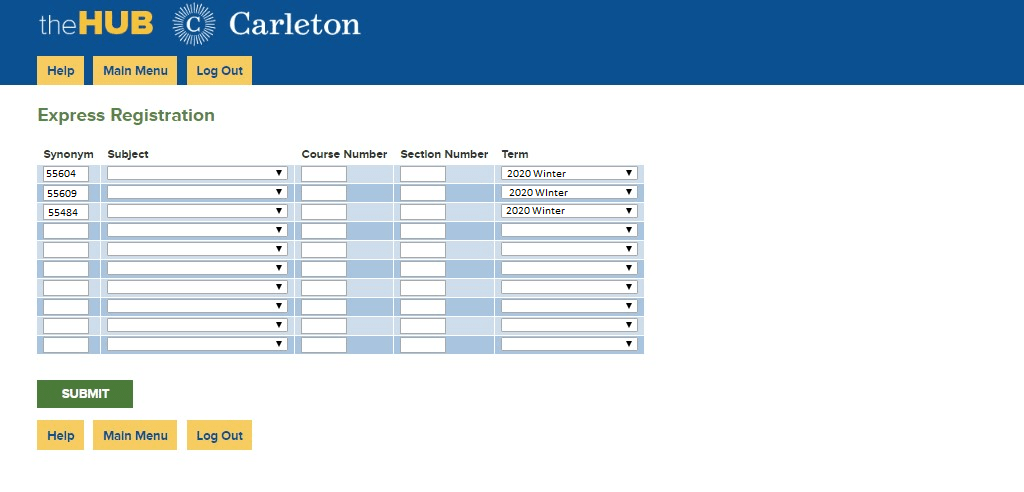 After searching for your courses, you will use the Register and Drop sections to register for you courses.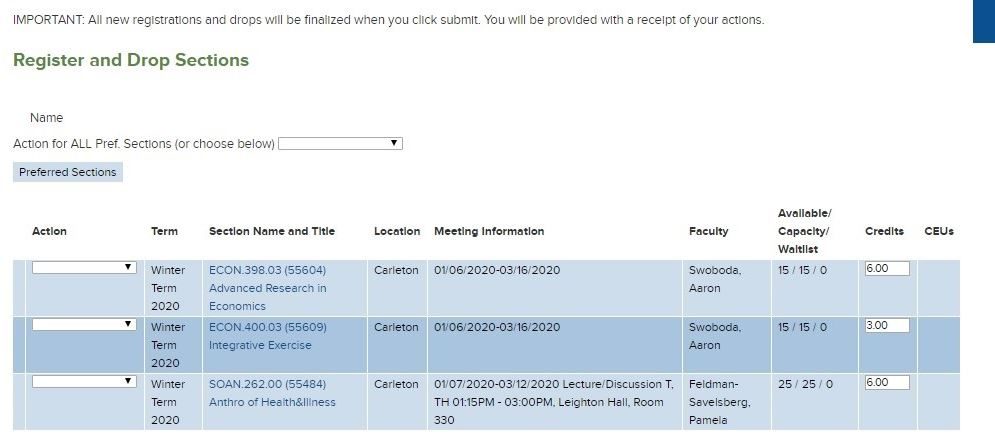 The registration system operates on an "all or nothing" approach. If you attempt to register for multiple courses at the same time, but for some reason the system is not able to accept one of your actions, your whole registration request will be rejected. However, you may use the dropdown menu right above the Submit button to better account for this.

If you choose "allow me to adjust all," all of the transactions you request must clear the process or none of them will.
If you choose "complete only available," partial transactions will be allowed (Warning: this means you could be dropped from a course even if the course you wanted to add is closed.)
After clicking Submit a Registration Results list will generate to notify you which actions were accepted or rejected by the system. If a registration action is rejected, the screen will also display why it was rejected in red text above the Registration Results table. There are a variety of reasons why your registration may not be accepted such as: no available space in the course, pre-reqs for the course have not been met, two or more courses have a time scheduling conflict, and more. If you are not able to determine why your registration was not accepted, please reach out to the Registrar's Office.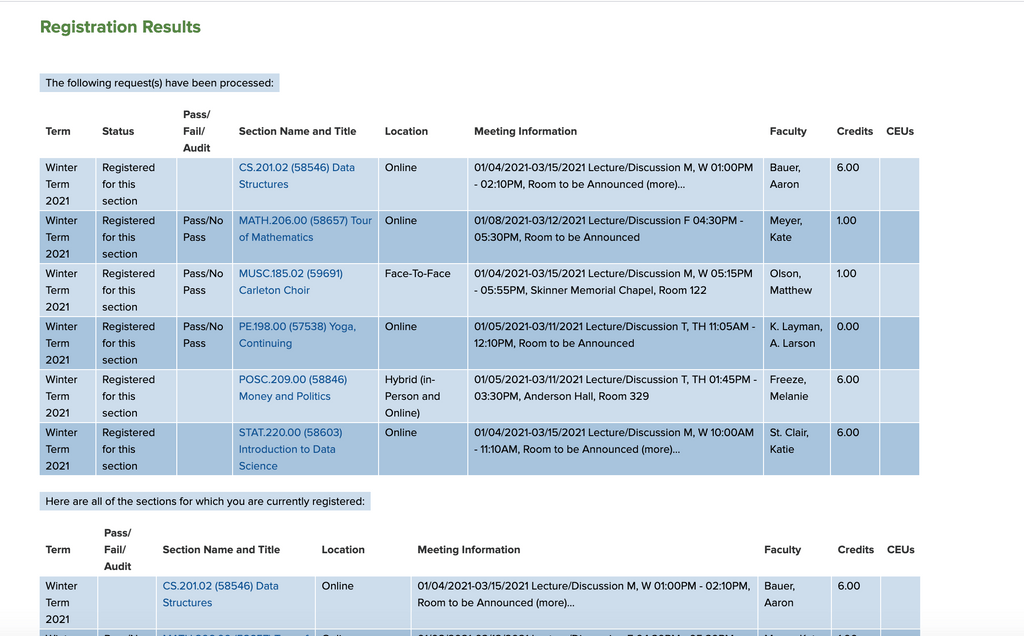 Although your registration results are confirmed on this page, it's always a good idea to verify that you successfully registered for these courses. To check your registered courses, click on My Course Schedule from your Hub menus.