Resources for Advisers
Below, advisers will find a link to the Advising Handbook, as well as a visual guide to what students see on the Hub as they navigate the online registration process.
Student Hub Screenshots
(What a student sees as they register for classes via the Hub)
When a student first logs into The Hub, these are the menus they see: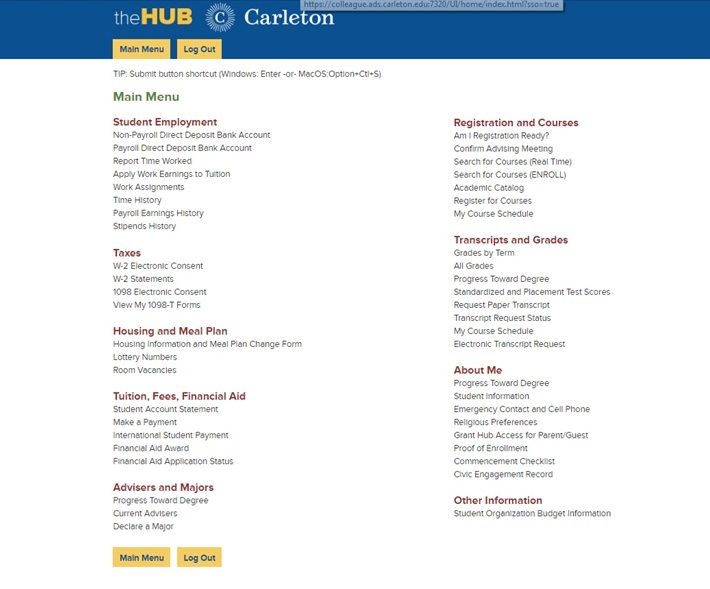 One of the first places a student should check is "Am I Registration Ready?" Here is an example of a student who is ready to register: their priority registration time has arrived, they don't have any holds, they have confirmed their advising meeting, and their emergency contact information is up to date.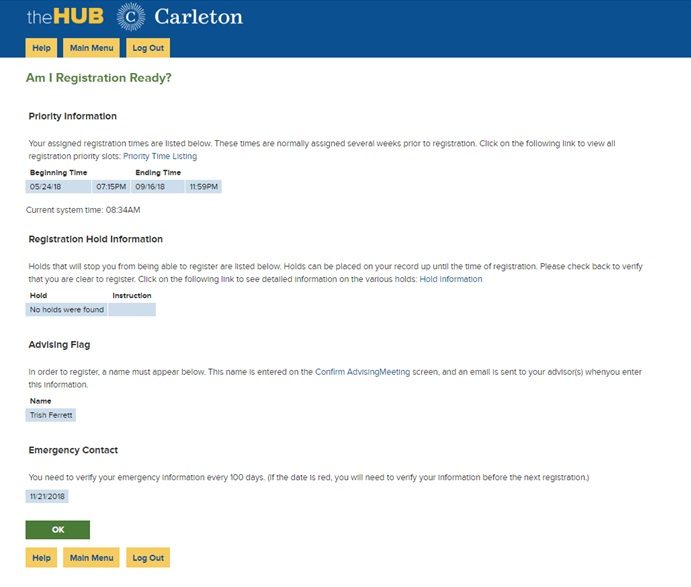 When a student confirms their advising meeting, this is the screen they see. They type in the name of the person with whom they met and click submit. As soon as they've entered information here and hit submit, they're cleared to register when their priority time arrives. When a student submits this confirmation, it generates an overnight email to the student's adviser of record to alert the adviser that the confirmation has been submitted and displaying what was submitted. This information is also available to advisers on The Hub.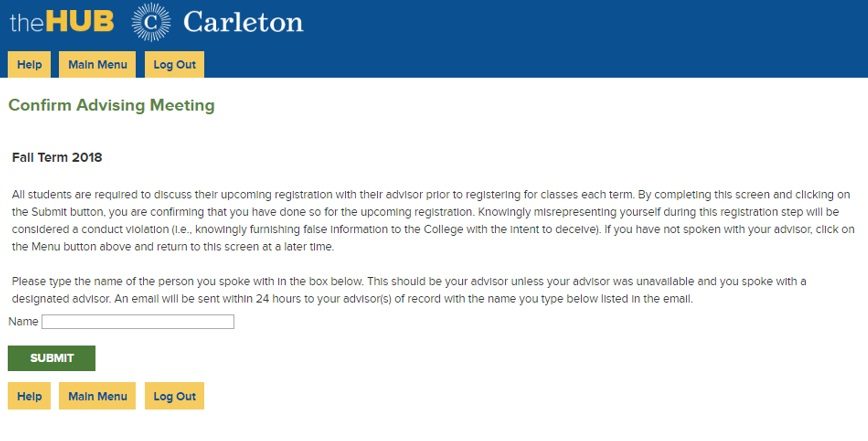 When a student clicks "Register for Courses," here are the options they see: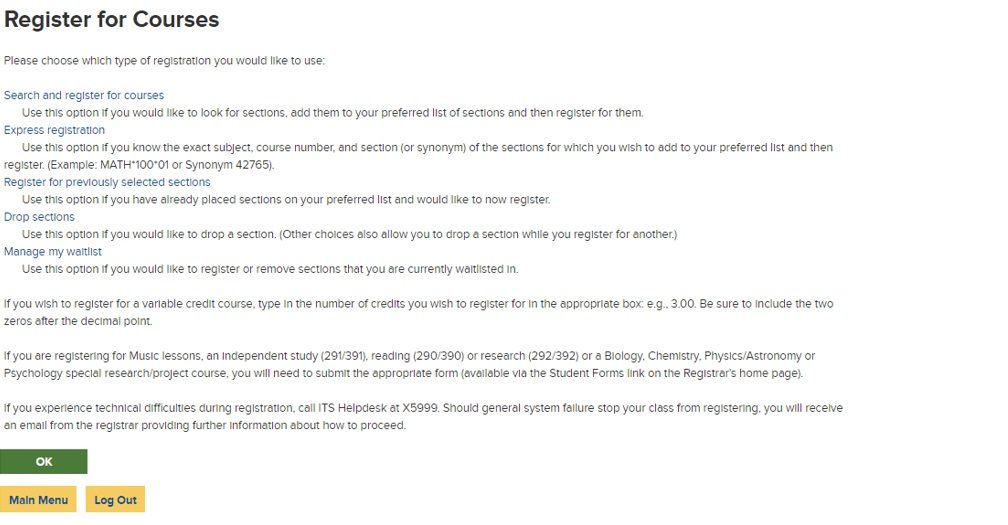 Students can search for courses in real time on The Hub to add courses to their schedule: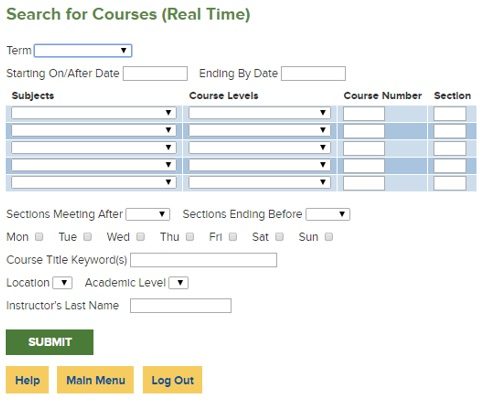 But if they know either the Synonym or the rest of the information about the courses they plan to take, they can also use Express Registration: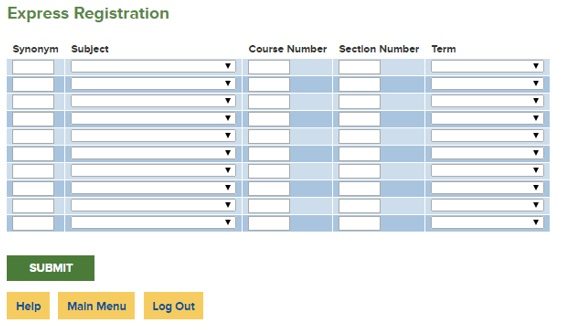 If they're searching for these courses prior to registration opening, they add those courses to their preferred sections list. Once registration opens for them, they can simply log on and register for those courses. If they're adding courses after their priority time, they can register for them on the spot.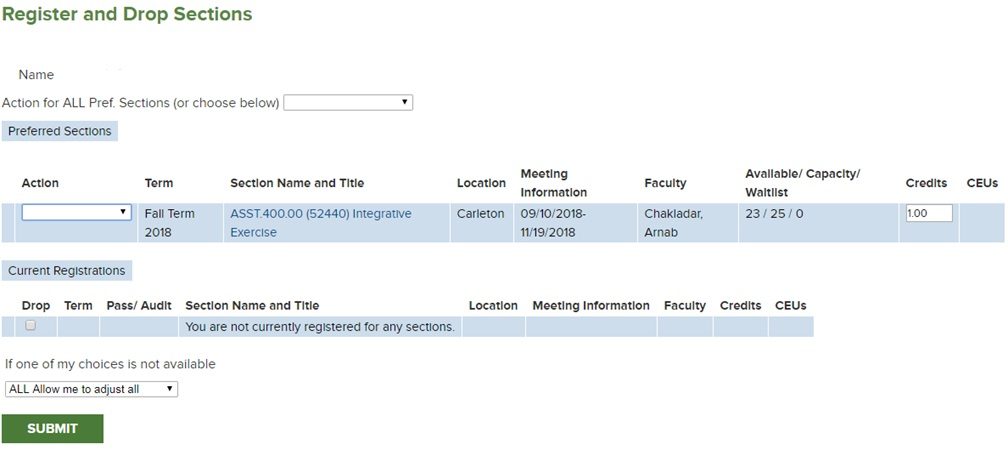 Once they've registered, their schedule looks like this. The registration module allows students to see all the details of their courses and drop the courses if necessary.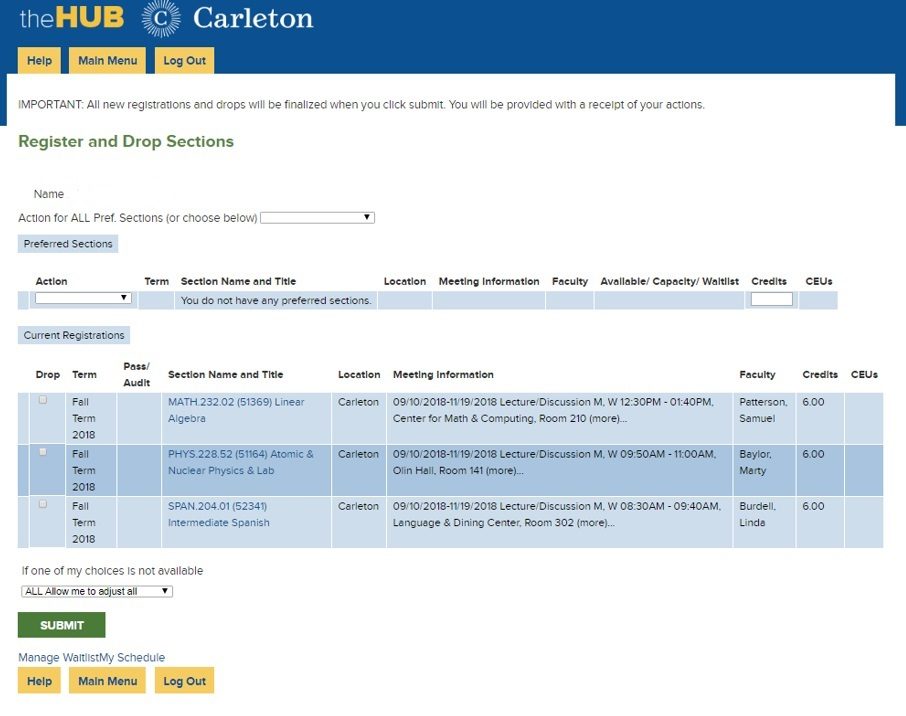 If a student is on a waitlist, they can see their waitlist rank.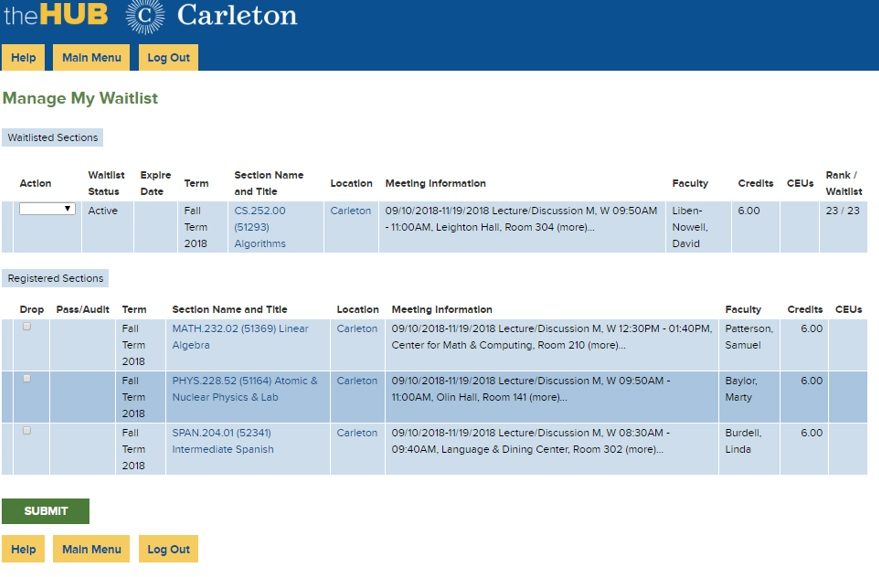 If students go in to view their schedule after registering, there are no options to add or drop — it's a schedule view only.