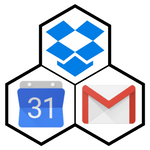 Updates on File Storage and Email transition projects
List of key transition dates in date order
Email lists – transitioning from Sympa (lists.carleton.edu) to Google Groups:
Google Groups can behave like mailing lists, but they have a lot of additional power for collaboration including discussion forum functionality, workflow features (i.e. task assignment), and much more. There's a lot to learn with Groups; the Google Groups section of the RECS website has more detail and links to helpful articles and information. The ITS Helpdesk is also ready to handle any questions you may have about how to create, manage, or use Google Groups in your own work.
ITS migrated all lists that are provisioned from data in our back-end systems on November 6. All other mailing lists must be recreated in Google Groups by the list owner. We have scheduled several drop-in training sessions to assist with this process; if you are responsible for one or more mailing lists and would like assistance from ITS moving them to a Google Group, please plan to join us at one of these sessions or contact the ITS Helpdesk for assistance.
Upcoming milestones to be aware of:
March 30, 2018: Sympa lists stop accepting or sending email.
March 30, 2018: Duo Two-Factor Authentication required for all faculty, staff, and non-senior students.
Sympa will remain online for 18 additional months for archival purposes, but all mailing lists must be migrated to Google Groups by this date.
June 1, 2019: Sympa is shut down and decommissioned.
File Storage-Currently in Progress (complete no later than March 30, 2018):
Collab: Department Folders
Moving throughout Fall term.
Move to Dropbox, Google Drive, and/or Onbase. Decisions about location will be made by relevant file management stewards in consultation with ITS.
Collab: Committees
Carleton governance committees will be moving during Fall Term 2017. Additional communication will come from Stephanie Huston and Austin Robinson-Coolidge to committee chairs. Non-governance committees with files currently on Collab will be contacted individually.
Move to Dropbox or Google Drive.
File Storage-Changing when you are ready (and no later than March 30, 2018):
Collab: Projects
Move to Google Drive or Dropbox, depending on project manager preference. Staff and faculty who are responsible for the contents of a folder in the Collab:Projects directory should review and move those files to Dropbox or Google Drive, as needed.
Home Drive
Move to Google Drive or Dropbox, depending on personal preference. Individuals are responsible for moving their own content. Contact the Helpdesk for assistance if needed. NOTE: For those who have personal webpub folders in their Home drive, those folders will remain in use until June 1, 2018.
File Storage-Other upcoming changes:
Google Team Drives
Google has created a new type of storage in Google Drive to better handle files that shouldn't be owned by an individual, such as work a student worker does for a department, or research a student and faculty member are working on together. Files placed into a Team Drive will persist through faculty, staff, and student account changes. Learn more about Team Drives.
Team Drives are available as of September 5th.
WebPub Folders
Final location(s) will depend on content and usage. ITS is encouraging individuals and departments to move and delete files that were stored or shared through WebPub. In other words, any files that aren't web pages should have another available storage location. That review and WebPub cleanup should happen by June 1, 2018.
Any remaining personal or departmental WebPub folders will be transferred to a new location/service in June 2018 and will stay active until June 2019. Stay tuned for information about how to connect to the new service.
Reminder: Each department has a designated file management steward(s). They'll be helping to guide your department and division through this exciting process of moving from Collab to the Cloud.