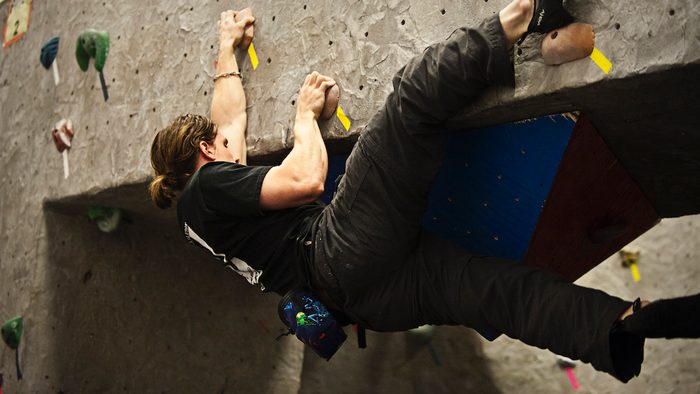 The mission of Campus Recreation at Carleton College is to provide recreation, fitness, special events, and wellness opportunities for students, faculty, and staff. We strive to enhance healthy lifestyles and well-being on the Carleton campus in a safe and welcoming environment.
Carleton College encourages students, faculty, and staff to seek and maintain a balanced, healthy lifestyle. Recreation at Carleton spans the areas of physical education (PEAR), recreational sports (such as Intramural Sports and Sport Clubs), and overall fitness and health. We ensure a safe and inviting experience within an expansive offering of recreational facilities.
In addition, we offer a broad and innovative selection of recreation and leisure activities that emphasize a healthy mind, body, and spirit.
Help us provide you with a rewarding recreational experience by sharing your ideas and encouraging others to be active. Our staff will be happy to help meet your recreational needs while providing a friendly, helpful and safe environment.
Principles and Core Values
Diversity and Inclusion: Carleton College and the Physical Education, Athletics and Recreation (PEAR) Department value athletics and recreation as a vital part of our students' campus and liberal arts experience. We also embrace and affirm our campus diversity statement which states:

"A Carleton education recognizes that the world's people differ in their race and ethnicity, culture, political and social worldviews, religious and spiritual understandings, language and geographic characteristics, gender, gender identities and sexual orientations, learning and physical abilities, age, and social and economic classes. It is essential to our high academic standards that we be committed to creating a diverse campus community."

Exceptional Customer Service: We listen, we care, we are here to serve. Our staff expects the best of themselves and their co-workers. Honesty, integrity, and respect are values embraced by all staff.
Quality Experience: We provide a safe, open, and inviting atmosphere where everyone is welcome. We are the place to be for social outlets and study breaks!
Collaboration: We partner with other departments and groups on and off campus to offer quality comprehensive programs, activities, facilities, and equipment.
---