Public Works Extension
The Public Works Initiative has been granted a one-year extension by the Mellon Foundation, to account for pandemic-related disruptions. This extension will allow in-person programming that was postponed from fall 2020, as well as give awardees time to spend their funds, particularly those funds granted to support travel. While the extension is for a full year, we expect the majority of grant activity to wrap up after Fall Term 2021.
"Why Treaties Matter" Exhibit Fall 2021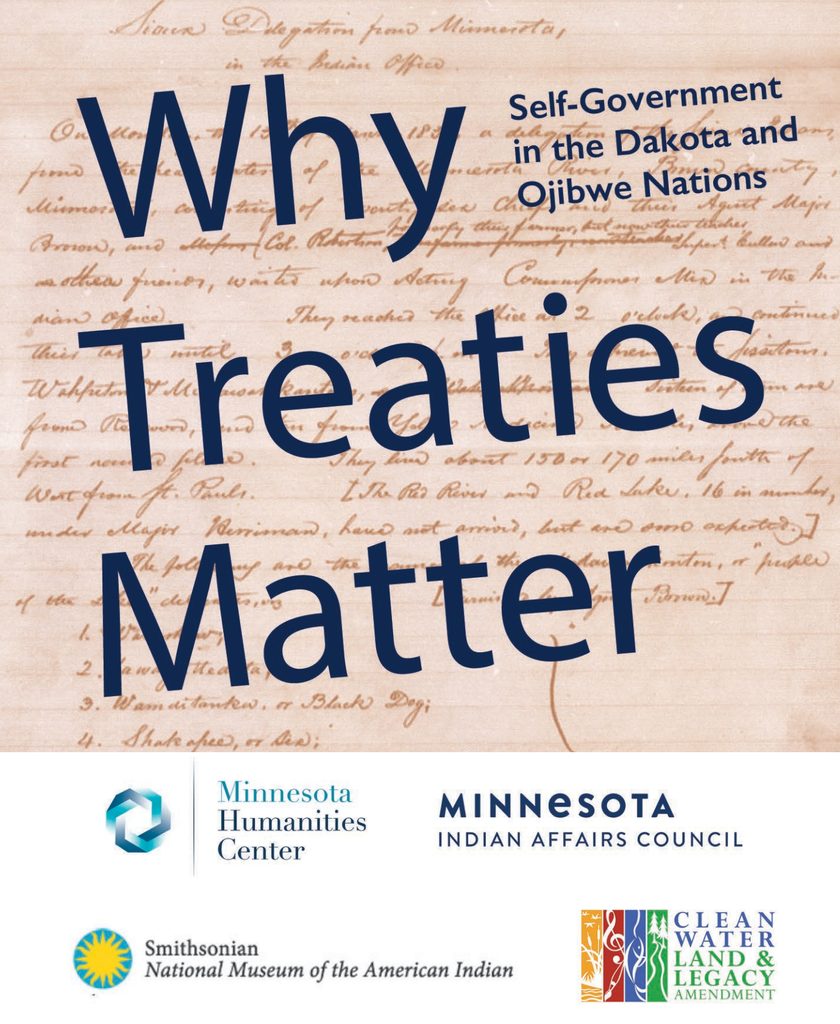 In Fall 2021, Carleton will host "Why Treaties Matter: Self-Government in the Dakota and Ojibwe Nations." The exhibit, made in partnership between the Minnesota Humanities Center, the Minnesota Indian Affairs Council, and the Smithsonian's National Museum of the American Indian, explores relationships between Dakota and Ojibwe Indian Nations and the U.S. government in this place we now call Minnesota. Through images, text, and video, learn how treaties affected the lands and lifeways of the indigenous peoples of this place, and why these binding agreements between nations still matter today.
Members of the Carleton community are working to supplement the exhibit with art, Carleton-specific information, and related programming. The exhibit will be in the Weitz Center for Creativity, September 9 to October 15. More details about the exhibit and programming are available here.
Want more Public Works News?
For more information on what's new with Public Works, be sure to visit our Featured Stories page as well as our Newsletter updates.