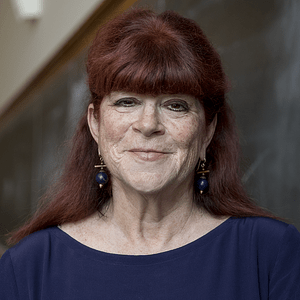 Deborah Appleman, Hollis L. Caswell Professor of Educational Studies
Due to the Covid-19 pandemic, adult education classes at all Minnesota correctional facilities have been suspended since March 2020. Many students, however, wanted to continue to learn. Professor Deborah Appleman, in collaboration with the Minnesota Prison Writing Workshop, created video lectures and lessons that were distributed to incarcerated students.
Professor Appleman focused these lessons on literature and writing. Carleton Media and Design Specialist Dann Hurlbert supported the production and editing of the videos, which Professor Appleman distributed Fall 2021 and Winter Term '22.