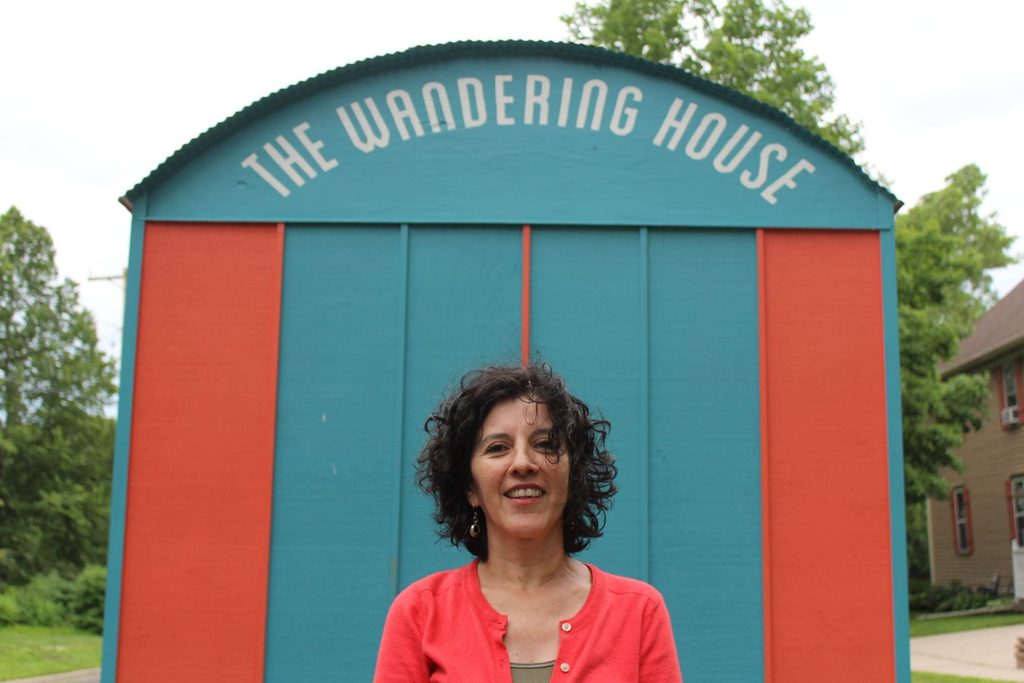 Cecilia Cornejo, Instructor in Cinema and Media Studies
Working with audio fragments that have been meticulously embroidered, Professor Cecilia Cornejo worked with a fiber artist to assemble a community quilt.
Through The Embroidery Project, last September Professor Cornejo invited Northfield residents to take up needle and thread to embroider a range of sentences. These were no ordinary sentences but came from audio collected over summer of 2019 through The Wandering House, a project that encouraged community members to record their thoughts on "home." Using a fraction of that audio, Professor Cornejo selected snippets coming from participants responding to the prompt "I Know I'm Home When…" She followed by putting together embroidery kits and recruiting over 60 volunteers who gave a visual interpretation to the audio testimonies.
Over the course of four months, the embroiderers met periodically with Professor Cornejo via Zoom, creating an alternative "public space" at a time when meeting in person was not an option.
Spring of 2021, in collaboration with an expert quilter, Professor Cornejo assembled the finished pieces into a quilt and was exhibited at the Northfield Arts Guild. She explained that "the quilt functions as both a repository of the testimonies recorded and a testament to creativity and collaboration under the pandemic."