Ross Elfline, Associate Professor of Art History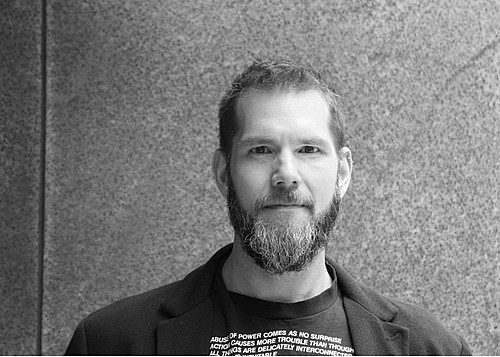 Professor Ross Elfline partnered with Minneapolis-based artist Sam Gould for the civic engagement portion of his winter 2021 term class, "Art Since 1945." One theme of this course is how artists engage with the city and urban space. The project brought together Carleton students with community leaders in Minneapolis's Powderhorn neighborhood to explore art and urbanism. Gould's organization, Confluence, is based in the neighborhood. For the project, students and community leaders participated in a collaborative reading and annotation venture focusing on artistic responses to the city. Using an online tool to create interactive annotations on texts, they not only learned together, but learned from one another as well. In this way, different types of knowledges were emphasized in the class. This collaborative format allowed both Carleton students and community members to explore together what it means to live in, reflect on, and intervene in the fabric of the city.
A second component of the course was promoting community-based art practices to local Powderhorn residents. Building on an earlier project of Gould's called Paper Internet, it involved designing, printing, and mailing flyers to residents to spread awareness and cultivate interest in community-based art. The project was also supported by the Center for Community and Civic Engagement.