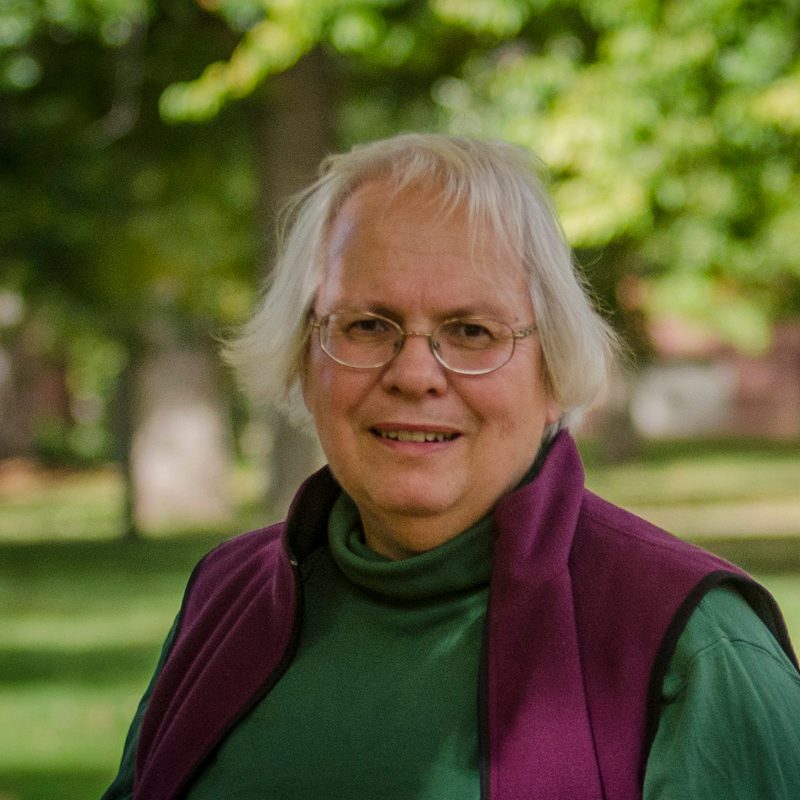 Mary Savina, Charles L. Denison Professor of Geology and Co-Director of Archaeology
Professor Mary Savina worked with students to prepare materials for the "We Are Water" exhibit, which came to Northfield during Summer 2019. "We Are Water" is a traveling exhibit first developed by the Smithsonian, and it is making the rounds in Minnesota in conjunction with the Minnesota Humanities Commission.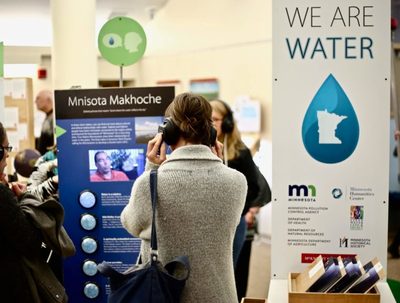 The exhibit was in Northfield from June 20 through July 28, supported by local sponsor, the Cannon River Watershed Partnership, and a large part of the exhibit was housed in the Weitz Center at Carleton. The core of the exhibit remains the same from venue to venue, while local partners have the opportunity to add materials related to their home area. In addition, a major aspect of the exhibit is hearing, representing, and archiving stories of people's interactions with water.
The Minnesota Humanities Center website states: "We Are Water MN explores the connections between the humanities and water through an exhibit, public events and educator resources. Visitors reflect on local stories and the meaning and experiences of water in Minnesota with space to add their own stories. By creating relationships around water, we are creating networks that can promote positive social norms, and share a vision for and participate in water stewardship."