Austin Mason, Assistant Director of the Humanities Center for the Digital Humanities and Lecturer in History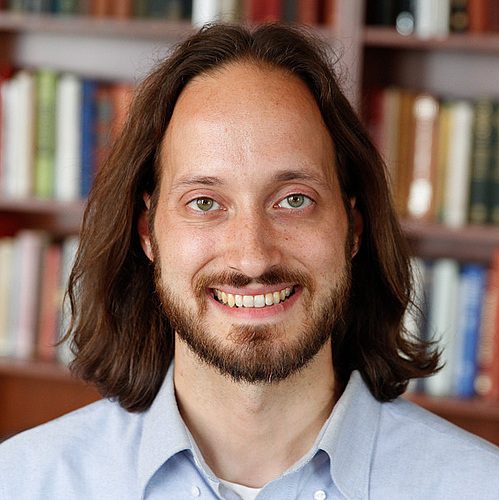 During Spring Term 2020, Professor Austin Mason planned to take the students in his class, History 238: "The Viking World," on an overnight field trip to Alexandria, MN in order to connect course content, digital history methods, and community partnerships. However, due to the Covid-19 pandemic and all Spring 2020 courses being taught remotely, Professor Mason instead conducted the project remotely. "The Viking World" is an interdisciplinary course that looks past the stereotype of bloodthirsty Vikings to examine the more complex history, not just of Norse raiders, but traders, farmers, women and children that lived during the Viking Age. In addition to primary source documents, students also explored alternative sources such as archaeological, material, and linguistic evidence.
Viking history is much closer to campus than one might initially think (U.S. Bank Stadium notwithstanding). The Scandinavian immigrant community in Minnesota claims not just ancestry from the Vikings, but direct links as well, particularly in the area around Alexandria. In 1898, farmer Olaf Ohman discovered the "Kensington Runestone" in his field near Kensington, MN. The runic description purportedly dates to 1362, and since its discovery has been the focus of controversy and debate regarding its authenticity. Today, it is the responsibility of the Runestone Museum and the Douglas County Historical Society, both in Alexandria, to interpret this history and legacy for the public.
Professor Mason and his students collaborated with the directors of the two museums, both of whom have connections to Northfield. Amanda Seim, the director of the Runestone Museum, graduated from St. Olaf College with a degree in anthropology. Brittany Johnson '18, director of the Douglas County Historical Society, is a Carleton College graduate with a degree in history and even worked with Professor Mason on 3D digital objects during her time at Carleton. Students will work to create an online timeline of the objects and annotate digital 3D versions of the objects. Ultimately, Professor Mason plans to share the models with the museums, where they can be used to enhance teaching and research of the collections. While there is not an existing partnership with these museums, Professor Mason hopes that this experience can be the beginning of a rich collaboration. These experiences, from the close interaction of students with material objects to the sharing of digital objects with the wider community, seek to help history come alive for the Carleton community and communities further afield, even if these communities cannot come together at this time.