Lori Pearson, Professor of Religion, David and Marian Adams Bryn-Jones Distinguished Teaching Professor of the Humanities, and Director of the Humanities Center
Debby Walser-Kuntz, Herman and Gertrude Mosier Stark Professor of Biology and the Natural Sciences and Director of Public Policy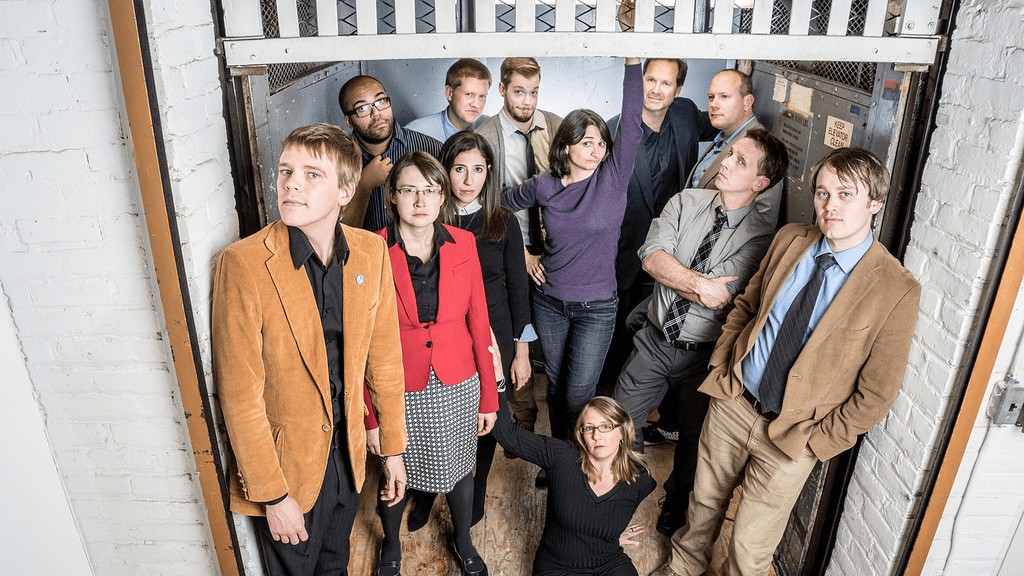 Professors Debby Walser-Kuntz and Lori Pearson collaborated to bring the Twin Cities-based Theater of Public Policy to campus for several events during Spring Term 2019. This artist residency helped students engage in critical and ethical reflection on issues of public health and public policy, in areas related to gun violence, racism, mental health and LGBTQ issues. This project further engaged students in a multidisciplinary approach to public health and theology and culminated in a public performance about these issues.
The Theater of Public Policy (T2P2) began in Minneapolis in 2011 and has since grown into a nationally-touring improv comedy group that has performed over 300 times across the country. Their main purpose for their work is to "advance the understanding of complex ideas and issues by drawing on improvisational comedy." T2P2 designs shows and experiential workshops that help audiences grapple with political questions as well as issues of ethics, social justice, inequality, and diversity.
These events are a collaboration between The Humanities Center, a fall term A&I seminar, and the Public Health in Practice winter break OCS program. These events cover multiple dimensions of public health and health policy, and T2P2's goal is to reach a variety of audiences at Carleton and beyond.