Ahmed Ibrahim, Assistant Professor of Anthropology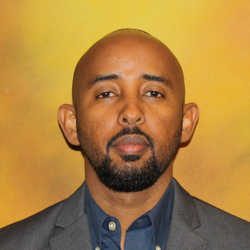 Professor Ahmed Ibrahim conducted research during the summer of 2018 that focused on Somali transnational political engagement in Minnesota and Somalia. This political engagement challenges the general assumption that politics is limited and confined to the political borders of nation-states.
The Somali community in Minnesota is heavily involved in Minnesota politics as well as politics in Somalia, where close to 40% of parliamentarians are from the diaspora. The political involvement in these two locations are intimately connected and inform each other. Thus, to understand Somali political participation in Minnesota, it's necessary to know how it's informed by events and developments in Somalia. As part of this research Professor Ibrahim traveled to Kenya, a hub for the Somali diaspora and Somali politicians, to explore the networks and strategies that make it possible for the Somali diaspora to play such an important role in Somali politics.
The insights from this research was and will be shared with Carleton students and with the Somali community in Minnesota. Professor Ibrahim taught a course on The African Diaspora the following year, where he could integrate his research into the course material. Professor Ibrahim further hopes to share this research with the Somali community in Minneapolis through community organizations in a way that helps inform their civic engagement here in Minnesota.