Ahmed Ibrahim, Assistant Professor of Anthropology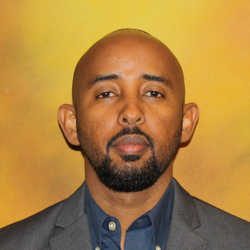 Professor Ahmed Ibrahim's project examines the political mobilization of Minnesota's Somali community, as well as the impact of their political engagement.
Professor Ibrahim's project stems from research he conducted during the summer of 2018. Over the summer, he traveled to Tanzania and Kenya, a hub for the Somali diaspora and Somali politicians. While there, he explored the networks and strategies that make it possible for Somali diaspora politicians, particularly those from Minnesota, to play such an active role in politics back in Somalia. His visit led to the next phase of his research back in Minnesota: how does the Somali population in Minnesota participate in and shape local politics?
In Minnesota, Professor Ibrahim examined the factors informing the Minnesotan-Somali community's impressive political mobilization, the impact of their political visibility on how Minnesotans perceive the Somali community, and how Somali political mobilization in Minnesota is connected to politics back in Somalia. The insights from this research will be shared with the Carleton community as well as with the Somali community participating in this study.