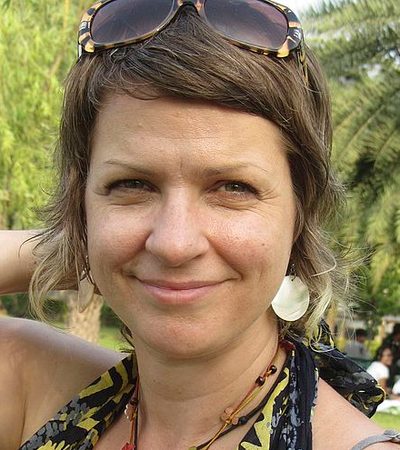 Stephanie Cox, Senior Lecturer in French & Francophone Studies
During Fall 2018, Canadian performance artist 2Fik came to Minnesota for "Gear Shifts", his exhibit at the Perlman Teaching Museum, which featured two photographs acquired by Carleton College as a way of promoting and exploring the role of art as an effective and powerful pedagogical tool. The characters 2Fik performs demonstrate the performative nature of identity and automatically question common assumptions of social performance, revealing the gears of power plays between human beings. The approach by 2Fik is intended to be a playful, yet powerful tool to achieve a social reflection. Stereotypes encourage viewers to discuss the idea of universality, gender equality and the acceptance of being unique.
2Fik returned to campus to continue collaborations with Professor Stephanie Cox and numerous community partners, including Northfield Public Schools, the Northfield Public Library, the Key, and St. Olaf. 2Fik worked with these partners to start new projects and to propose new opportunities for discussions on identity, inclusivity and understanding. 2Fik was an on-campus artist in residence during fall term 2019.