Alex Knodell, Assistant Professor of Classics and Co-Director of Archaeology
Due to the Covid-19 pandemic, parts of this project were postponed until summer 2021.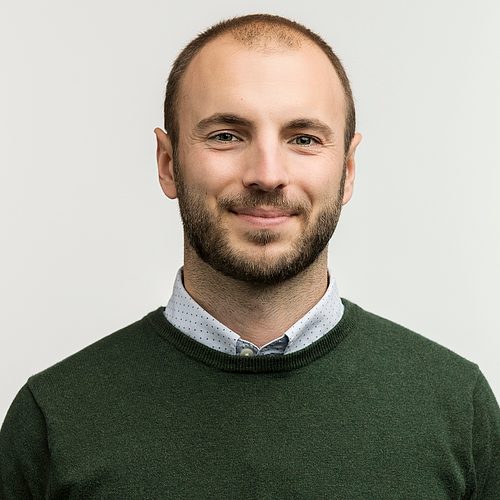 During summer 2020, Professor Alex Knodell returned to Greece to continue fieldwork for "The Small Cycladic Islands Project" (SCIP), of which he is a co-director. This project is a collaboration between Carleton College, the Norwegian Institute at Athens, and the Greek Ministry of Culture, and Dr. Zarko Tankosic and Dr. Dimitris Athanasoulis serve as co-directors alongside Professor Knodell. The project examines several of the smallest Aegean islands, all currently uninhabited and many smaller than 1 square kilometer in area. While they are frequently overlooked due to their current uninhabited status, the islands have served a variety of uses throughout time. In the past, these islands were used as "stepping stones" to larger land masses, "goat islands," cemeteries, sanctuaries, pirate hideaways, or places of refuge during crises. In the present, the islands continue to serve as pasturage, fishing locations, secret beaches, or navigational landmarks. The project seeks to document the landscape of these marginal and in-between places using intensive, multi-disciplinary survey techniques, and to situate them in content of wider regional activity examined by archaeology. In addition to traditional archaeological fieldwork techniques, the project incorporates ethnographic interviews with local communities to document local knowledge of these islands.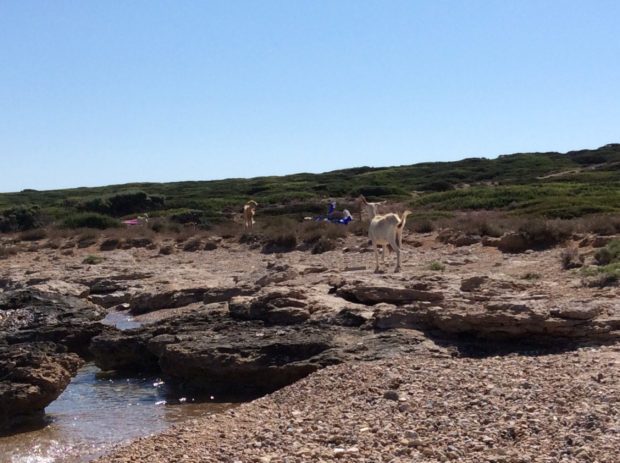 During the 2019 field season, the team conducted comprehensive surveys of 11 islands near Paros. On these islands, described as off-shore islets close to a larger inhabited island, the team found evidence of ancient settlements, medieval fortifications, and resource extraction. In 2020, the project focused on places that are more "in-between," located west of the previous survey sites. Given the different geographic contexts of the islands, namely their greater isolation, the team expected to find different patterns of use, perhaps with a greater evidence on navigation than agriculture. Professor Knodell originally planned to bring a Carleton student research partner for the summer, but was unable to due to the Covid-19 pandemic, although he plans to bring a student for summer 2021.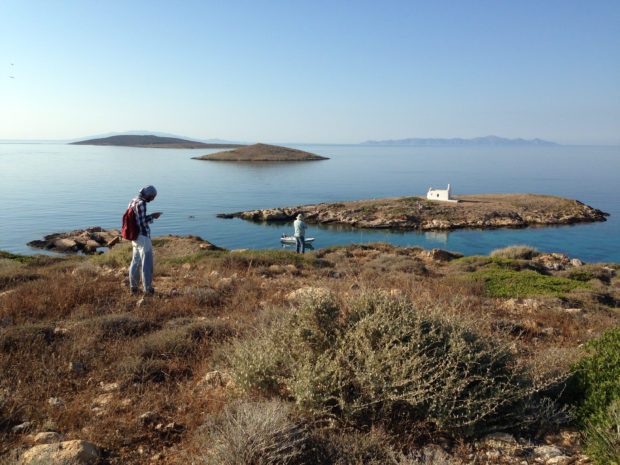 An important component of SCIP is engaging with the local community in a variety of ways. In addition to involving local knowledge in the research project through oral histories, the project's findings are presented in both English and Greek on a public-facing website. Furthermore, the team planned to present their work in Greek in Paros at the end of the season, which they hope will make their work accessible to the local community. In doing so, they aim to cultivate a reciprocal relationship in which the public is involved in both the production and dissemination of knowledge. Not only is this a responsible practice, but in doing so the project generates deeper, more complex, and more comprehensive knowledge of the landscape and its uses.