Yansi Pérez, Associate Professor of Spanish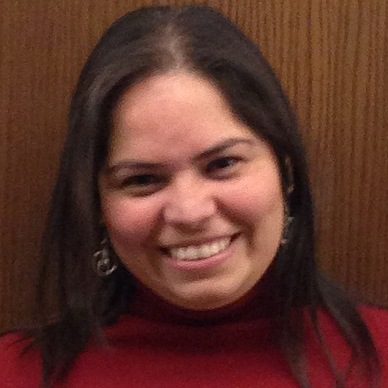 Professor Yansi Pérez is in the process of developing an oral history archive for Salvadoran immigrants in Los Angeles. She is shaping her research around personal accounts of the immigrant experience in the United States. Professor Pérez's new project, "The Salvadoran Immigrant Experience: Transnational Memories of the Diaspora" builds off of an earlier project called "A Cartography of Material Memory of the Central American Diaspora," which she began during the 2016-17 academic year.
As part of her research, Professor Pérez traveled throughout Los Angeles to visit neighborhoods where there are large conglomerations of Central Americans. While conducting her research, it became clear that many of the people she came across felt that their narrative was not represented in today's scholarship about Central American immigrants. This realization is what sparked Professor Pérez's new project, now being funded by the Mellon Grant.
Professor Pérez sought to establish a productive partnership with members of that community and to record their journey in the social fabric of both the city  and this country. Her project also worked to expand the resources available to members of the Salvadoran community so they can see themselves reflected in the history of this nation and, down the road, see their offspring wanting to learn more about how they too can contribute to the expansion of this type of scholarship. Professor Pérez also envisions using the material from this project in her Spanish courses, helping Carleton students understand the importance of public work and the impact scholarship can have in diverse communities that are far away from the College but that are forging new narratives to tell our nation's history.