Meredith McCoy, Assistant Professor and Andersen Fellow of American Studies and History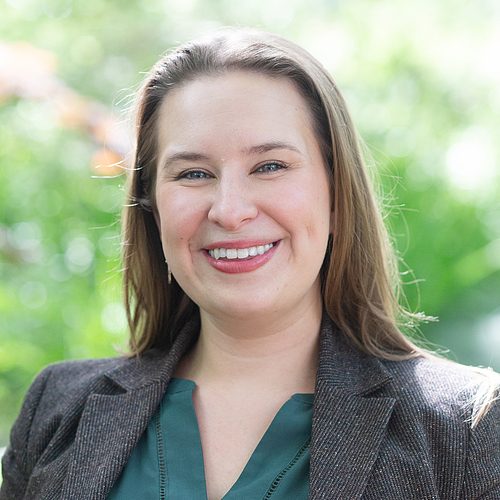 Professor Meredith McCoy is currently working on a project that explores the experiences of urban Indigenous people in Chicago in the 1940s and 1950s, including both those who relocated from reservation areas and those whose traditional homelands are currently occupied by Chicago. Professor McCoy is currently working alongside the Chicago American Indian Community Collaborative and the Newberry Library to ensure this is a highly collaborative and community-designed project. In this spirit, the research objectives and outcomes have been and will continue to be decided in conversation with all partners. While plans are still solidifying, the preliminary goal is to conduct oral histories and archival research to create a digital interactive map that will allow people to see the Chicago landscape since World War II from the perspectives of Indigenous people.
Professor McCoy has already conducted preliminary archival research at the Newberry Library on urban relocation to Chicago and in January 2020 facilitated a community meeting to establish objectives and priorities for the project. While Professor McCoy planned to spend summer 2020 in Chicago with student researchers Zia NoiseCat '23 and Imani Kindness-Coleman '22, they are unable to do so due to the Covid-19 pandemic. Instead, they will continue to work on this project remotely by engaging deeply with the secondary literature on urban Indigenous experiences, creating a spreadsheet of relevant material at the Newberry Library, and tracking significant locations that surface during their work that will be relevant to the digital map.
Subsequently, Professor McCoy will facilitate additional community meetings during winter 2021 to discuss further project plans, workflows, and protocols. In addition, she plans to travel to Chicago with her student researchers during summer 2021 to do archival research and conduct oral interviews. Ultimately, this collaboration will contribute to the visibility of Indigenous experiences and histories in the Chicago area.