Lori Pearson, Professor of Religion, David and Marian Adams Bryn-Jones Distinguished Teaching Professor of the Humanities, and Director of the Humanities Center
Mara Block, Visiting Assistant Professor of Religion
Amna Khalid, Associate Professor of History
Debby Walser-Kuntz, Herman and Gertrude Mosier Stark Professor of Biology and the Natural Sciences and Director of Public Policy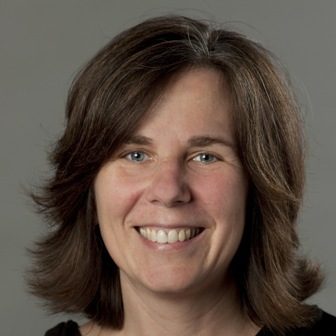 Inspired by the work of the Hippocrates Cafe, a live show that explores healthcare issues through story and song, Humanities Center Director Lori Pearson worked with three Carleton faculty members to shape a performance of Hippocrates Cafe to Carleton in May 2018. Hippocrates Cafe is designed to creatively and respectfully explore the nuances of today's healthcare system through art. The performance was first designed by Dr. Jon Hallberg, a Twin Cities-based family physician and MPR medical commentator.
Since its debut in 2009, there have been over 80 unique performances of Hippocrates Cafe in 8 states. For the Carleton version of Hippocrates Cafe, three faculty members (with courses in History, Biology, and Religion) devoted a portion of their syllabi to issues related to subjects directly addressed in Hippocrates Cafe such as HIV/AIDS, access to healthcare, and how race and class shape people's healthcare experiences. They then communicated these themes to Dr. Jon Hallberg and his team of artists, and together they created a show of poetry, song, images, and primary texts for the Carleton and Northfield communities.
The three courses involved in this project are:
Biology 370: "Selected Topics in Virology," Professor Debby Walser-Kuntz
History 262: "Public Health: History, Policy, Practice," Professor Amna Khalid
Religion 224: "Religion, Science, and the Modern Imagination," Professor Mara Block
The hope is that this show could lead to further collaborations or creations of a "home-made" Carleton version of Hippocrates Cafe, one that could be designed by faculty and students in the future, coming out of the themes of overlapping courses across disciplines, each engaging some issue of public and ethical significance, and each using the humanities and arts to bring people together for shared reflection and community building around issues in our local and global worlds today.
Faculty members involved in the collaboration have also expressed a hope that the Northfield and/or Faribault community could be brought into future performances.