Thabiti Willis, Associate Professor of History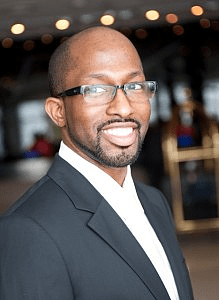 In November 2019, Professor Thabiti Willis hosted three distinguished guests for conversations on historical racial geographies and their construction and transformation. These discussions also functioned as a place to examine connections among their work. The guests were Noëleen Murray, Director of the Wits City Institute at the University of Witwatersrand in South Africa, whose work offers a reading of architecture under and after apartheid; Pam King, Assistant Professor of History at the University of Alabama – Birmingham, whose work examines the history of segregation through sources that include oral histories, and Wayne Coleman, Head of Archives at the Birmingham Civil Rights Institute. Collectively, their work creates fascinating intersections for questions of geographies of race and segregation.
Ultimately, Professor Willis hopes to facilitate a collaborative project that explores comparative historical geographies of racial and demographic change. The goal would be to create public-facing materials surrounding the experience of these racial geographies. Possible products include interactive maps, public databases, and museum exhibits. The gathering in fall 2019 began a series of conversations about these possible future collaborations.
During her visit, Professor Murray guest taught a week of a Carleton course, bringing in her own expertise on architecture and apartheid. In addition, she gave a public lecture and met with faculty and staff at Carleton and St. Olaf. All three guests facilitated a workshop to share their archival and ethnographic resources and experiences. Assistant Director of the Carleton Humanities Center for the Digital Humanities Austin Mason and GIS Specialist Wei-Hsin Fu presented on GIS mapping processes. William H. Laird Professor of French and the Liberal Arts Cherif Keita presented his own work on connecting Northfield and South Africa through film. From these experiences, Professor Willis hopes a productive, collaborative relationship will grow between Carleton and these partners in order to more deeply examine shared histories of racial geography.
Wei-Hsin Fu
#2 of 3

Austin Mason, Assistant Director of the Humanities Center for the Digital Humanities and Lecturer in History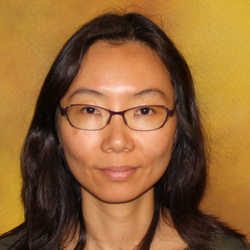 Wei-Hsin Fu, GIS Specialist
Keywords: