Meghan Tierney, Robert A. Oden, Jr. Postdoctoral Fellow for Innovation in the Humanities and Art History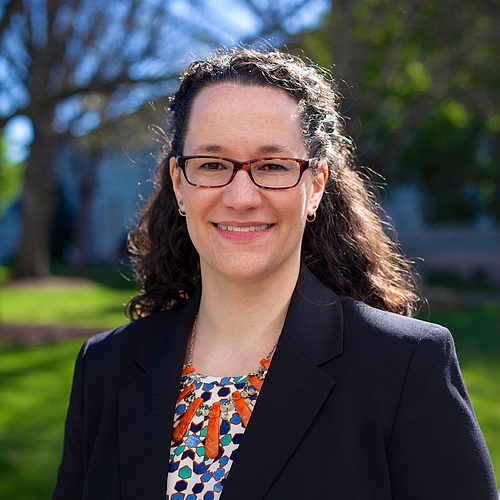 Professor Meghan Tierney facilitated a one-day trip to the Bdote Learning Center, a Dakota and Ojibwe language immersion school in Minneapolis on May 5th, 2018. The trip was open to students and faculty interested in learning about Minnesota landscapes through indigenous Dakota perspectives, and was offered through the Minnesota Humanities Center.
The opportunity to integrate the Bdote experience into Carleton courses serves many purposes, including to guide engaged Carleton students toward a more diverse understanding of Carleton's and their own relationship to the land on which they currently reside. Importantly, it also highlights the liberal arts curriculum at the core of the Carleton experience by bringing together a diversity of courses, professors, students, and projects on campus to engage in a conversation with and within the greater Minnesota community.
The courses and individuals involved experienced potentially divergent and distinct perspectives through an experience off campus that interrogates issues they were exploring in class. The experience will equip these students with new tools for — and informed critique of: the imagining of spatial relationships and concepts; dominant frameworks of study; spatial and temporal engagement with place through indigenous perspective; and the construction of narratives of place.
The Bdote Learning Center is primarily an educational center with a wide array of resources aimed at improving teaching and learning, which faculty members may use to enhance their own approaches to teaching about indigenous cultures and experiences.