Emily Oliver, Associate Director for Academic Civic Engagement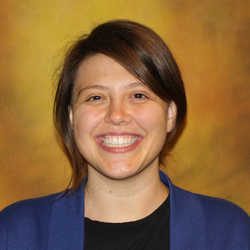 In Fall 2020, Associate Director for Academic Civic Engagement Emily Oliver taught "The Ethics of Civic Engagement" for the first time. This new course gave students a foundation in Academic Civic Engagement (ACE) by exploring key topics in the field, such as public scholarship, community-based participatory research, and reciprocity. In examining these concepts of critical civic engagement, students were also encouraged to consider best practices for community engagement. Not only did the course introduce students to these topics, but the course itself modeled these behaviors and best practices. Oliver co-taught the course with Cynthia Gonzalez, a grassroots organizer in Faribault who has worked extensively with the Center for Community and Civic Engagement at Carleton. By teaching the course together, they centered the collaborative nature of this work and highlighted the importance of a variety of types of knowledge.
In addition to examining important aspects of ACE and the scholarship of critical civic engagement, students had the opportunity to put theory into practice through an ongoing ACE project throughout the course. The projects responded to a community-identified need to expand the capacity of Community Without Borders, a Latinx nonprofit in Faribault. Students helped to create bilingual materials about voting and the election as well as school resources for Latinx families. Public Works supported work by the instructors over the summer to design and co-create materials for the course. By emphasizing community needs, reciprocity, and reflection, Oliver and Gonzalez hoped to provide foundational material for ACE and help students make connections between their different experiences in civic engagement.