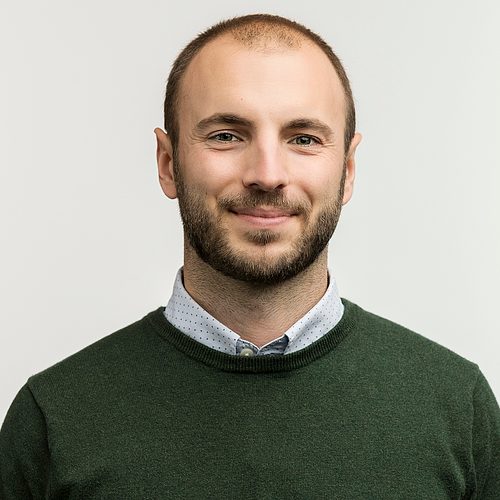 Alex Knodell, Assistant Professor of Classics and Co-Director of Archaeology
Professor Alex Knodell conducted collaborative fieldwork with students and local researchers in Greece. The project, "The Small Cycladic Islands Project (SCIP)" is a collaboration between Carleton College, the Norwegian Institute at Athens, and the Greek Ministry of Culture. Professor Knodell co-directs the project alongside Dr. Zarko Tankosic and Dr. Dimitris Athanasoulis. The islands the project focuses on are currently uninhabited, and have had a variety of uses throughout their history. The project seeks to document the landscape using intensive, multi-disciplinary survey techniques, and to situate them in content of wider regional activity examined by archaeology. The project utilizes traditional archaeological fieldwork in addition to ethnographic interviews with local communities.
Professor Knodell specializes in archaeology related to the ancient Mediterranean and Middle East, especially during prehistoric and Classical times. His research investigates archaeological approaches to landscape, interaction, and long-term social change. To date, much of Professor Knodell's research has focused on central Greece, and how the regions within it relate to each other and their wider Mediterranean setting in the Late Bronze Age and Early Iron Age (c. 1400-700 BCE).