Kelly Connole, Professor of Art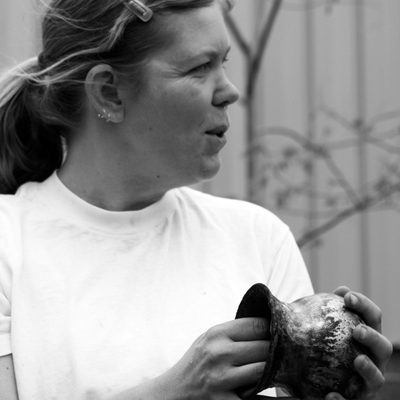 In March 2019, the National Conference for Education in the Ceramic Arts (NCECA) Conference came to Minneapolis for the first time in 25 years. With over 7000 people expected, Carleton, and the various clay communities of Northfield, worked to create opportunities to share the deep knowledge embedded in our chosen medium as the Art and Art History department created programming for students, residents and visitors.
Professor Kelly Connole, Carleton's accomplished clay instructor, spearheaded the efforts to strengthen the community of local clay artists and share with them an opportunity that rarely comes to Minnesota. While this initiative was housed within Carleton's Art and Art History department, Professor Connole also worked closely with local middle and high school instructors, members of the Northfield Arts Guild, and instructors and artists from peer institutions in the area.
Carleton mounted three exhibitions of ceramic work during the NCECA conference in addition to three exhibitions at St. Olaf College and two at the Northfield Arts Guild. Through these exhibitions, students explored the local to the international, historic to contemporary, professional to emerging artists—all rooted in the deep sense of community established between people through clay.
Professor Connole's project furthered the goals of the Mellon Initiative by bringing people together for creation, reflection, and education. This project also offered reflective practices for artists, thorough project tracking for students, and actively sought out and supported artists from traditionally underrepresented populations in art.