Judith Howard, Associate Professor of Dance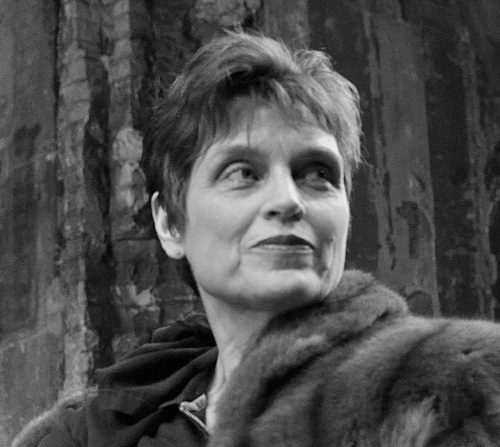 Professor Judith Howard's project, "Central Supply" is a theatrical dance piece that investigates ideas of shifting identities, persona and refuge. The politics and liminality of gender and transgender and refugee status are equated through ideas of spectacle versus non-spectacle. The shift between the ordinary and the "spectacular" serves as a marker for the construction of identity as theatrical. Gay, drag, transgender, cisgender and diverse dancers will perform in the work. Refuge is the emotional ground of the work alluding abstractly to the condition of forced exclusion in outsider status. Donna Haraway's recent writing ("Staying With the Trouble") fuels the piece as well as the work of artist Cindy Sherman, whose process of constructing images was examined as a methodology.
Performers explore transgender, drag and character in minimal site-specific portrait appearances throughout the building, culminating in a full dance piece in a theatrical setting in the building. They will continue to develop costuming for the project. Five top Twin Cities professional contemporary experimental dance artists and three intern dancers performed the work in June 2018 and helped translate the work to Carleton students in 2019-20.
Carleton students were involved in the project in several ways. The piece was reconfigured during the 2018-2019 academic year to be performed by Carleton dancers in the Weitz Center Theater Spring Dance Concert. This piece buily off previous dance performances created by Carleton students and helped Carleton dance alums stay connected to current dance programming.