Ross Elfline, Associate Professor of Art History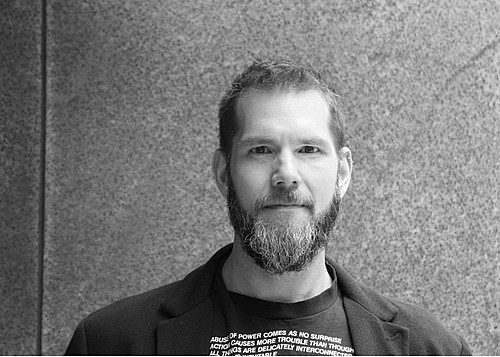 Professor Ross Elfline partnered with Sam Gould and his organization, Beyond Repair, to connect students from his seminar, Art History 341: "Art and Democracy," to activist artists in the Chicago-Lake district of Minneapolis.
This project asked his students to actually practice democracy by working collaboratively, not only with one another, but with community leaders and activists in the diverse Chicago-Lake district of Minneapolis. This neighborhood is home to the largest Hispanic population in the greater Twin Cities area in addition to a number of other immigrant communities.
The Midtown Global Market has served, in many ways, to center the community and its activities. Right in the middle of the market is Sam Gould's Beyond Repair workshop, a space that encourages community members to gather and talk about what makes a community. Carleton students had the opportunity to join in this discussion and then work to produce a small book that will serve as a public record of this engagement.