Meredith McCoy, Assistant Professor and Andersen Fellow of American Studies and History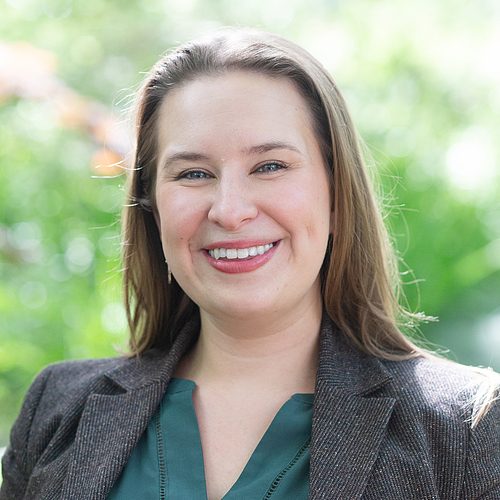 Professor Meredith McCoy is currently working on a project that explores the experiences of urban Indigenous people in Chicago in the 1940s and 1950s, including both those who relocated from reservation areas and those whose traditional homelands are currently occupied by Chicago. A highly collaborative and community-designed project, Professor McCoy has partnered with the Chicago American Indian Community Collaborative, the Chicago American Indian Center and the Newberry Library. Given the collaborative and community-based nature of the project, the research objectives and outcomes have been and will continued to be decided in conversation with their partners. While plans are still solidifying, the preliminary goal is to conduct oral histories and archival research to create a digital interactive map that will allow people to see the Chicago landscape since World War II from the perspectives of Indigenous people.
Professor McCoy has already conducted preliminary archival research at the Newberry Library on urban relocation to Chicago and in January 2020 facilitated a community meeting to establish objectives and priorities for the project. During spring 2020, she will continue conversations with community partners to establish workflows, protocols, and project infrastructure and identify source materials. Over the summer, Professor McCoy and two student researchers from Carleton will continue archival research in Chicago. After the summer research, the next steps will be to process the materials and work to develop the digital aspect of the project before bringing it back to the community for feedback and evaluation. Ultimately, Professor McCoy's collaboration with her community partners will contribute to the visibility of Indigenous experiences and histories in the Chicago area.