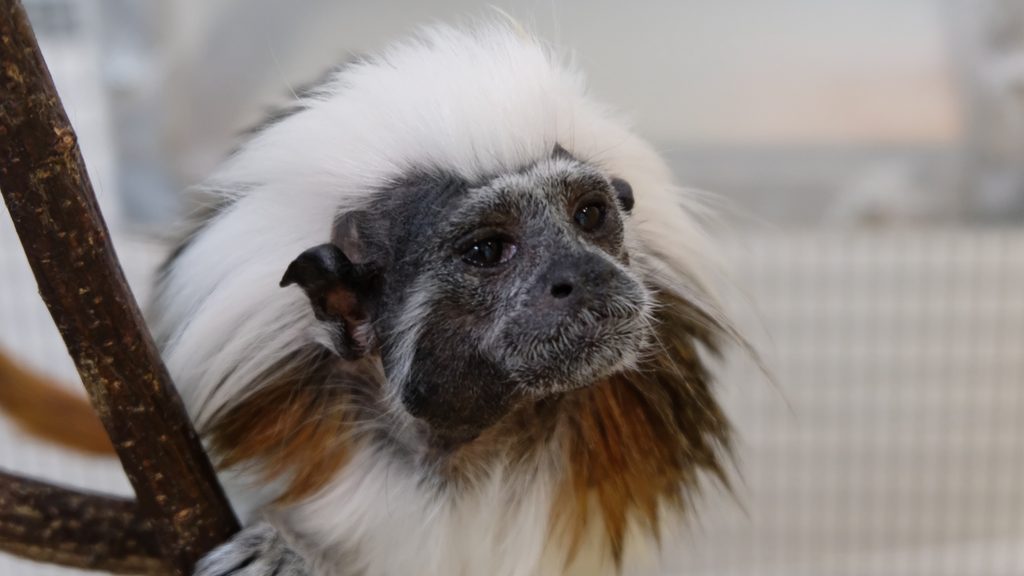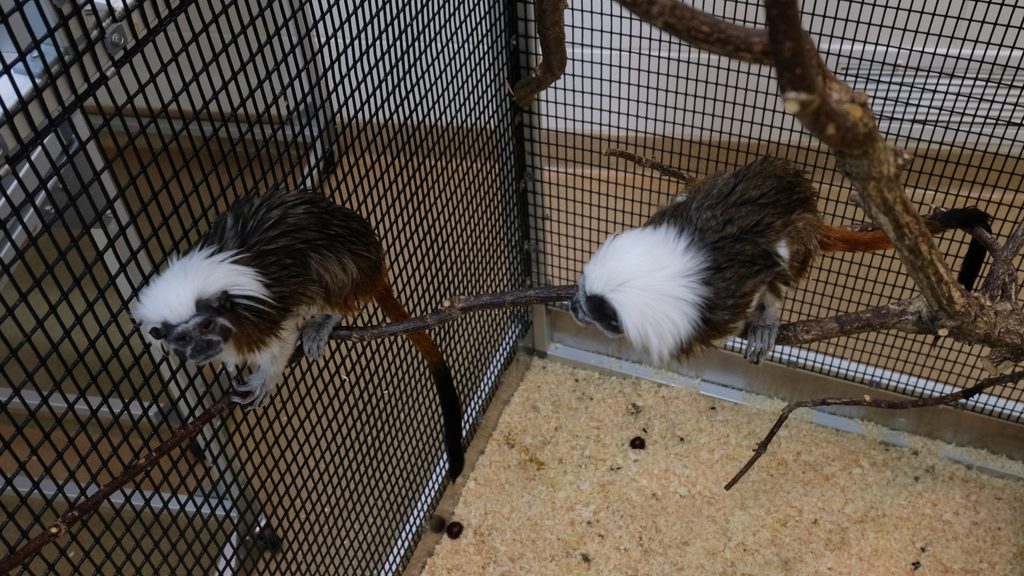 Welcome to the Primate Cognition Lab.
We are entering our 23rd year of working with and getting to know the tamarins at Carleton College with…
32 monkeys that have spanned over three generations,
about 212 undergraduate collaborators to date (2020),
Five NIH grants, totaling $1.7 million dollars and
more than 2 dozen publications and presentations.
During COVID times, this is how we look before working with the tamarins. We don't want to bring anything in to them that would make them sick. The 2020-2021 student researchers are pictured below, and they are a very hard-working and resilient group!