Alison Byerly Named 12th President of Carleton College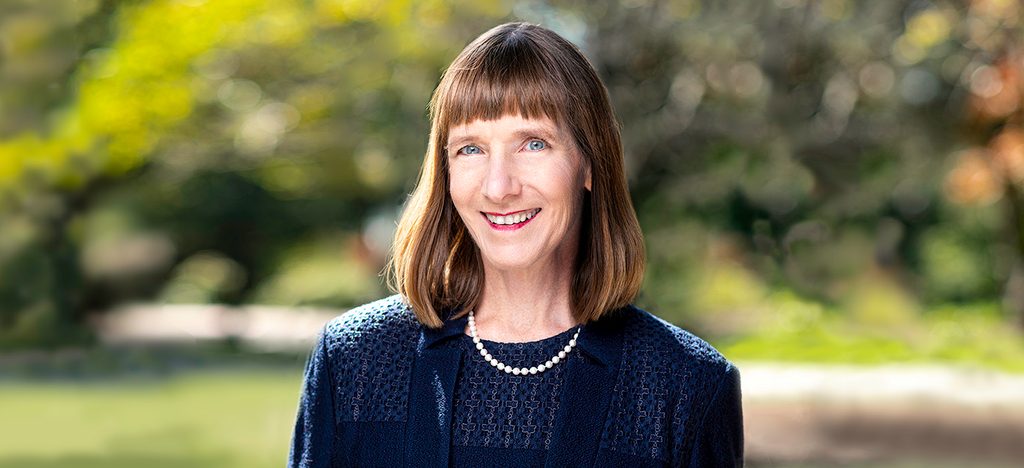 Carleton College's 12th president will be Alison R. Byerly, an experienced and energetic leader, nationally recognized scholar, and passionate advocate for interdisciplinary education and the liberal arts. Following a months-long search, Byerly—current president of Lafayette College—was appointed to the position by a unanimous vote of the Carleton College Board of Trustees. She succeeds Steve Poskanzer, who has led the College since 2010, and will take office on Aug. 1, 2021.
"It is a tremendous honor and privilege to be chosen as Carleton's next president," Byerly said. "The great respect and admiration I have always felt for Carleton as one of the country's finest liberal arts colleges has been deepened in recent years by my personal experience as a Carleton parent. I have seen first-hand the impact of Carleton's stellar faculty, dedicated staff, and committed alumni and friends on the education and lives of students. I look forward to working with the entire community to make Carleton even stronger in the future than it is today."
Byerly comes to Carleton after eight years as president of Lafayette, a small, selective liberal arts college located in Easton, Pennsylvania. As Lafayette's 17th president, she launched an ambitious 10-year strategic direction to more than double its financial aid budget. Under Byerly's leadership, Lafayette also launched and completed its largest-ever fundraising effort, which raised $426 million, and opened a five-story integrated sciences center, the largest capital project in the college's history.
"President Byerly is an innovative leader with stellar academic credentials and a deep admiration for the liberal arts," said Wally Weitz '70, chair of the Carleton College Board of Trustees and co-chair of the Presidential Search Committee. "She is committed to academic excellence and leads with resilience, optimism, and a dose of good humor. She brings to Carleton enormous energy, long-term vision, and an ability to engage and inspire others around a shared vision."
"Beyond her remarkable record of leadership at Lafayette and Middlebury, President Byerly is a true relationship-builder whose love for students is a clear guiding point in her career in higher education," added Cathy Paglia '74, vice chair of the Board and co-chair of the Search Committee. "She is authentic, credible, and collaborative, with a sense of urgency for addressing real and immediate needs at Carleton—including the crucial work of advancing inclusion, diversity, and equity. We are confident President Byerly is the right president to steer Carleton into its post-pandemic era, and to help shape and lead the College's future."
Prior to becoming president at Lafayette, Byerly was provost and executive vice president at Middlebury College. During her tenure on Middlebury's faculty from 1989–2013, she served as a visiting scholar at MIT, Stanford, and Oxford. She is the author of two scholarly books—Are We There Yet? Virtual Travel and Victorian Realism (Michigan, 2013) and Realism, Representation, and the Arts in Nineteenth Century Literature (Cambridge, 1998)—and has written and spoken extensively on the role of technology in higher education.
Byerly holds a B.A. with Honors in English from Wellesley College, and an M.A. and Ph.D. in English from the University of Pennsylvania. She and her husband, Stephen Jensen, have two children: Laramie Jensen, a 2015 Carleton graduate, and Ryan Jensen.
The search for Carleton's 12th president began in the fall of 2020 following Poskanzer's decision to step down at the end of July 2021 and join the College's political science faculty in 2022 after a year-long sabbatical. A 17-member Search Committee was formed to include trustees Cathy Paglia '74, Wally Weitz '70, Carol Barnett '86, John Harris '85, and Jeninne McGee '85; alumni Amy Bevilacqua '89, Leslie Kautz '80, and Austin Lau '05; faculty members George Shuffelton (English, Faculty President), Marty Baylor (Physics and Astronomy), Adriana Estill (English and American Studies), and Dev Gupta (Political Science, Faculty President-Elect); students Andrew Farias '21 (former CSA President), Lucas Demetriades '22, and Molly Zuckerman '22 (current CSA President); and staff members Alex Miller (Sustainability) and Jane Rizzo (Budgeting and Financial Analysis). The group was assisted by Shelly Weiss Storbeck and Susan VanGilder of the firm of Storbeck Search & Associates, a division of the Diversified Search Group and a leading search firm specializing in higher education.