Steven G. Poskanzer, J.D., assumed his duties as Carleton's 11th president on August 2, 2010, and was formally inaugurated on September 25, 2010.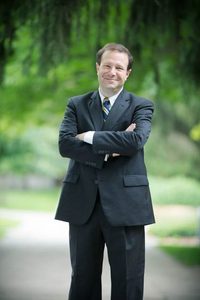 Welcome to Carleton! At our college, faculty, staff, and especially our students embody certain values that are central to Carleton's distinctive culture and success:
An uncompromising commitment to academic excellence
Intellectual curiosity
A willingness to collaborate with others
A lack of pretension
Personal and intellectual humility
A sense of humor
A conviction that diversity in many forms is essential to our educational mission, and
A shared earnest approach to the timeless and never-finished work of learning and teaching.
We have unbounded faith and confidence in our students, and together, we are always asking what we need to do—and how we need to do it—to make Carleton even better at the things that matter most to us.