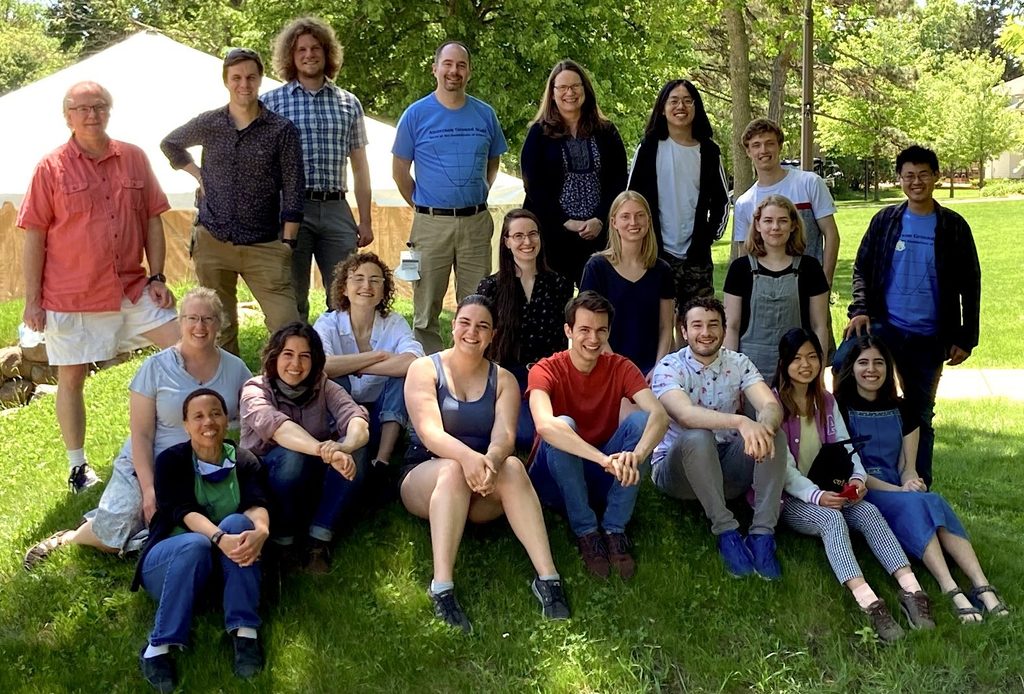 The APS Inclusion, Diversity, and Equity Alliance (APS-IDEA) is a new initiative with a mission of empowering and supporting physics departments, laboratories, and other organizations to identify and enact strategies for improving inclusion, diversity, and equity (IDE). It will do so by establishing a community of transformation.
The Carleton Physics and Astronomy Department has put together a group of faculty, staff, and students who sent in a proposal application to APS. We were notified that our application was accepted, and we have formally been invited to join the APS-IDEA (American Physical Society Inclusion, Diversity, and Equity Alliance) network!
Current Members
Tom Baraniak, Marty Baylor, Cindy Blaha, Sarah Bodansky, Anthony Cho, Barry Costanzi, Gregor Dairaghi, Evan David, Lucas Demetriades, Lydia Fick, Trenne Fields, Valerie Fox, Lucy Griswold, Charlie Hall, Vincent He, Aaron Heidgerken-Greene, Zack Johnson, Ally Keen, Helen Minsky, Ayaka Moriyama, Dasha Palenova, Logan Plasch, April Reisenfeld, Jay Tasson, Ryan Terrien, and Chris West
Current Projects
Website Development
The website subteam focuses on the development and upkeep of the Physics and Astronomy IDE pages.
IDE Statement
The statement subteam is dedicated to writing a mission statement for the Physics and Astronomy IDEA team.
Media
The media subteam creates resources to promote our team goals, specifically using our collective artistic talents in areas such as theater and art.
Data Collection
The data subteam collects data relevant to inclusion, diversity, and equity in the department.
DiversiTea
The DiversiTea subteam is tasked with revitalizing the departmental group of the same name. For more information, check out DiversiTea.