Carleton Triathlon is back!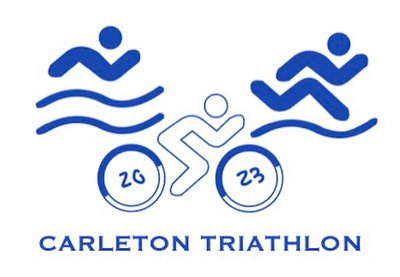 Carleton's annual triathlon will take place at 8:00AM on Friday, June 2nd, 2023, hosted by the Student Athletic Advisory Committee (SAAC). The triathlon starts with a 750-yard swim in West Gym, a 16-mile cycle through Rice and Goodhue counties, and a 5k run through Carleton's Arboretum. The race is open to individuals or relay teams of two or three people. The race is open to Carleton students, faculty, and staff as well as the greater Northfield and St. Olaf communities.
All participants must register by May 29. For Carleton students who don't want a T-shirt, there is no cost to participate. For others, the fees range from $3 (for additional relay members) to $18 (for faculty/staff and community members). The fee includes a post-race barbecue for all to enjoy! Participants can also order a commemorative T-shirt and receive it on the day of the race. Payments can be made online only.
2023 Triathlon Committee Members:
Lindsay Boettiger
Jivana Nagpal
Talia Orenstein
Isabel Riley
Lola Taraday
Lily Wong
Jeffrey Kong
Please direct questions to Jivana Nagpal or Lola Taraday.