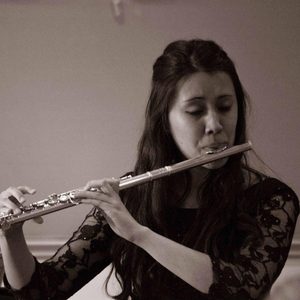 Bomi Johnson '18 (Phoenix) is double majoring in philosophy and political science (with a focus on international relations). She is involved with the Carleton Experimental Theater and Musical Theater Boards, plays in a traditional woodwind quintet, and is founder of the Pied Pipers, a classical music/performing arts organization that specializes in making classical music more accessible to other students on campus. In her spare time, she enjoys reading, drawing, listening to music, and running.
We recently spoke to Johnson about her Philosophy Comps project, which focused on the intersection of art and ethics.
What is your Comps topic?
I posed the question: Are there morally problematic ways of engaging with morally problematic art—specifically, art that is created and performed by immoral agents?
Why did you choose your Comps topic?
I've always been very involved with the performing arts, and ethics has become one of my favorite fields within philosophy. I initially planned on submitting a consideration of artificial intelligence and the ethics of self-driving cars, but ultimately was drawn back in by my fascination with the arts.
What was the most interesting article/or piece of information that you found while researching your Comps?
The part of my argument that I struggled most with was the notion of the use of artistic talent of the agent as a moral excuse for their morally reprehensible actions. In attempting to determine my own beliefs regarding this dilemma, I examined a number of case studies (including the Nate Parker-Birth of a Nation court proceedings and Woody Allen's sexual misconduct).
What was your Comps process like?
Pretty grueling. We submitted formal topic proposals in the fall, took a Comps seminar with other philosophy majors during the winter (when we wrote the actual theses), and presented in the spring. It was definitely a bonding experience for everyone, though.
Why do you think it was valuable for you to write a Comps?
I think, in all honesty, that it was a huge growing experience for me. I'm genuinely really proud of how much work I put into it and how much I learned (not just about philosophy and ethics and morality, but also about myself and my own values), and I formed some close friendships through my Comps seminar.
Are you happy you get to do another one?
It seems much less daunting now. . . that's all I'll say.