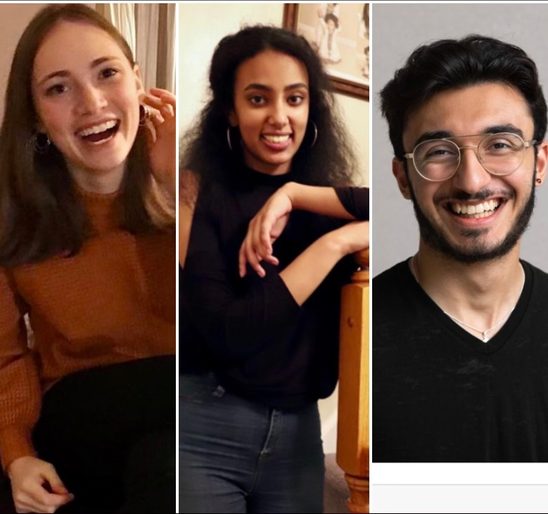 President Molly Zuckerman, VP Delina Haileab, and Treasurer Rahul Kirkhope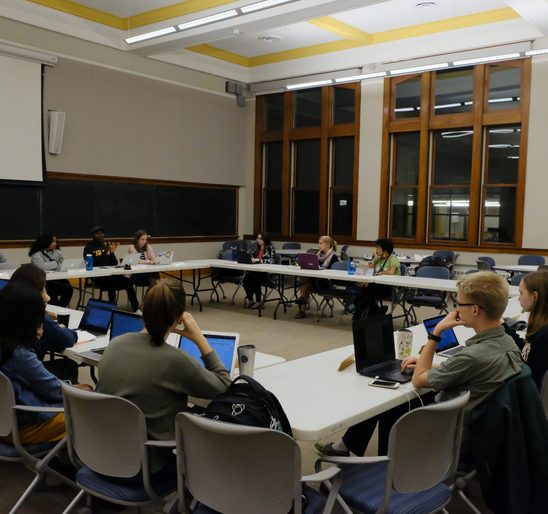 Mondays from 7-9pm in Olin 102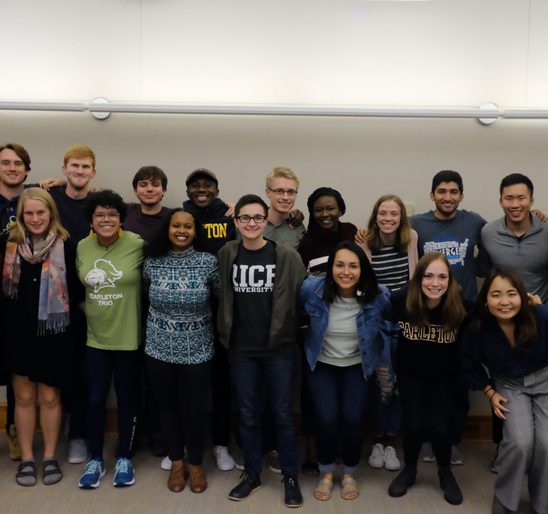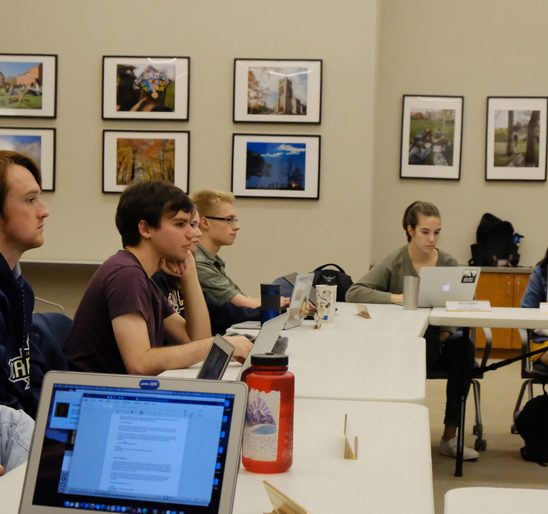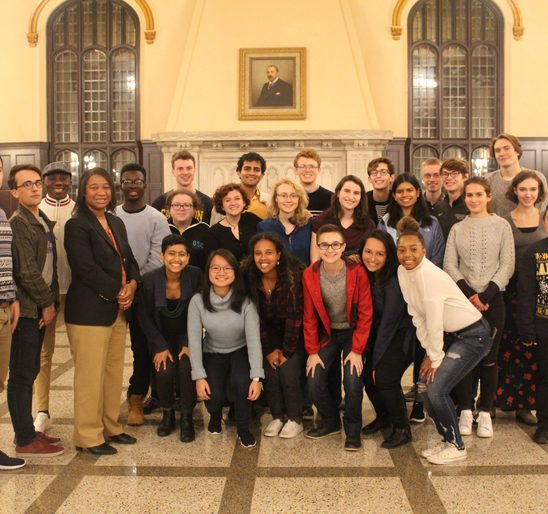 CSA with Dean Livingston, Fall 2018
Welcome!
Welcome to the Carleton Student Association (CSA) Senate, Carleton's cooperative student government of, by, and for the students.
As an enrolled Carleton student, you are automatically a member of CSA. The students elected to Senate are here to serve you.
We want to hear from you! Do you have questions, comments, or suggestions? Visit our suggestion box and receive a response within 48 hours.
Have an issue you want discussed at Senate?
Email CSA President Molly Zuckerman (zuckermanm) by Sunday at 5:00 p.m. (CST) to be put on the next Monday's agenda.
Get Involved!
Join us from 7-9pm CST in Olin 102 for our weekly meetings.
Want to get involved?
Attending a meeting is a great start. During the school year, Senate meets every Monday night at 7:00 p.m. (CST) in Olin 102. Meetings are always open to the public!
Apply to open spots on Student committees and Senate.
Want to know what projects we're doing?
Read up on what on-going working groups and projects are in motion in CSA Senate and get involved yourself.