Winter 2023
Introduction
The goal of this program is to bring together a studio art practice and off-campus study: drawing from nature in a new environment, producing narrative artwork in response to travel, and studying cultural and environmental issues in context. Students will work to improve their drawing skills and to see drawing as a unique way to understand the world. Work from the entire term—both drawing and printmaking—will form a visual journal in which they record their experiences of travel abroad. Additionally, students will learn about physical landscapes, local communities, indigenous and post-colonial artwork, and experiential understanding.
Message from the Faculty Director
Eleanor Jensen, Visiting Assistant Professor of Art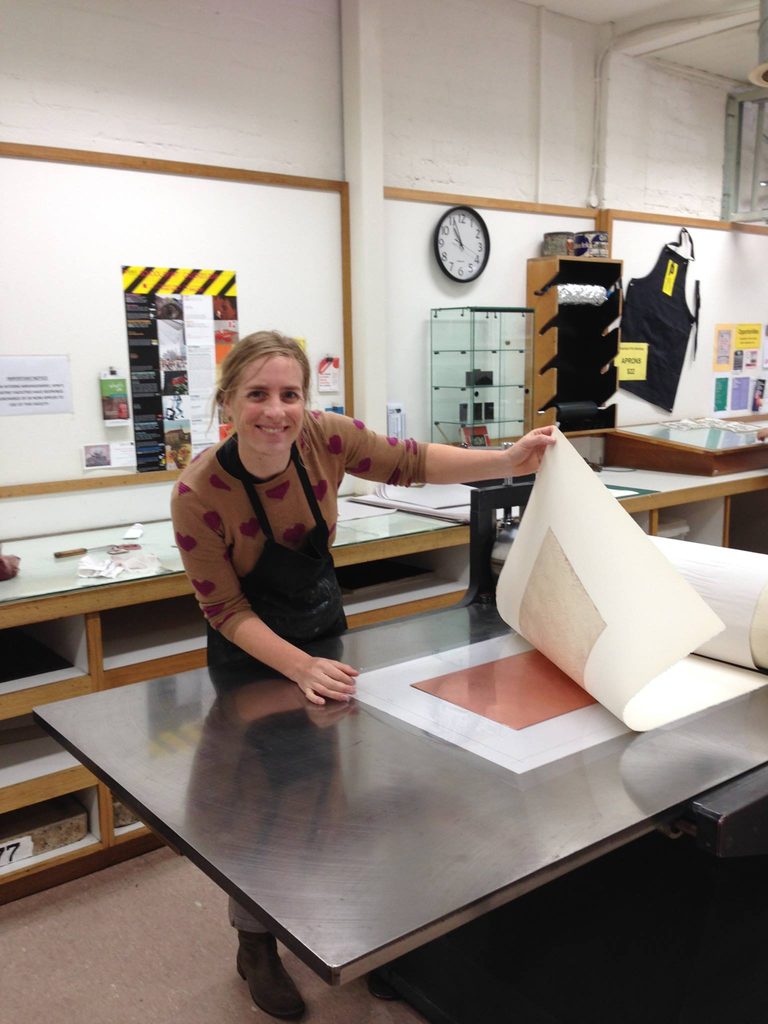 Eleanor Jensen primarily teaches drawing courses at Carleton. She has assisted and instructed on two study abroad programs, the South Pacific Studio Art Seminar and Architectural Studies in Europe, and been an artist-in-residence at the Australian Print Workshop in Melbourne, Australia. Her studio work includes drawing, printmaking, and installation, and it focuses on how we see and relate to the natural environment. The South Pacific Studio Art Seminar was an incredibly formative OCS program for her when she first participated in it as a Carleton student, and she hopes to create a similar experience for current students.
Academics
Learning Goals
To grow in the areas of personal confidence, organization, maturity, and self-responsibility
To learn how to travel in a responsible and thoughtful manner
To improve appreciation and understanding of different cultures, particularly those of indigenous people who have experienced colonization
To improve understanding and sophistication in art, both through efforts in the studio as well as in viewing art from different cultures and times
To broaden appreciation and understanding of nature through exposure to diverse environments
To sharpen skills in reading texts
To improve skills in drawing and in the focus and patience required to do so
To improve skills in printmaking and participating in a collaborative studio environment
Prerequisites
Students must have completed Arts 110: Observational Drawing or Arts 113: Field Drawing or have previous comparable drawing experience approved by Professor Jensen.
Applicants should be comfortable in the water, possess basic swimming skills (snorkeling and diving days will be scheduled), and be prepared for extended hiking in rugged terrain.
Course of Study (18 Credits)
ARTS 212: Media Drawing (6 credits)
This course involves directed drawing in bound sketchbooks, using a variety of drawing media, and requires ongoing, self-directed drawing in these visual journals. Subjects will include landscape, nature study, figure, and portraits. The course will require some hiking in rugged areas.
Instructor: Eleanor Jensen
ARTS 273: Printmaking (6 credits)
Intaglio and relief printmaking. Students will receive instruction in all of the processes of intaglio and relief printmaking. Students will explore the possibilities of these forms of printmaking in conjunction with their work in the drawing class.
Instructor: Eleanor Jensen
ARTS 275: The Physical and Cultural Environment (6 credits, S/CR/NC, SI, IS)
This is a wide-ranging course that asks students to engage with their surroundings and make broad connections during the South Pacific program. It examines ecological topics, such as natural history, invasive species, conservation efforts, and how the physical landscape has changed since colonialism. Students will also study indigenous people's history, culture, art, and profound relationship to landscape. This course includes readings, films, local speakers, and diverse site visits.
Instructor: Eleanor Jensen
PE 136: Independent Activity – Snorkeling/Diving and Hiking
Snorkeling, scuba diving, and hiking on this program can be counted toward the PE requirement. Approximately 5-6 required snorkeling or diving days will be scheduled. Students will be assisted in obtaining snorkeling equipment. Those who wish to scuba dive must obtain necessary certification and medical testing before departure, as well as bear the cost of boat and tank rental and proper supervision.
Program Features
Housing
Dorms, Apartments, Hotels, and Bunkhouses.
Excursions
The 2023 program is based in Australia. The first site will be near Sydney, starting the drawing course and introducing Aboriginal history and culture. The group will visit Sydney and then travel to the Blue Mountains, engaging with indigenous art/culture, environmental issues, and continuing with the drawing course. The site prior to midterm break is Tasmania, visiting Hobart, Southwest National Park, and Maria Island. The second part of the term starts at Wilson's Promontory before a 3-week stay in Melbourne, for the concentrated printmaking course at the Australian Print Workshop. The group also visits Carnarvon Gorge in Queensland and Lady Elliot Island in the Great Barrier Reef before concluding in Brisbane.