A Discussion with Faculty Director Mike Kowalewski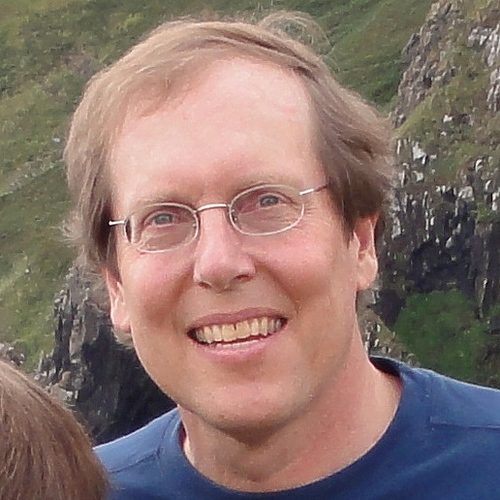 What inspired you to plan Visions of California? What did you hope to accomplish?
The Visions of California program first began in 1988 as an on-campus class that I taught while at Princeton. When I came to Carleton in 1991, I continued to teach the program as an on-campus class, but Carleton's rich palette of off-campus studies programs (which was something that Princeton had lacked) got me thinking that perhaps the Visions of California course could be taken out of the classroom and to the Golden State itself.
I had always tried incorporating guest speakers (writers, Indigenous painters, art historians, etc.) into the on-campus course curriculum, because I found that students enjoyed meeting people whose livelihoods and interests were tied to the Golden State. I reckoned that a program taking place within California would allow for many more of these enriching guest speaker interactions, so I converted the Visions course into an off-campus studies program. As I had hoped, bringing the program to the Golden State opened the door for students to meet and engage with an amazing range of people, all of whom are passionate about some aspect of California life (culture, history, art, literature, music, and more).
Over the years, a symbiotic relationship has formed between the Californian speakers and the Carleton community. Oftentimes, after the program ends, I will bring the guest speakers that we meet to campus to give convocations, which have been enjoyed immensely by the Carleton community.
What makes this program different from other off-campus studies programs?
The Visions of California program is different from other off-campus studies programs in a number of ways. First, it is unique due to the sheer number of people that we are able to meet (often between 30-40), each of whom is focused on a different aspect of California. You can think of our guest speaker interactions, which I consider to be the "heart" of the program, as a years-worth of Carleton convocations, each pertaining to the Golden State.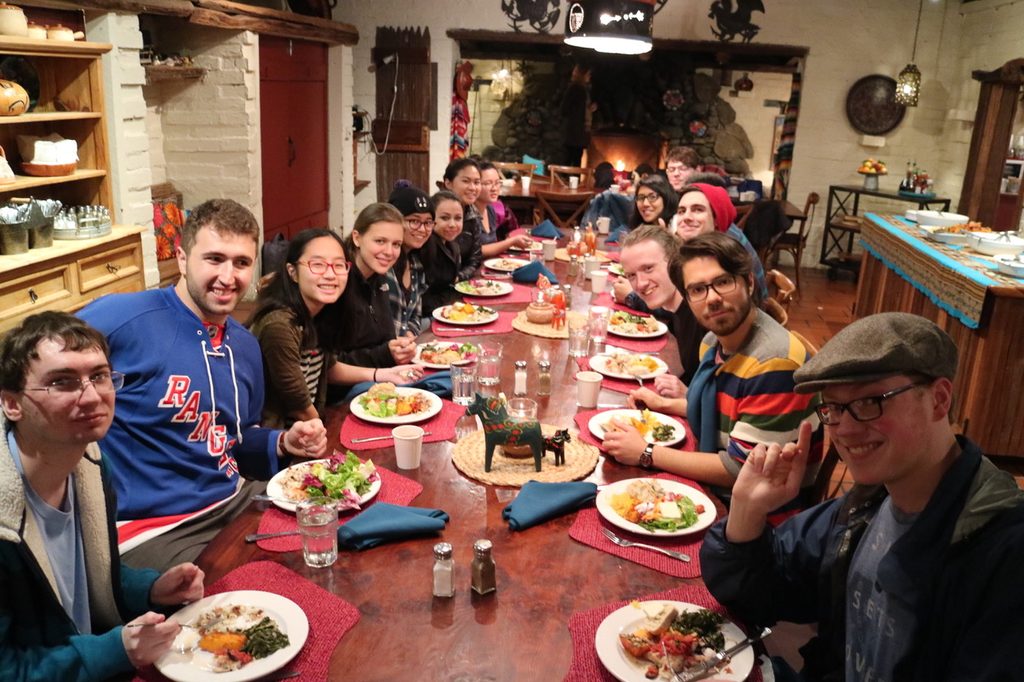 The second way in which the Visions of California program is different from other off-campus studies programs is that we have the opportunity to form a very tight-knit community among ourselves. Because we travel together in vans for the duration of the program, the students get to know each other very well, and we have a blast playing music, laughing, and having diverse conversations while traveling from one site to the next. Some of the best teaching that I've been able to do in my career has been through the Visions of California program, and I think this is largely due to the bonds that Carleton students and staff form with one another; we are, to an extent, a "floating piece of Carleton" moving around the Golden State. Additionally, the "on-the-road" nature of the program is relatively unique within higher education. Most off-campus studies programs held internally (within the United States) seem to be internship-based programs, so I'd like to think that the Visions program provides students with a different perspective/experience.
The third way in which the Visions program is significantly different from other internal off-campus studies programs is that we get to meet a lot of Carleton alums. These alums might be working in Silicon Valley, in a vineyard, in Sonoma, or for a craft brewer in San Francisco, for example. They are always incredibly generous in meeting with us, talking about their professions, and discussing the decisions/journeys that got them to where they are now. These interactions give students an incredible glimpse into a variety of professions that they might not have known much about before and allow students to imagine what life could be like after Carleton. In fact, California is one of the most popular post-graduation destinations for Carleton students, and for good reason!
What does a typical day look like on your program?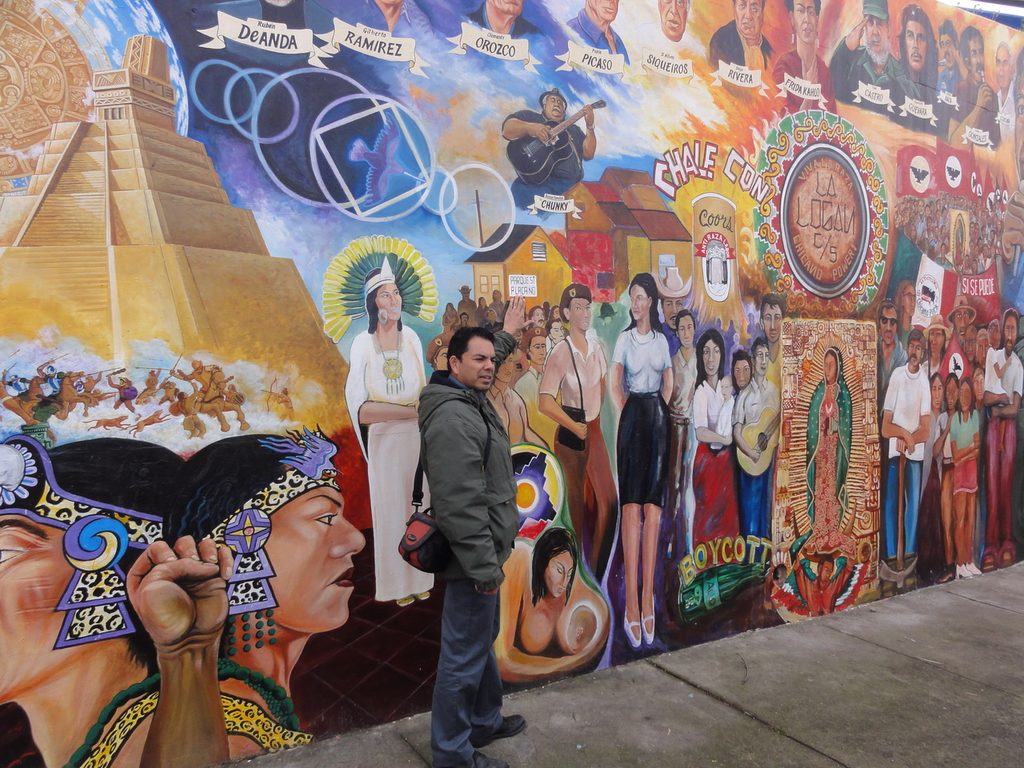 There isn't a typical day on the program, which is one of the program's strengths. We begin some days with an informal morning seminar, in which students are likely to be barefoot and seated on meditation cushions in a meeting room or gathered in one of our hotel suite's living rooms. After the seminar/discussions end, we will break for lunch and then might hop in the vans to head to the day's site (this could be a museum, or a meeting with an Indigenous basket weaver, or a tour of murals in San Diego). Eventually, we will come back to the hotel, where we might have a movie showing or recap the day's events together.
There are other days when we go on full-day field trips, and others still when students have a morning seminar and then have the afternoon off to explore/do as they please. Regardless of which part of California we are in, students always have easy access to many activities; past program participants have gone shopping, gone to the gym, purchased cooking ingredients, gone swimming, or hiked during their free time.
Towards the end of the program, students will complete an oral culture project, in which they will conduct interviews with a few Golden State community members about a particular aspect of Californian life. This is a fairly open-ended project, so students have the opportunity to explore topics in Californian culture, history, art, literature, etc. that interest them. Students will record the interviews, transcribe them, and then compile them into a chapbook that is distributed to everyone at the end of the program.
What does the housing situation look like, and what are the benefits of this living arrangement to students? 
The program begins at Westerbeke Ranch in Sonoma, where students will be housed in cabins and live together in quads for a few nights. At this site, we will have group meals consisting of fantastic California fusion cuisine prepared for us by a gourmet chef, and at night, students will be able to hear tree frogs croaking – a very Californian experience. Tucked away in Sonoma wine country with an abundance of life surrounding them, it is here that students will begin to get to know one another and begin to understand what has drawn so many millions of people to California.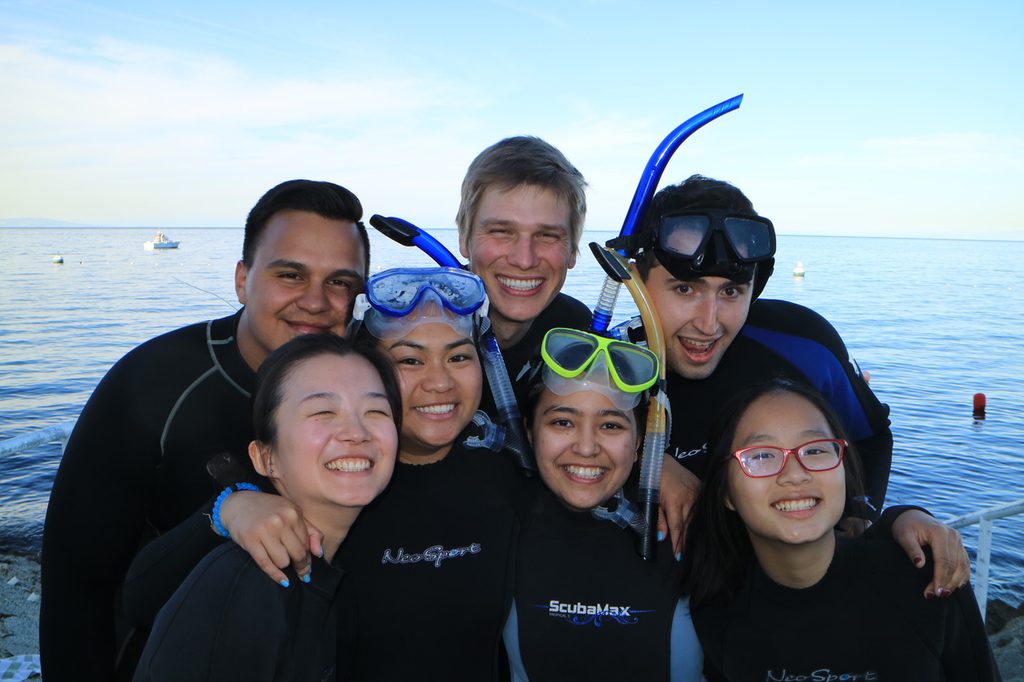 Over the course of the term, we will stay in 15 different locations. We will spend between 1-2 weeks in Sonoma, Sacramento, San Francisco, Santa Monica, and Monterey, and a few days each at Mt. Shasta, Redding, Pismo Beach, Redlands, 29 Palms, San Diego, Catalina Island, Visalia, and Yosemite. At these sites, we will primarily be staying in smaller hotels. As a program, we try to support local hotels and not stay at corporate hotels. Typically, students will be housed in doubles (and, occasionally, in suites with a kitchen where they can cook together).
What are you most looking forward to? 
Trying to choose a favorite site or a favorite speaker is so difficult, because there are so many great ones to choose from. This is the seventh (and final) Visions of California program that I will be running, so I want to make it a memorable farewell adventure. In Winter 2023, we will be meeting with some speakers that have been involved in the program every year since its conception in 1995, and I want to find a way to thank these remarkable individuals for everything they have given to me and to the students over the years.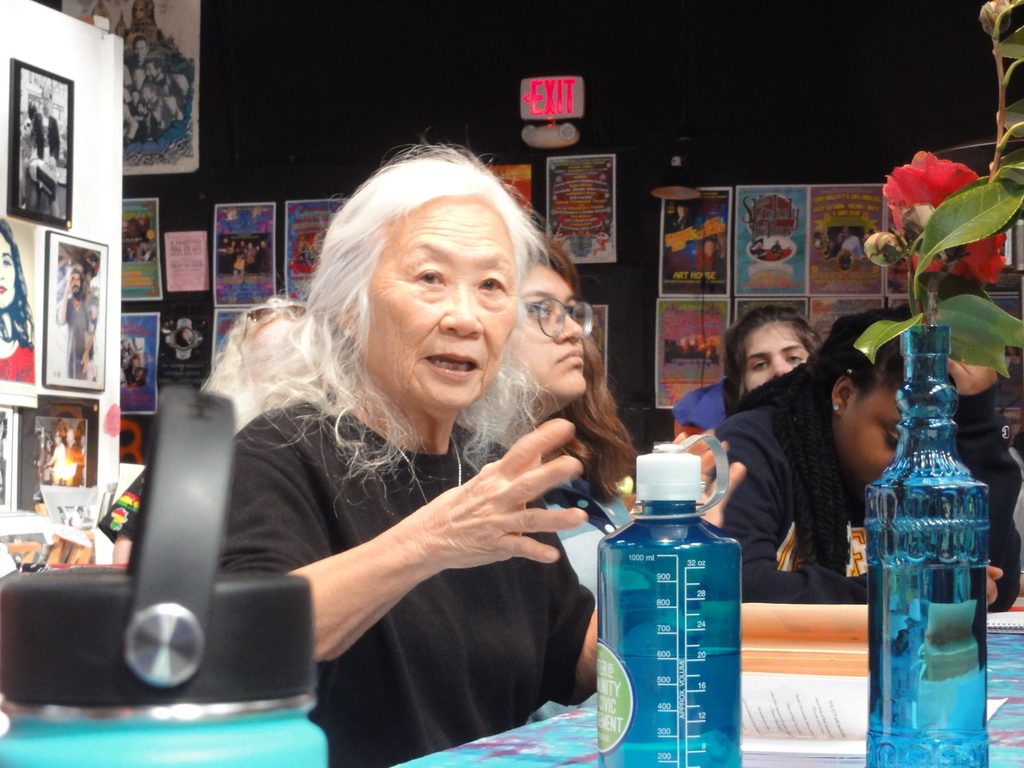 I have always loved meeting with writers and artists. Students will read a book by author Maxine Hong Kingston (who is also a Professor Emerita at the University of California, Berkeley), and then they will get the chance to meet her, have lunch/go for a hike with her, and ask her questions about her book. Encounters like this are particularly humanizing; students never feel the same way about a book after they have discussed it in-person with the author.
In recent years, I have tried to incorporate more modern issues that the state faces (such as border disputes, immigration, homelessness, and climate change) into the program's curriculum, but above all, I want students to come away from this program with an appreciation for just how beautiful and diverse California is. I always look forward to visiting sites such as Yosemite National Park, Catalina Island, Pt. Reyes, Big Sur, and Joshua Tree National Park.
What advice would you give to students to encourage them to study abroad during their Carleton career? What benefits do you see to the experience in general?
First, why wouldn't you want to travel off-campus? It almost sounds like a cliche, but these off-campus experiences/programs are life-changing. In the case of the Visions of California program, students will form friendships that they will carry with them for the rest of their lives. The importance of the experiential aspect of off-campus studies cannot be underscored enough. As wonderful as it is to learn in a classroom setting, to do so in an entirely new/different environment is invaluable. You will rediscover curiosity, learn at every turn, and have a lot of fun!
---
Mike Kowalewski is Lloyd McBride Professor of English and Environmental Studies. He has been at Carleton since 1991.