A Discussion with Faculty Director Eleanor Jensen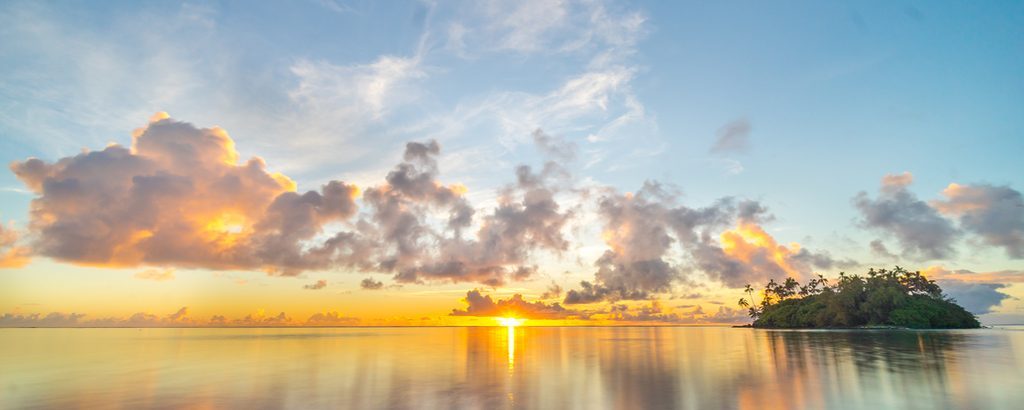 What inspired you to plan Studio Art in the South Pacific? What did you hope to accomplish?
Fred Hagstrom, recently retired from Carleton and a longtime mentor to me, cultivated and directed this program for over 20 years. I participated in it as a Carleton student, assisted numerous times, and will direct this next trip in 2023. Through this evolution of roles, I've maintained a strong passion for and commitment to how the program weaves together artistic and environmental and cultural studies.
A key motivation for this program — that Fred and I share — is to employ drawing as a way to better see and understand an environment. Drawing has the capacity to strengthen our ability to concentrate, heighten awareness, and affect how we can reach a different level of engagement with our surroundings. Students develop this drawing practice throughout the program. It's a tool for observation and learning that has broad applications for them.
What makes this program different from other study abroad programs?
The trip has run every other year since 1996, and with that comes longevity and depth in the relationships to local communities and places that benefit our experiences.
I think that the South Pacific program is especially distinctive in study abroad options throughout the country, in bringing together an art focus and outdoor activity. Also, though students do need to be committed to the art component of the curriculum, this trip can be a pretty interdisciplinary opportunity. We look at environmental issues, learn about local natural history, study indigenous cultures and the effects of colonialism, and other topics.
Lastly, students study the role that art plays in different South Pacific cultures, seeing how history, genealogy, landscape, and narrative can be represented visually. The artwork from this part of the world is generally less well known and examined.
What does a typical day look like on your program?
There isn't a typical day schedule because we travel frequently. We are usually in one place for about 3-5 days, in both national parks and in cities. Our longest stop is in Melbourne for 3 weeks in the printmaking studio, where more of a daily routine can be established.
We stay at Carnarvon National Park in Queensland, Australia towards the end of the program. It is primarily a deep gorge carved by Carnarvon Creek, with hiking trails that branch off from the main one that follows the length of the gorge. A typical day there would be: wake up early, look for platypus in the nearby stream, eat breakfast and pack lunch, head into the park with a guide to hike to the Art Gallery (a sacred site of Aboriginal rock art), have lunch, hike and draw independently at other spots in the park for the afternoon, return to the bus, draw kangaroos and wallabies while waiting, head back to our base camp for dinner.
What does the housing situation look like, and what are the benefits of this living arrangement to students?
The housing situation varies throughout the program, depending on the site location. We stay in dorms, hotels, apartments, and bunkhouses. The nature of the program — moving between places, changing up the lodging frequently — tends to create a really strong community. Students get to know each other in ways that might not happen to the same degree on campus.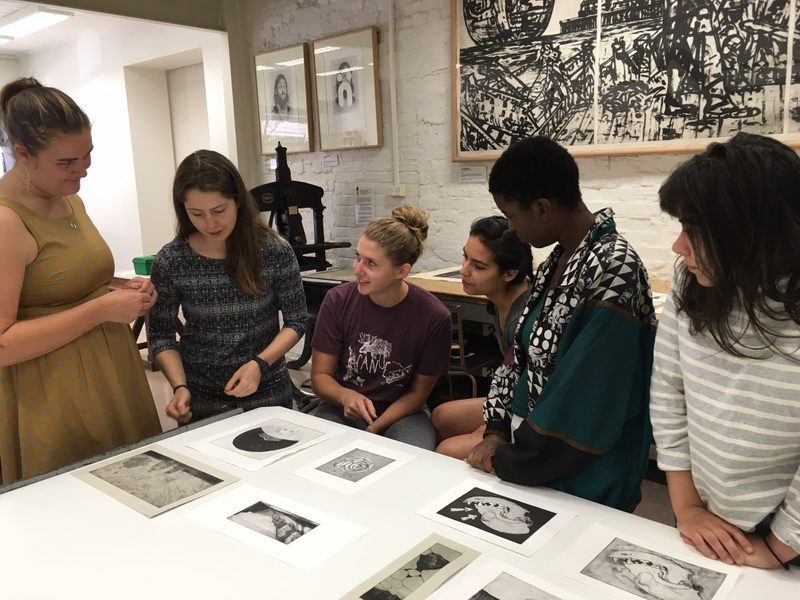 What are you most looking forward to?
I'm most looking forward to sharing this experience with students. This program has had such a profound impact on me; I would love to see it resonate in similar ways with others. I also really enjoy the deeper connection to students that comes out of off-campus study. It's interesting for me to create a different learning environment, and to build a sense of community that comes back to Carleton.
Another piece that excites me is the physicality of this program. We are outside a lot, hiking and swimming, we're eating local food, we look carefully and quietly at what's around us, use our senses fully, we draw and fill up sketchbooks, we make prints in the studio. Especially during COVID and a time of more and more digital stimuli/connectivity, I find myself craving what I can touch and make. I think this component of the program is both productive and restorative.
What advice would you give to students to encourage them to study abroad during their Carleton career? What benefits do you see to the experience in general?
I went off campus twice as a Carleton student, on an SIT program in Madagascar and then on the Carleton Studio Art Seminar in the South Pacific. Both were incredibly formative for me and expanded my world view. I have seen countless students absolutely thrive on the South Pacific trip — personally growing through travel, creative work, reflection, and making connections to the people and environments around them.
It's more difficult to be away from campus and what's familiar in a time of quick inter-connectedness. I really believe that being intentionally present in a place that's far away allows for more seeing and more learning and more self-discovery.
---
Eleanor Jensen is a Visiting Assistant Professor of Art. She has been at Carleton since 2014.