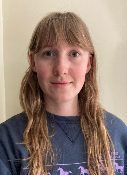 Luisa Cichowski '24, a Philosophy major and Digital Arts and Humanities minor, studied abroad with Carleton's Studio Art in the South Pacific program this Winter.
Based in Australia (with sites in Sydney, the Blue Mountains, Tasmania, Melbourne, Queensland, and the Great Barrier Reef), the Studio Art program is uniquely focused on producing art as a means of understanding place, people, and context. Students improve their skills in drawing and printmaking; examine social and environmental issues; and learn about landscapes, local communities, and indigenous cultures throughout the country.
Follow along with Luisa as she shares a few photo-worthy moments from her artistic adventure abroad!