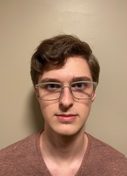 Andrew Weller '24, a Psychology major, is currently studying abroad on the Carleton Cross Cultural Psychology in Prague program. Follow along on their adventures! (Part 3!)
Over the course of our four-day excursion to Slovakia, we explored breathtaking natural locales, toured ancient historical sites, and learned about traditional cultural practices. First, we hiked through the Tatra mountains along the Slovakia-Poland border.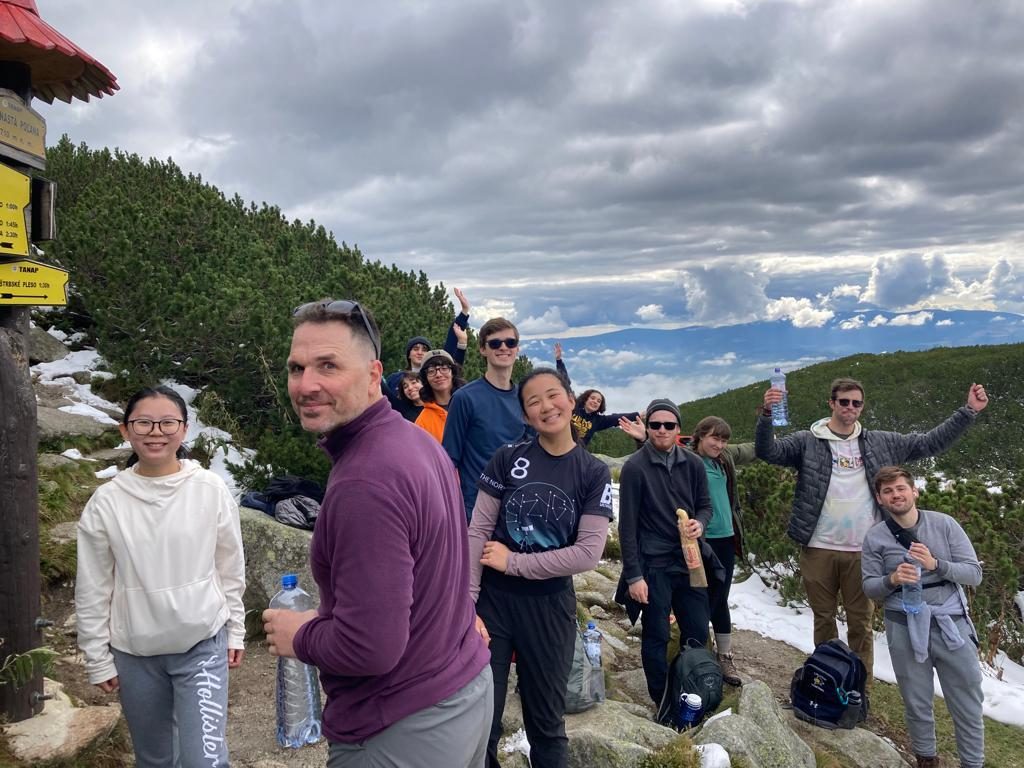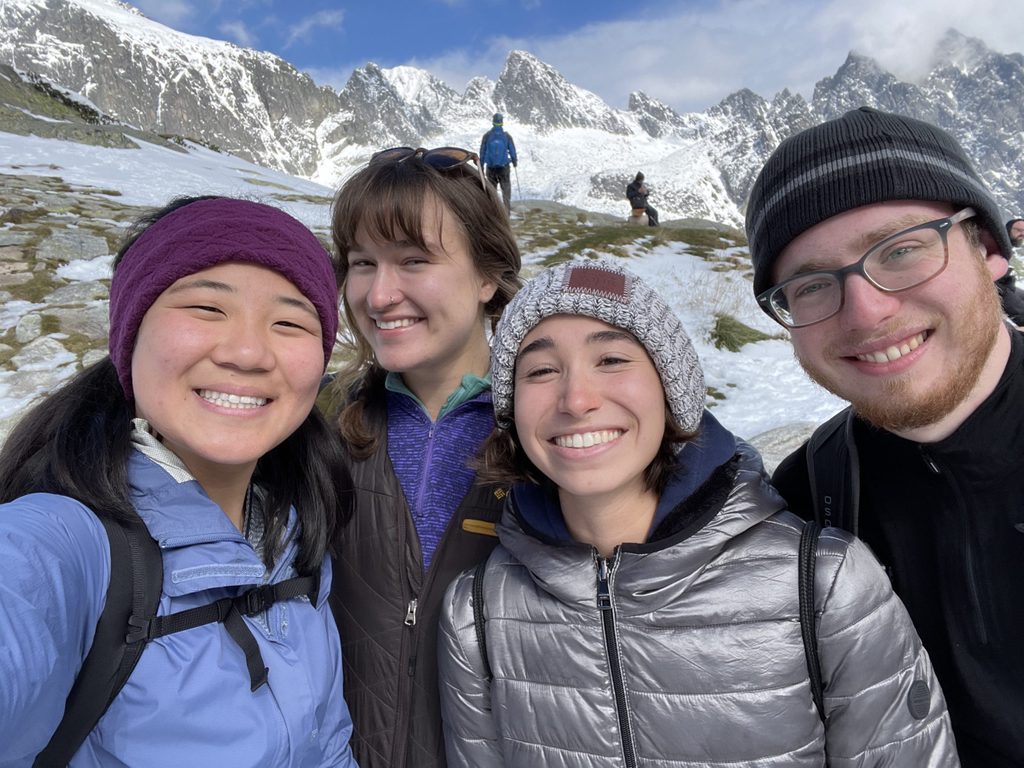 The journey took approximately seven hours of intense hiking. I recorded 27,000 steps over 3.4 miles as the crow flies, though at times we hit 50+ degree inclines on hillsides covered in deep snow. Despite the heavy workout, the view was definitely worth it.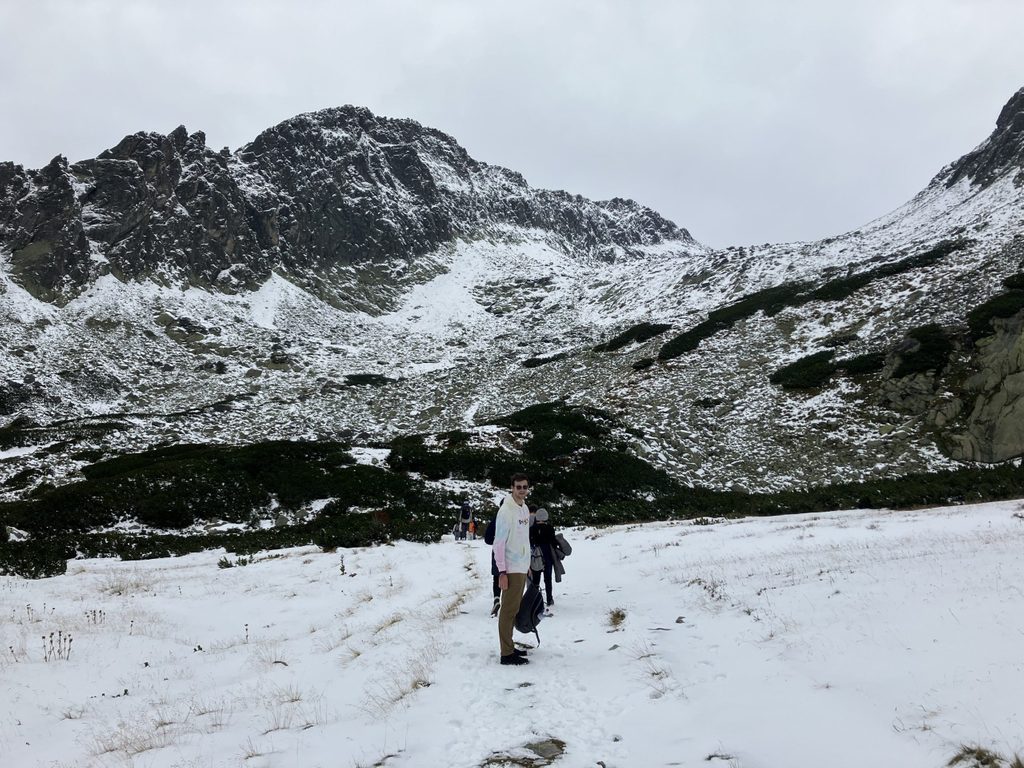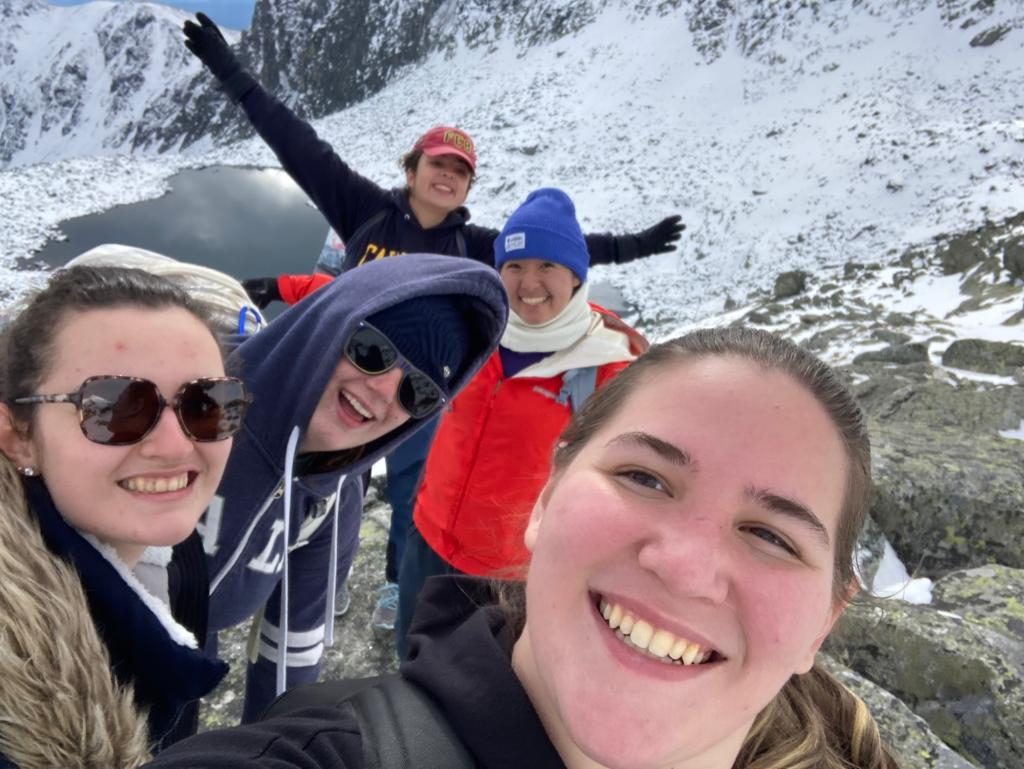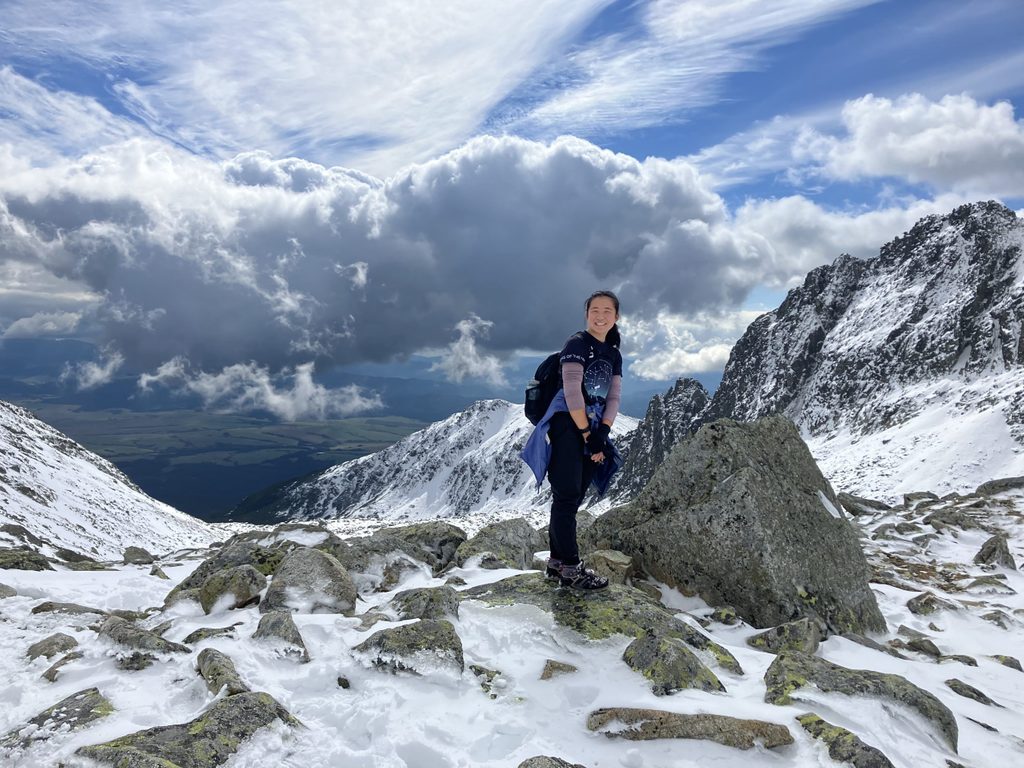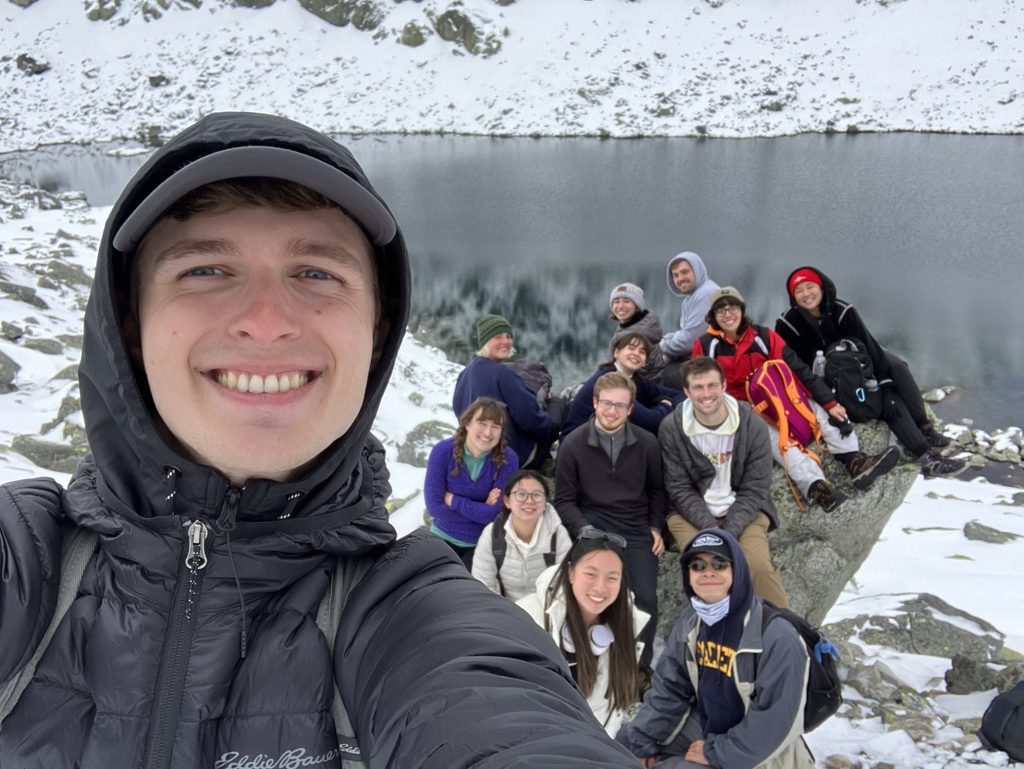 Next, we visited Spiš Castle, a ruin classified as a UNESCO World Heritage site in 1993. Cannons and defensive stone fortifications can still be seen within the walls.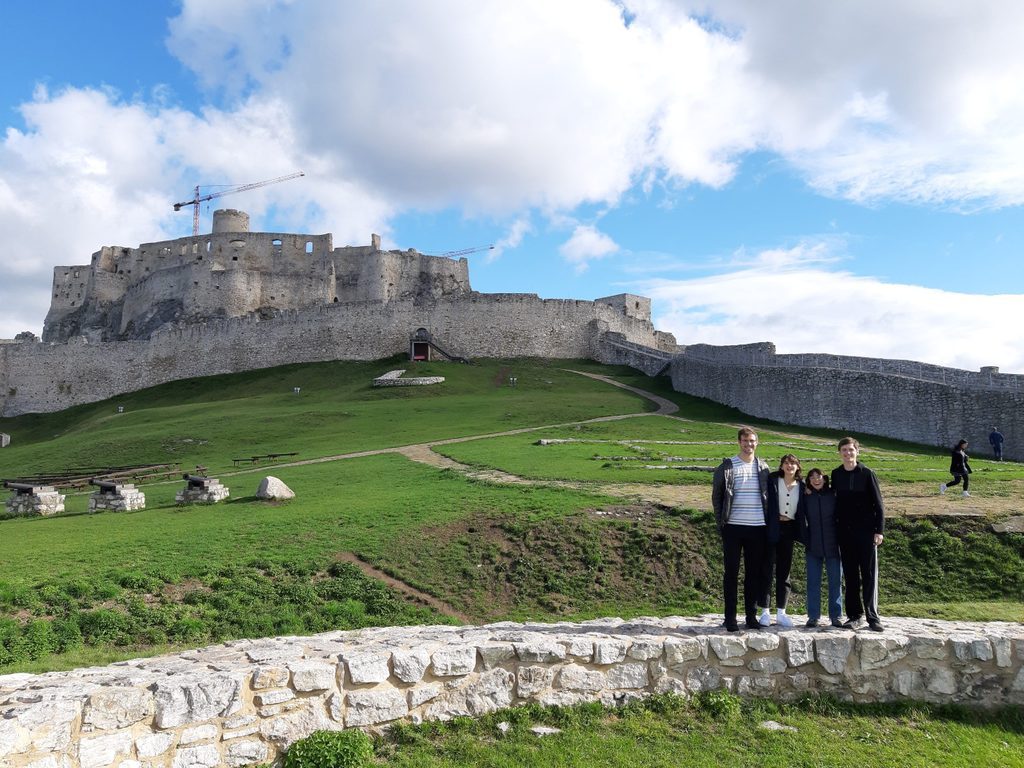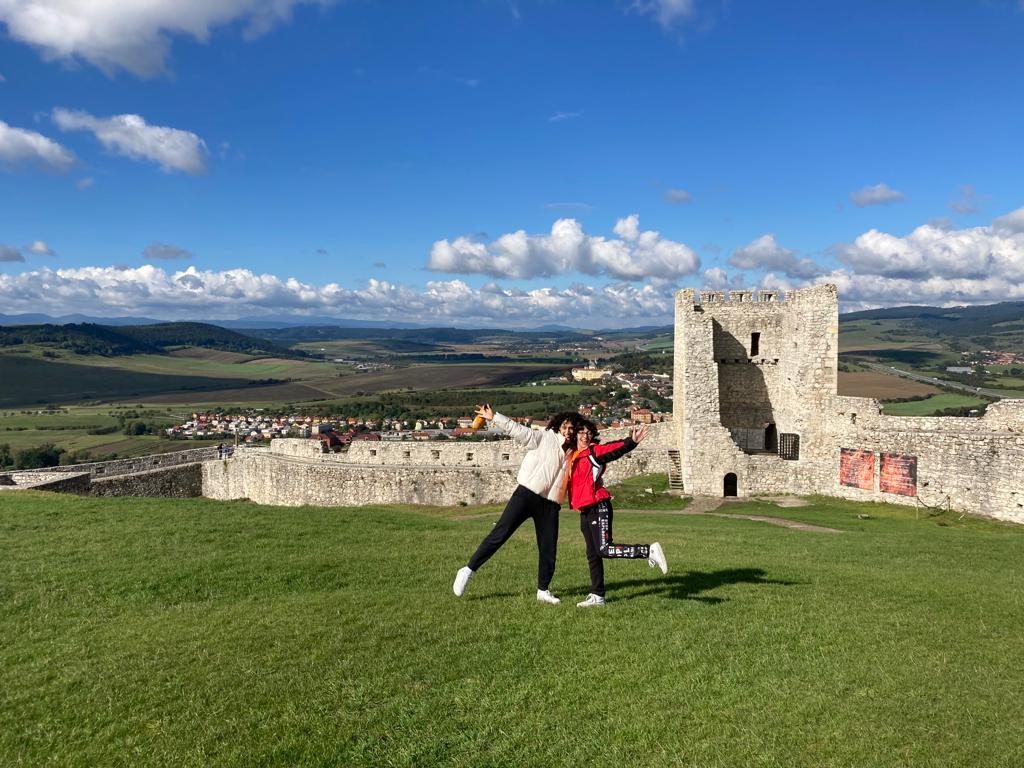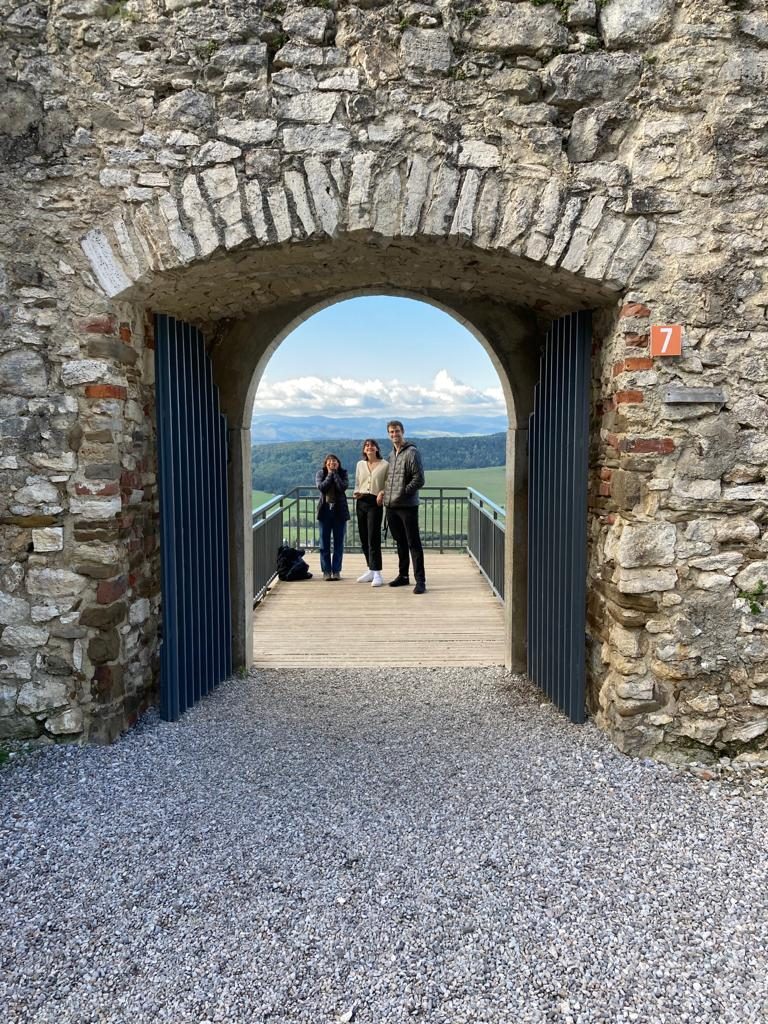 Finally, we took a trip down the Dunajec river on wooden rafts. The experience was remarkably relaxing and lasted around 1.5 hours.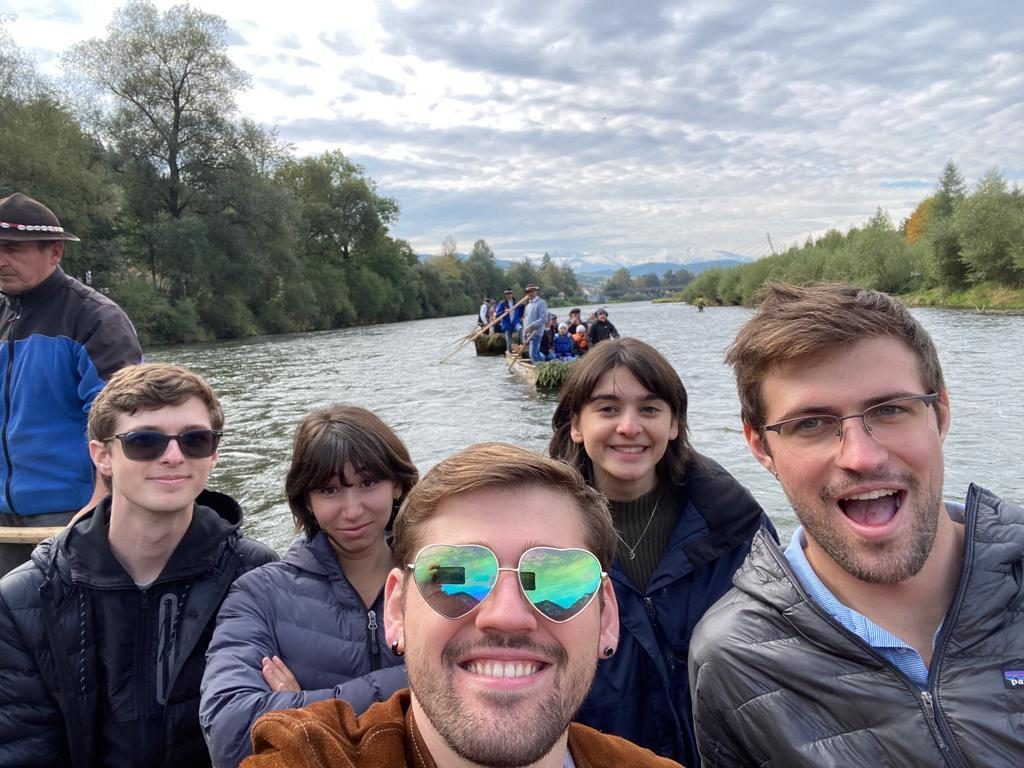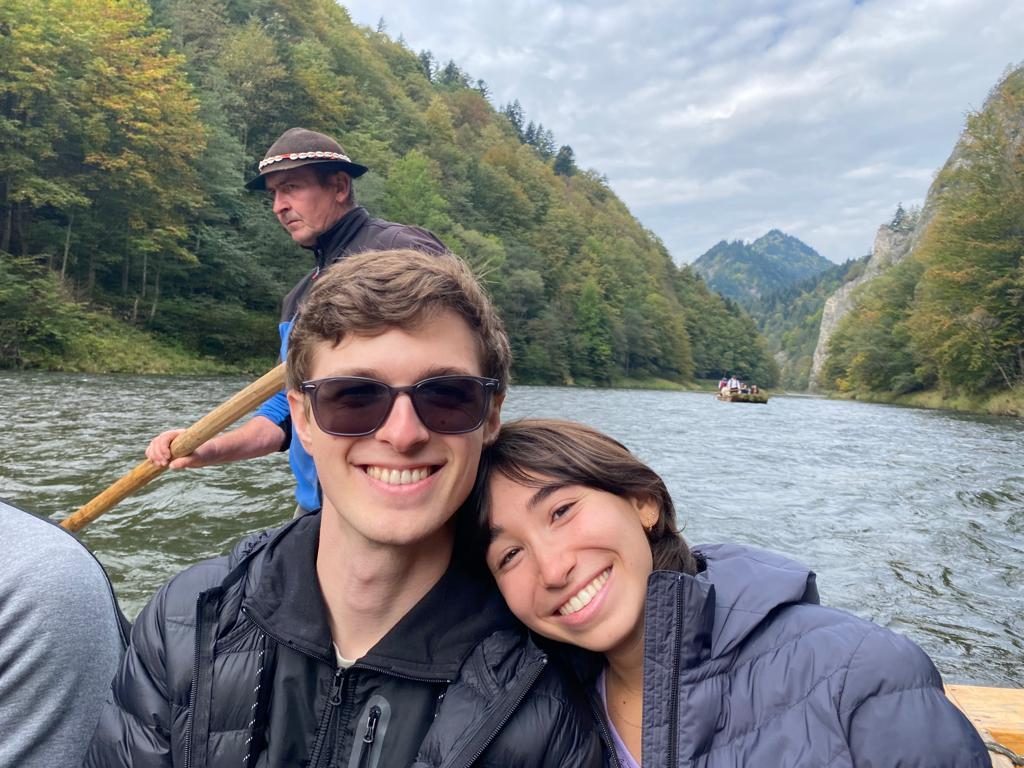 At the end of the route, there was a small barrier marking the exact border between Slovakia and Poland. I can now say I've officially visited the latter country, if only for about a minute.
That's all for this entry of the Prague Blog! Up next: A visit to the Center for the Treatment of Eating Disorders, and a Sparta Praha hockey game. Čau!