A Discussion with Faculty Director Gregory Hewett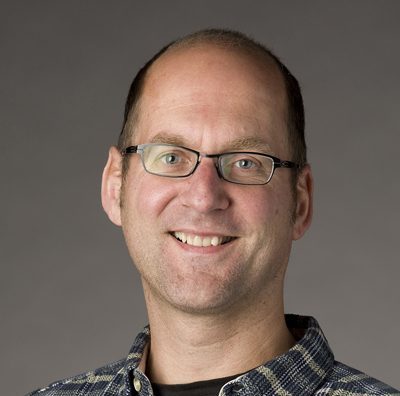 What inspired you to plan Living London: Writing City, Creating Self? What did you hope to accomplish?
I wanted to create Living London as a way of giving writers, no matter their level of experience, a platform to study, explore, and finally, imagine creatively this great metropolis that has inspired so many writers over the centuries, from Geoffrey Chaucer to Zadie Smith.
What makes this program different from other study abroad programs?
Living London differs from other programs with its emphasis on creative writing and theatre. It's an opportunity to dwell in London with your own words pouring into fiction, creative nonfiction, and poetry. And when else in your life will you see two dozen or so plays in ten weeks?
What does a typical day look like on your program?
On a typical day, you will take the Tube to a different part of London for a walking tour by one of our London-based professors. Either that, or you'll have a creative writing workshop where you will open up your work to peers for comments that will help steer you toward productive revisions. And, several evenings a week, we'll all go to a theatre performance, which could be anything from Shakespeare to
Stoppard to Caryl Churchill.
What does the housing situation look like, and what are the benefits of this living arrangement to students?
You'll be living in lovely, shared apartments in South Kensington, some of which overlook Kensington Gardens. This is a definite upgrade in accommodations from the last time I led the program! The location is central and on several Tube lines.
What are you most looking forward to?
I'm most looking forward to seeing London anew, through your eyes. The group experience is truly enlightening for me. I'm always surprised and deeply impressed by what students choose to write about London.
What advice would you give to students to encourage them to study abroad during their Carleton career? What benefits do you see to the experience in general?
Studying abroad gives you an entirely new perspective on life and the world, as it did for me when I spent my sophomore year in Copenhagen. One thing led to another, and later I wound up spending several more years in Scandinavia, and after that, reading Scandinavian manuscripts for an American publisher. And I'm still writing about Denmark all these years later!
Gregory Hewett is a Professor of English. He has been at Carleton since 1997.