On April 12th we set out from Ravenna by bus to Padova. The drive was beautiful, we were surrounded by farms and green countryside for a large portion of the drive. Where we were driving was relatively flat and without dense woods, so you could see a lot of the landscape.
On our way to Padova, we made a stop at Pomposa, to walk through and look at the Pomposa Abbey. We learned a bit about the history of the abbey and its role in the local community throughout its long history. The site is notable for several reasons: modern musical notation was invented there by Guido d'Arezzo in the 11th Century, the abbey once owned properties all around Italy, and the abbey was an important center of book production and business. One aspect of the abbey that has not changed, however, is the presence of agriculture around it! After walking through the basilica and admiring the architecture and frescoes (the Last Judgment scene especially stood out), we ate some lunch and got back on the road.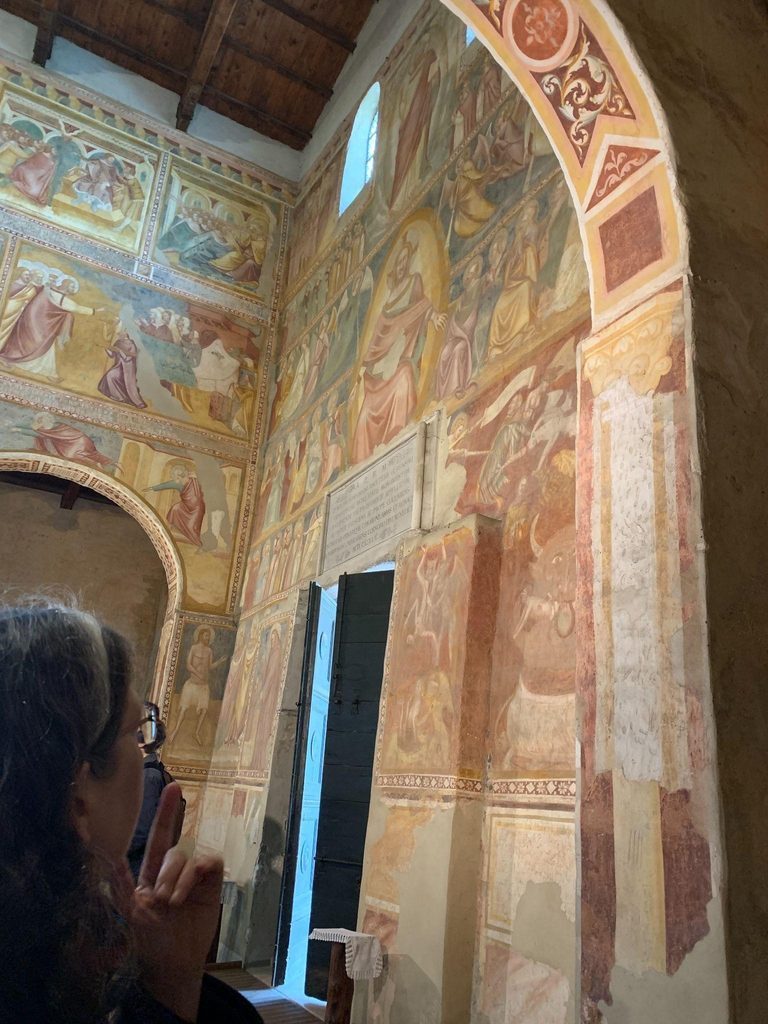 One nap later, we arrived in Padova! After arriving in the city and getting our hotel situation settled, the rest of the day was free for us to spend however we wanted. Myself and a couple friends decided to explore the city and go shopping. Our first stop was a second-hand apparel store, which surprised me with its vast selection of American college regalia. Afterwards we visited the nearby Sant'Antonio's Basilica. Vast, consisting of multiple building styles and containing many domes, Sant'Antonio's was a very interesting church, inside and out. Myself and one other person decided to support the church by purchasing some of their unique liquors; I purchased a bottle of banana flavored alcohol, which I found to be quite good, but was met with mixed opinions overall! Afterwards, my group split into two groups for dinner and the half I was with got a little lost on the way back. I however, viewed this as a nice opportunity to see more of the city. We left Padova the next day, arriving at our next stop, Venice.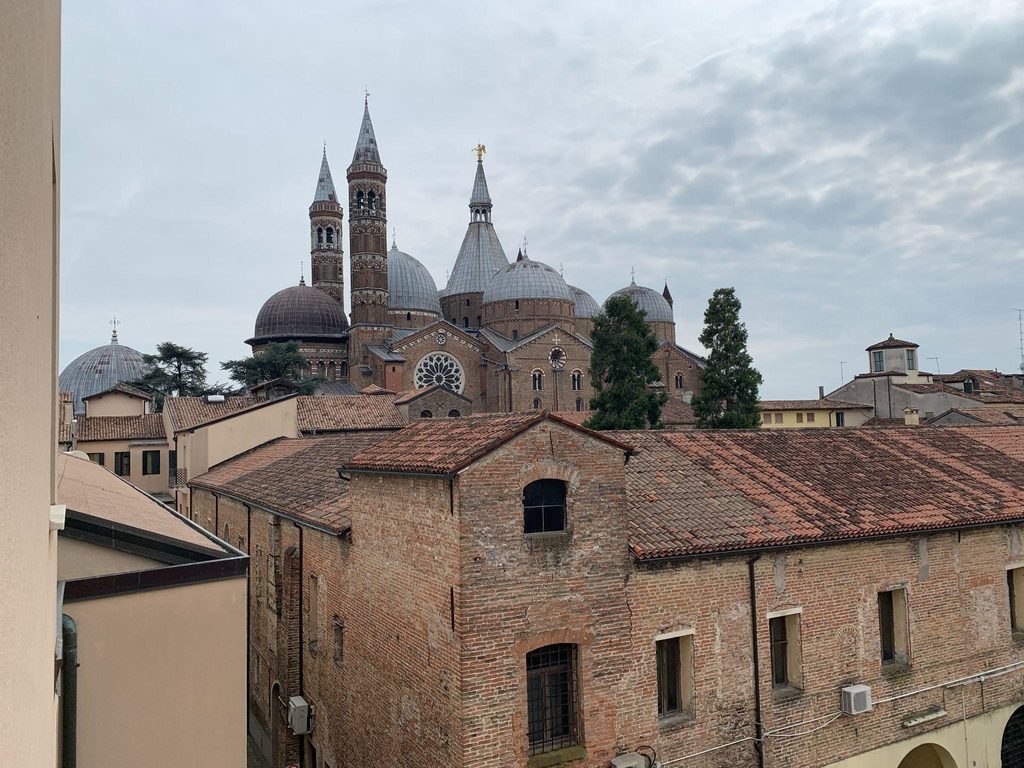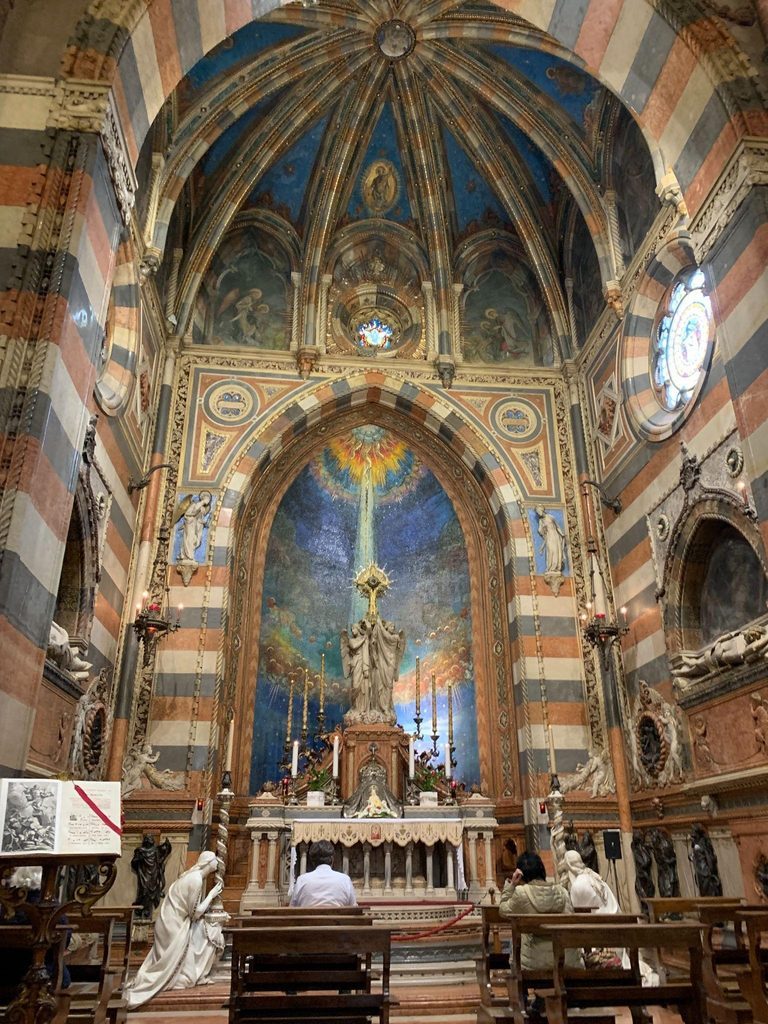 Out of the cities we spent time in during our northern trip, Padova was my favorite: the city's abundance of shops, restaurants, and feeling of busyness was much more my speed than Ravenna or Venice. Our site visit to Scrovegni Chapel on our way out was stunning; the only fault I could find for this leg of the trip is that we did not spend more time there!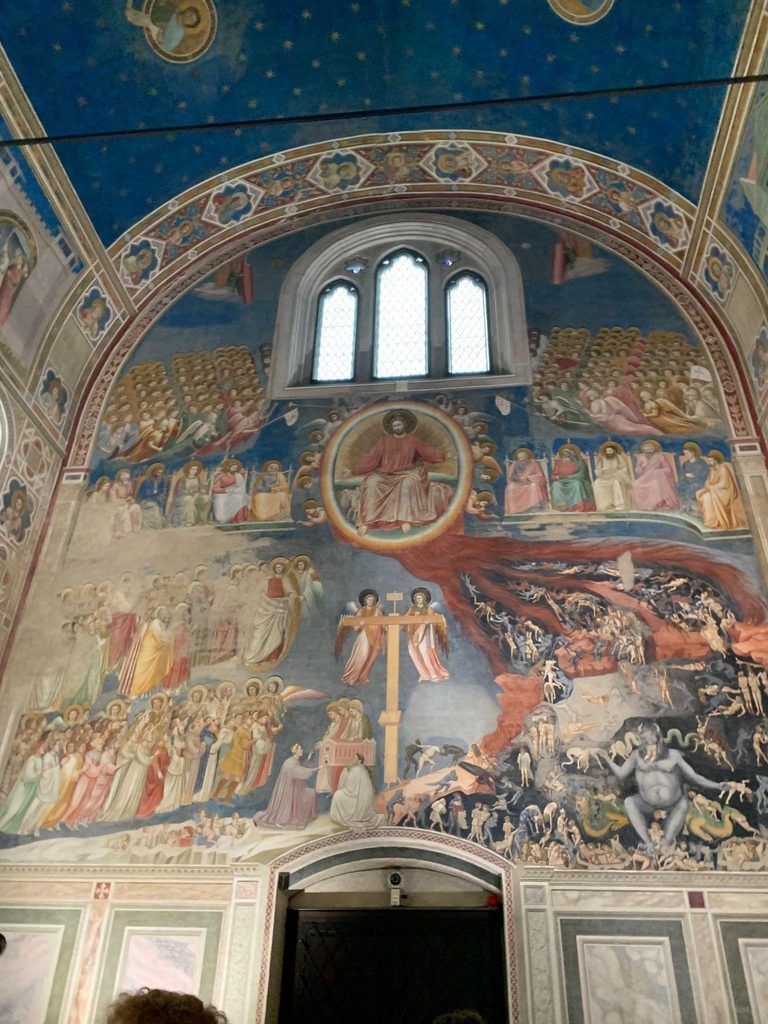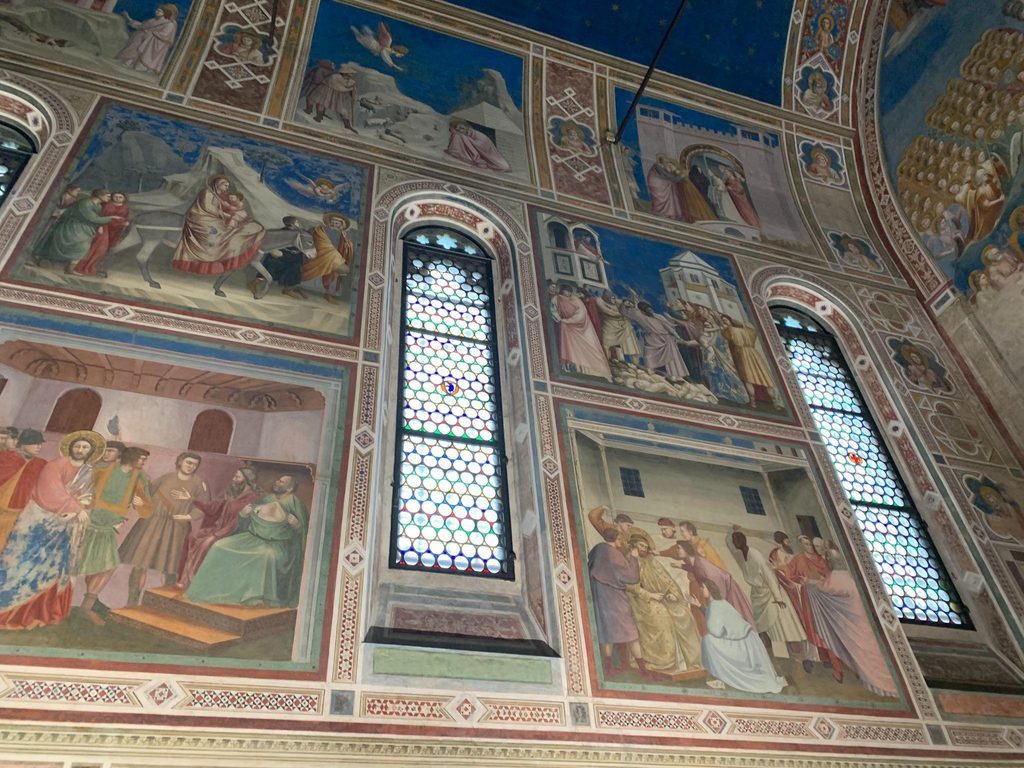 Quick note: For any motorsport fans, we spotted a Yamaha XTZ 750 Super Tenere Dakar bike! Picture included, of course.