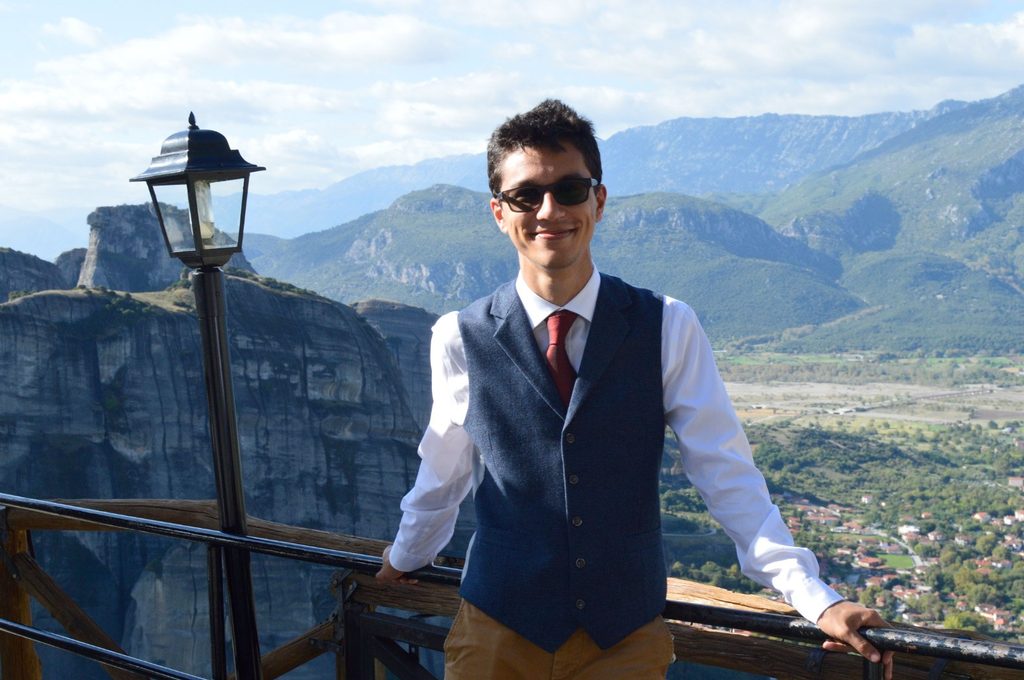 Γεια σας! Greetings from Greece! While I still have yet to meet Zeus, Athena, or any other Olympic God — they seem to be avoiding me — my time here in Greece has still been amazing, filled with incredible professors, friends, and travels. 
The program I am with only has classes Monday to Thursday, which means classes are almost 2 hours a time and very intense. I study archeology, Greece's place in the larger European and international context, and Greek, both modern and ancient. I've never studied modern Greek before, but already I feel like I've learned a lot — immersion in Athens probably helps. The best part about the program, though, is that it organizes trips and hikes across Greece during the extended weekends. So far I've been to Delphi, Mt. Olympus, Meteora, and many different towns in Crete, with plans to visit some of the Greek islands, Thessaloniki, and the Peloponnese in the future. Athens is a great place to study at, but the rest of Greece? I could see living there for the rest of my life.
I am located in perhaps one of the best places in Athens — Pangrati, which is perhaps a 15-minute walk from the center of the city and the most famous Athenian landmark, the Acropolis (I also happen to be 30 seconds away from what I consider the greatest coffee shop in the world). The streets smell amazing, and are littered with incredible restaurants and bars — Greece is a very social country, and I am very lucky to be with a program that encourages exploration in a country that is not shut down by the coronavirus. Monuments, excavations, and statues are everywhere, as well as grand Orthodox churches, and it is wonderful to be surrounded with such active attempts to create a milieu of beauty and ancient history. The cheap but delicious gelato shops aren't bad, either.
I'm considering staying here for another term — I don't think I will be done with Greece come December. The program is run so well, by an incredible administration and I am taught by amazing teachers, and I know if I stay, I might even become conversational in modern Greek, and could take my archeological skills to new heights. Greece is an amazing country, and if anyone ever came to me asking if CYA is a good program to study under, I would definitely respond with a resounding YES!