A Discussion with Faculty Director Alex Knodell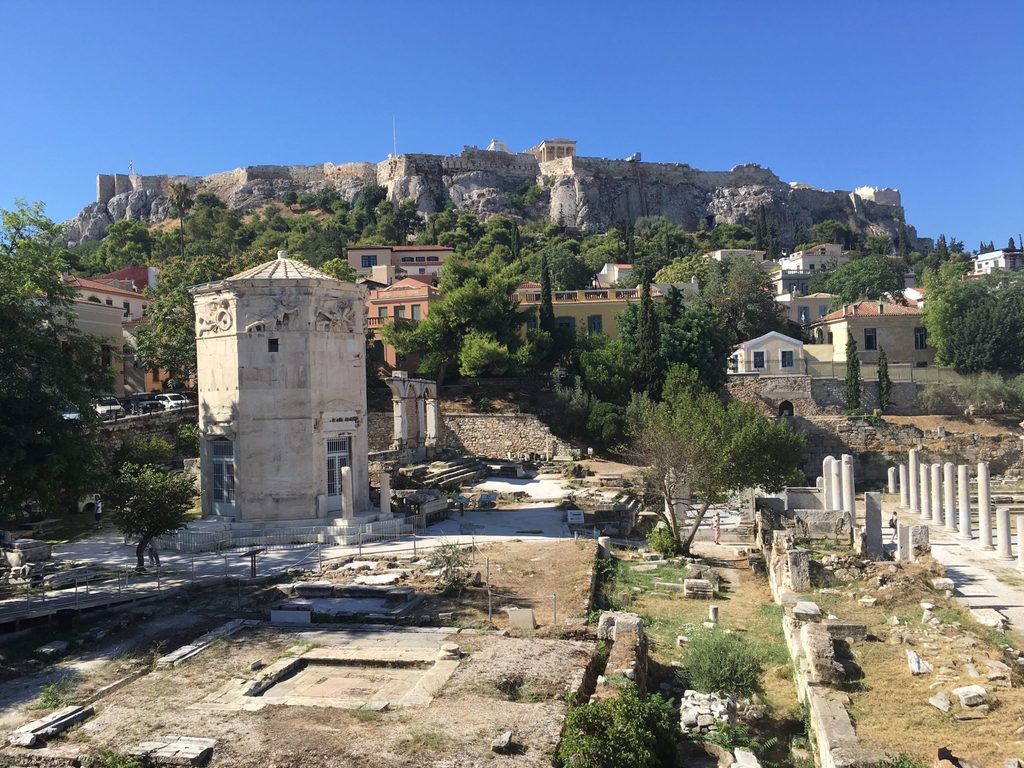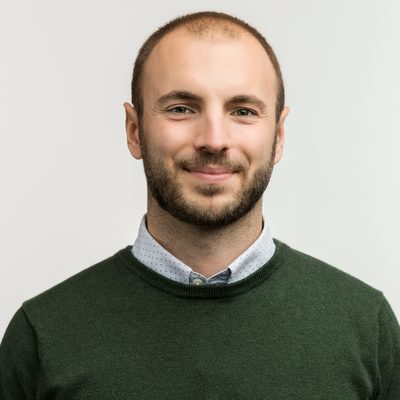 What inspired you to plan Greece at a Crossroads: History, Landscape, and Material Culture? What did you hope to accomplish?
That one is easy! Greece is one of the most inspirational places I've ever been – really a collection of countless inspirational places, landscapes, stories, and ideas. I first went there as an undergraduate, in the summer between my junior and senior year. I was immediately hooked, and haven't stopped trying to get back to Greece ever since. Much of my work is there in the form of my research, and it is a big part of my personal life as well. I've been able to share this with a number of Carleton students, who have participated in field projects, either with me or with colleagues. But there is a big difference between coming to Greece for 4-6 weeks of (often grueling!) archaeological fieldwork and a formal academic program where you get to live in Athens and really experience the culture on your own terms. I want students to be able to get to know the country, its natural beauty, and its storied history in all of its wonderful variety. More than this, Greece is a small country that doesn't feature too often on the world stage, at least nowadays. It is often invoked for its contributions to European and American art, literature, politics, and philosophy, but it is really so much more. Its history and legacies are everywhere, but not only from the ancient world – from medieval to modern times, too, Greece has been at a critical crossroads for global events. Of course, Greece isn't the only place like this, but I think it provides a great case study for the intersection of history, landscape, and material culture, which are relevant to any number of academic disciplines. If we can learn about those themes while experiencing the natural and cultural beauty of the place, that's accomplishment enough!
What makes this program different from other study abroad programs?
I think the intersectionality of Greece – between Europe, Asia, and Africa – makes it unique, which is certainly borne out in its history. This program is also an opportunity to engage with a wider academic community through our collaboration with CYA (College Year in Athens). Students will take one core course with me, then choose from two electives with CYA faculty, who offer courses from a variety of disciplines – Classics and Archaeology, sure, but also borders and borderlands, contemporary politics, anthropology and ethnography, and medieval and modern literature. The idea is that students will get the best of both worlds – from Carleton faculty and a Carleton program, as well as a well-established local institution with its own facilities, programming, and expert faculty.
What does a typical day look like on your program?
I'd say there are two types of typical days – in Athens and on trips. In Athens, students will take classes (three, as usual), which will meet both at CYA facilities and at sites and museums of historical and cultural significance around Athens. So students might get up, have breakfast, have a morning class on campus (on modern theater and Greek tragedy, or the contemporary politics of borders), then have lunch on campus and an afternoon class on site somewhere (for example on ancient spectacle that takes place on site at ancient theaters, concert halls, and stadiums). Alternatively, a morning class on digital archaeology and computational methods might be followed up in the afternoon by operationalizing these principles in the field at real archaeological sites and monuments. At the same time, Athens has a vibrant intellectual community with countless academic and public-facing talks, ranging from ancient vase painting to the contemporary refugee crisis. These will be woven into coursework as opportunities arise.
Throughout the term we'll take a series of four trips, which will focus on the sites and landscapes of Greece outside of Athens. During these trips, we'll deviate from the normal academic program and spend most of the day visiting archaeological and historical sites, museums, and places of contemporary cultural significance (learning about olive oil production in the Peloponnese, or taking a train through the mythical mountain of Pilio). On our Peloponnese trip we'll leave Athens early, then start the day at the Bronze Age citadel of Mycenae; we'll then visit the Argive Heraion, a sanctuary to Hera that tied the region together in the Archaic and Classical periods; that's en route to scenic Nafplio, first capital of the modern nation state of Greece, where we'll visit the Venetian castle of Palamidi and enjoy a walk through the historical center before dinner. On a trip to the islands in the spring we'll fly to Santorini, spend the day visiting Akrotiri (the "Pompeii of the Bronze Age") and Ancient Thera, then take a ferry the next day for Crete. The trips will be busy, to be sure, but we'll also make sure to build in time for students to explore on their own, swim, and take in the local culture.
What does the housing situation look like, and what are the benefits of this living arrangement to students?
Students will stay in apartments owned and operated by CYA. You can check them out and take a 3-D tour on the CYA website. The apartments are located in the lovely neighborhood of Pangrati, which is in central Athens and has plenty of restaurants, cafes, and other places of interest (it's right next to the Panathenaic Stadium, for example, and across the street from the National Gardens). Students will take some meals in the CYA dining hall, and have a food stipend to help cover other meals. This way, students can have their basic needs covered fairly easily and conveniently right on campus, and are also encouraged (and provided with resources) to branch out and experience the delicious (and abundant!) food scene in Athens.
What are you most looking forward to?
My favorite thing about being with students in Greece is getting out in the landscape, exploring new places, and learning on site. There are countless opportunities for this, and for me the where isn't as important as the why and the how. The experience of being in a place is so vital, whether we're talking about archaeology or politics. I'm excited to introduce students to that – and to stoke the wonder, curiosity, and revelation that comes with it. Also the food, festivals, and excitement of being in Greece in the spring are not to be missed. You have the best weather of the year and all of the festivities associated with the Easter season, which stretches from February to April.
What advice would you give to students to encourage them to study abroad during their Carleton career? What benefits do you see to the experience in general?
There's no substitute for autopsy (seeing for oneself). This is certainly true for my field of study, but I think it also applies to just about anything. So if you're interested in a particular country or place, you can't do better than to go and spend some time there. I also think it's important to go and live in another place for a while, whether that's another country, another part of your country, or just somewhere out of your comfort zone. This is more than just visiting or going somewhere on vacation. If you have the opportunity, I think it's important to see what life is like in another culture. Getting to know other people and cultures – to try to experience them and understand them on their own terms – makes us better global citizens and better humans. You'll also get to see some fascinating places and have some amazing experiences along the way.
Alex Knodell is an Associate Professor of Classics and Director of Archaeology. He has been at Carleton since 2014.